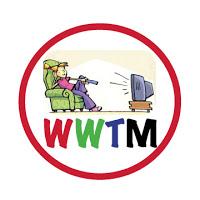 THE ANSWER TO FRIDAY'S TRIVIA QUESTION: Craig Kilborn hosted The Daily Show before Jon Stewart
FIRST FIVES: Elke Raskob, Mike O'Dea, Bobby Aguilera, Allison Shapiro & Phyllis DeCesare HONORABLE MENTION: Brian Gould





THE NUMBERS 




Thursday's Broadcast Top 5
The Big Bang Theory-CBS 4.8/18.1 (18.1 million people???)
The Odd Couple-CBS 3.0/12.3 (I hope it lasts, I'm happy for Matthew Perry)
Scandal-ABC 3.0/9.5
Grey's Anatomy-ABC 2.4/8.0
The Big Bang Theory Rerun-CBS 2.4/10.5
Thursday's Cable Top 5
American Dad-Adult Swim .9/2.0
NBA Basketball-TNT .9/2.0
WWE Smackdown-Syfy .8/2.6
Vikings-History .8/2.4
The Big Bang Theory-TBS .7/1.8
Thursday's Top 5 Primetime Twitter Ratings
Scandal-ABC 342,000 Tweets
Grey's Anatomy-ABC 77,000 Tweets
American Idol-FOX 56,000 Tweets
WWE Smackdown-Syfy 42,000 Tweets
American Crime-ABC 31,000 Tweets
Friday's Broadcast Top 5
Shark Tank-ABC 1.9/8.2
Blue Bloods-CBS 1.4/11.1
Dateline-NBC 1.3/6.5
Hawaii Five-0-CBS 1.2/9.6
The Amazing Race-CBS 1.2/6.1
Friday's Cable Top 5
NA
Friday's Top 5 Primetime Twitter Ratings
Glee-FOX 28,000 Tweets
Bring It-Lifetime 16,000 Tweets
Shark Tank-ABC 7,000 Tweets
The Amazing Race-CBS 7,000 Tweets
12 Monkeys-Syfy 5,000 Tweets
THE SHOWS
Madam Secretary
I'm not 100% sure I get what's going on with Turkey, Iran, the CIA guy and this coup. It's all so complicated. Here are my take a ways from last nights episode. Henry had reading material in hand 3 times, Elizabeth had 3 incidents of sleeveyness (my new word) Jason's got a great left hook, the McCord family seems to have over invested in extremely large coffee mugs, Preston's a tool, and I don't get that Daisy and Matt don't get that sometimes they're not going to know the truth. No way Daisy's giving up her job at the State Department because she's got to lie or "misinform" the press. That's actually part of the job description. Also, did you find it strange that it was no big deal at all for Brett's Mom to just hop a flight with Elizabeth to Turkey? Nothing exploded this week even though we thought something would when the Iranian dudes motorcade blocked Elizabeth's, but next week, somethings exploding and Elizabeth appears to be right in the middle of it, sleeves and all.
The Good Wife
What a super cool episode of The Good Wife last night. Alicia had laryngitis and while she was resting her voice her imagination was running wild. We were inside her head and it was a fun place to be for a night. Aside from seeing her figure out how to deal with Michael J. Fox's current lawsuit and what to say during her interview regarding her husband, her son and Frank Prady, we saw her fantasies played out with all of the men in her life, too. Finn, John, Peter and a very fake Will. Did they think we wouldn't notice that wasn't Josh Charles in the shadows? Josh has a very distinctive nose people. No way a true fan wouldn't see that wasn't him. We also learned that Alicia has a very eclectic playlist on her iphone. If you were wondering about that song she was walking down the street to, I found it. I love it. Check it out:
https://www.youtube.com/watch?v=IKG9v7W08uA
Girls
Last night my husband was in the room watching this freak show with me. I know he wanted to be watching Supercross or something but instead he got Shoshanna tweezing her ingrown pubes and wearing way too many barrettes, Hannah's Dad coming out of the closet, Judd Apatow's daughter getting a frenulum piercing (that's the skin UNDER your tongue) Marnie and Desi fighting over $2000 drum petals and then getting engaged, Hannah's horrifying street dancing, bizarro outfits and annoying behavior. The good minute (yes there was one)...the one with Jason Ritter. Of course Shoshanna ruined it with her dirty talk but it was a decent 60 seconds. UGH when will I have the willpower to not watch this train wreck? WHEN?
Episodes
Things aren't going well for Matt, he needs money and really needs to sell everything, including his sick beach house. There's no way I could sell that thing, it's awesome. I definitely wouldn't be able to sell it to Gunnar from Nashville especially now that he's a tool in both shows. Carol finally told Bev that Helen thinks she's a lesbian and in love with Carol which really pissed Bev off. She only came to that conclusion because of Carol's lesbian haircut. No hiking this week which was a bummer, but it looks like next week all hell breaks loose on the trails of Laurel Canyon or Benedict Canyon or some canyon.
Schitts Creek
I need to thank my friends at POP for sending me the first 3 episodes of Schitts Creek. 
I don't actually have the network thanks to Cablevision, the worst cable provider ever. Schitts Creek i
s hilarious. Laugh out loud hilarious. It stars Eugene Levy and his look-a-like son, Dan, Catherine O'Hara and Chris Elliot. The premise of the show is that the Rose family, an odd, yet mega wealthy family loses their fortune and has only one place to go, a town they bought as a joke…Schitts Creek. Needless to say, the town is EXACTLY what you'd think it would be. A Schitt-hole. You'd think they'd abuse the Schitt jokes, but they don't. Sure Chris Elliot plays Roland Schitt, the towns Mayor and his grandfather was Horace Schitt, but they really don't go that much further with it, at least not in the 3 episodes I was lucky enough to watch. Eugene Levy and Dan both have THE eyebrows which are enjoyable, and Catherine O'Hara plays a very medicated, aging actress. The last thing she needed was to lose everything and end up in Schitts Creek. It's a quirky family fish-out-of-water comedy and TOTALLY worth checking out. 
Younger TVLand made their new Darren Star show, Younger available all over the place this weekend. The show doesn't premiere until 3/31 but I checked it out on TVLand.com. It was cute, but I'm not a huge Sutton Foster fan. I can never put my finger on what it is I don't like about her.  Debi Mazar and Hilary Duff are also in the show and I like both of them,  so maybe I'll go back for more. Sutton plays a woman in her 40's whose husband gambled away all of their money and split. She needs a job and she needs one bad so she pretends to be a 26 year old instead of a 40 year old to get the gig. She got the job, she started dating a younger dude and now she's got a mega secret to keep. You know the deal, the show goes as long as the secrets kept, which probably won't be THAT long, although if we look at Suits as a role model, ya never know. Their secrets out and they're going on Season 6.  Unbreakable Kimmy Schmidt Of course I had to check this one out. Tina Fey and Robert Carlock produced it and Ellie Kemper stars in it. Ellie plays a woman who was held in an end of the world shelter underground for 15 years. She's freed and has to go out into the present day world and figure stuff out. Ellie just cute. Look up cute in the dictionary, or go to dictionary.com and there she is. You just smile when you look at her. The shows cute because she's cute but I found myself again saying…how long can this go on? Eventually the naive, sheltered girl will no longer be naive or sheltered, but while she is, it's just a cute show you could pick up whenever you want. It's not one of those House of Cards type deals where you sit and watch all 13 in a row because you're dying for more or anything. It's just cute.  THE OTHER STUFF 
-NBC cancelled Allegiance on Friday. For a second, I thought it was the Katherine Heigl show and I hate to admit this but I was sort of happy when I thought her show got cancelled because I can't stand her, but her show is State of Affairs. Allegiance was a rip off of the FX show The Americans.We really weren't ready for a rip of especially when The Americans is SO damn good. Why do that to yourself NBC?
-Jada Pinkett Smith's not going to be back for Season 2 of Gotham. She's headed back to Will and the kids and all the other stuff she does. My husband's a huge Gotham fan and he loves Jada in the show but he's fine with her leaving. I wonder if Will will be happy to have her around again. She seems super annoying to me, but then again so is he. Between the two of them, I don't know who bugs me more. I'm going with Jada.
Monday's Trivia Question: Ellie Kemper's last  TV gig was on The Office. What was her characters name?
WWTM-Kristy
Like me on Facebook at Watching Way Too Much
Follow me on Twitter at [email protected]
http://watchingwaytoomuch.com
[email protected]