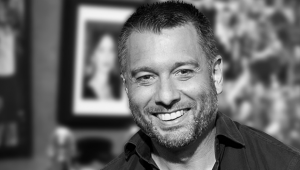 Pundit and renowned author Guillem Balagué talks about his biography of Pep Guardiola
In this edition of Mad About Futbol, Juan and Mike have an exclusive interview with renowned pundit and author Guillem Balagué as they are the first US-media outlet to speak to him after the release of his new book Pep Guardiola: Another Way of Winning.
In this edition, Guillem discusses the process as well as the major topics of this book.  He also talks a great deal of the about the ;egacy as well as the process leading to Pep Guardiola's resignation at FC Barcelona. The also chat with Guillem Balagué about a side of Guardiola that many know but never really had the in-depth perspective of how the coach is away from the cameras as well as the pitch. The guys also go in depth with Pep's relationship with the players, his eventual burning out and of course the speculation that surrounds his future in the football world. Also Guillem teaches every how to pronounce Juan's name properly and the problems he's endured with people trying to pronounce his name. It is a very candid interview with a great pundit as well as storyteller and personality of the the game.  You will surely enjoy this discussion with the great 
Guillem Balagué
 on this special edition of
Mad About Futbol
. You can listen as well as subscribe to MAF on iTunes.  If you are a subscriber to World Football Daily you can also access the show on their site and have exclusive content via them as well. Follow
Mike
and Juan on Twitter and if you have any questions send us a tweet and add the hashtag #MAFLive.  We will do out best to answer your question or ask it to our guest on an upcoming episode.