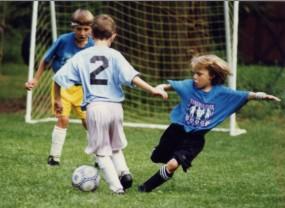 As has become a tradition on the Mad About Futbol Show, our monthly segment with SoccerPro's Matt Wall has quickly become one of the more popular segments.
This month Matt recaps what has been a successful launch for Nike and their Mercurial Vapor IX. There is also a great deal of talk about Nike's new Portugal and Holland kits. Matt also tells us about what Adidas and Puma are about to do as 2013 begins to unfold.
But despite all of this, we have to also reach out to the parents and their needs. We are very aware of the needs of their little football players, that is why we look at some options that could cause less of a damage to any parents' wallet.
That plus much more in this edition of Talking Shop… only on Mad About Futbol.