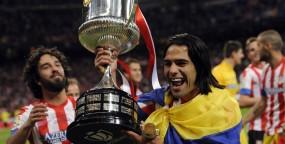 This was a truly fun edition of the Mad About Futbol Show as we were joined by Greg Lalas (@gaetjens) of MLSSoccer.com as well as from the Kicking and Screening Festival. There we talked with him about the festival entries as well as the state of the game as American soccer is still looking for its Nevermind- that break out moment to generate a new era in the culture.
Greg was also coming on the show for the first time since the pilgrims arrived on the Mayflower to play the first soccer game in North American history.  OK, maybe not, but it surely seemed that way ( to George at least).  Greg spoke about the current state of soccer in the US as well as some great movies that will be shown in this edition of the Kicking and Screening Festival.
This year's lineup continues with the tradition of great films as Greg talks up films like Football Rebels, 3 Millones (Uruguay) as well as Tim Cahill: The Unseen Journey
Tim Cahill: The Unseen Journey 'Clip' from Steven Sander on Vimeo.
We also were joined by good friend Piero Menor (@PieroYNoPuedo) as he was still over the moon with Atlético Madrid's victory against Real Madrid in the Copa Del Rey final. That was their first victory against the Merengues and Piero talked about how many Atlético fans were born and had not seen a Colchonero victory in their lives. Truly a special time for the Atlético Madrid international ambassador. Piero talks about the ups and downs as well as the emotions that he and many Atlético fans endured during that cup final against Real Madrid.
We also talk about Copa Lib as well as certain plans that are in the works for (@MadAboutFutbol) So join us on Twitter, Facebook and on World Football Daily for the latest.