I just realized that it's been ages since I wrote about a red lipstick and considering my obsession with reds, that's completely unacceptable! So here I am bringing to you a lipstick that's not yet released in India but a worldwide rage currently. Presenting the MAC Rihanna Viva Glam Lipstick that I picked up in Singapore last month.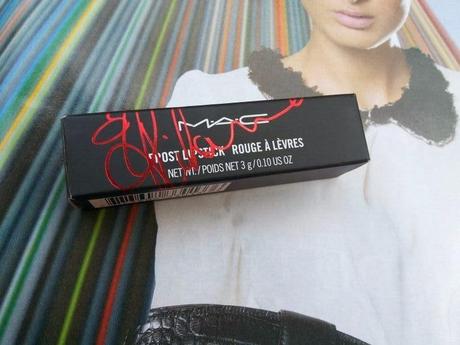 In Singapore, MAC lipsticks are for 29 SGD which is around Rs 1400. At that time, my conscience had really pricked me after I bought it. It was saying " Couldn't you have waited for a few more months? It would have launched in India at a much lesser price!!" But now that our dearest MAC have hiked their prices, I know that when it launches here, it will probably be of the same price that I paid for in Singapore. So no guilt feeling now at all :D.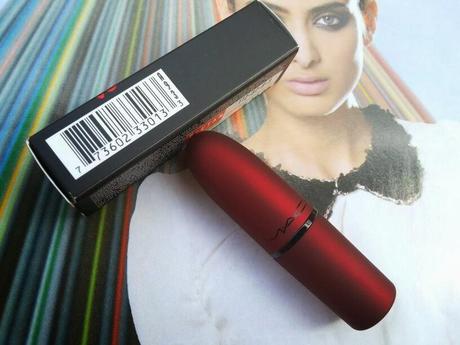 MAC Viva Glam Rihanna lipstick looks different from the usual MAC lipsticks. The bullet is a frosty red and I love how funky yet classy it looks. Strangely, it does not have MAC's signature vanilla smell. It is a frost finish and described as a 'blue-red'. I don't agree with MAC's description at all because it's a bright red with warm undertones and I do not see any trace of blue in it, at least on me. The lipstick has a hint of gold and pink shimmer that does not transfer on to the lips and the pigmentation is amazingly good. The texture of the lipstick is quite creamy and it just glides on the lips. It is slightly hydrating and lasts on me for about 4-5 hours and does not stain the lips on fading. To sum up the review, I love this lipstick and if you love reds too, grab it when it launches here. Don't get put off by the frost finish because it hardly looks frosty on the lips. It just looks HOT!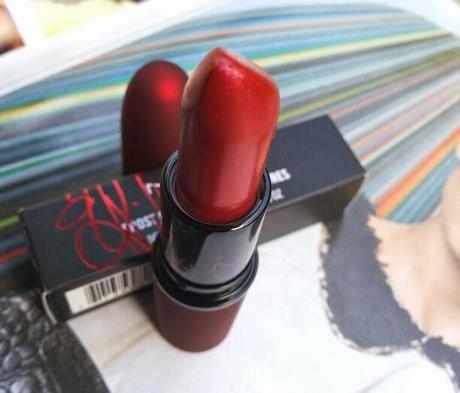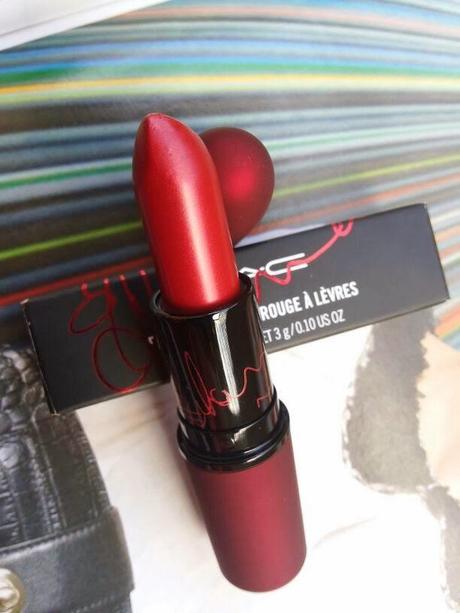 Here are more pics of the Viva Glam Rihanna lipstick on me. I've gone for a very OTT look here, pairing a bright red lipstick with bright blue eye shadow from The Body Shop Color Crush range. The inspiration is a look that TBS created for Jatinn Kochar's show at the Kingfisher Ultra Bengal Fashion Week that I attended last saturday. I know it's really 'theatrical' but then makeup is all about experimenting and having fun right?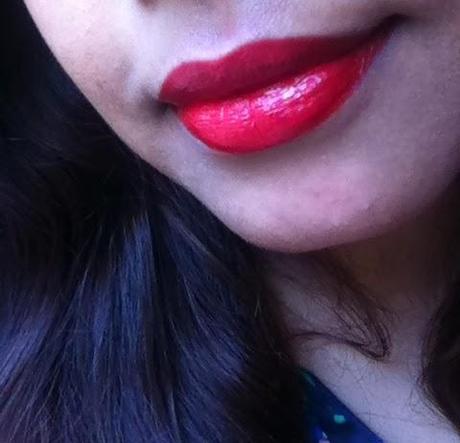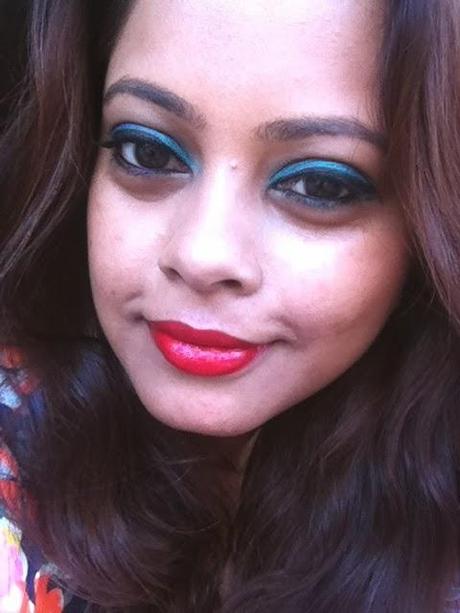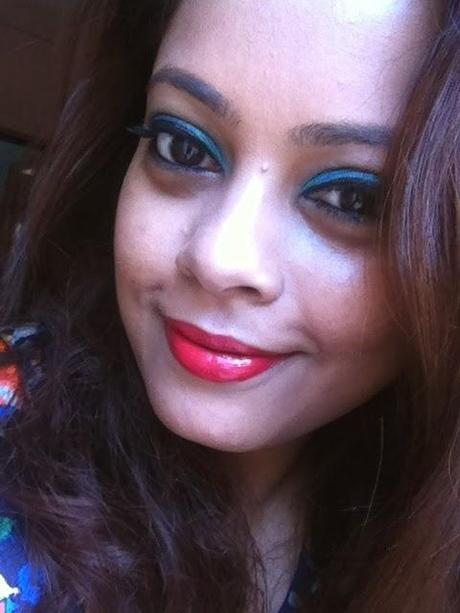 What do you think of the lipstick and the look? Do share in the comments below.