No, I didn't get ALL of the items that were featured in this collection, although I would love to! Because I LOVED this collection! All of it! And I rarely love the whole collection from MAC. Usually, there's at least one or two products I don't really like that much, But this collection, in my opinion, is very fun, colorful and "springy". LOVE the Kissable lipcolours!!
Also, I'm a sucker for pakaging, and the pakaging for this collection is SO CUTE!
So I got only one lipstick and one kissable lipcolour. I might get another lipcolour or one of the eyeshadow quads.. If it won't sold out by then.. Which probably will.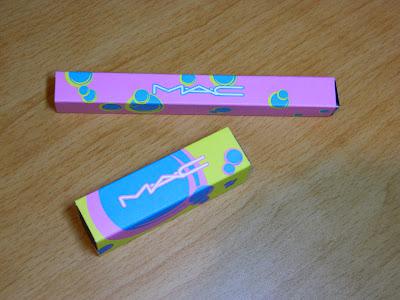 The lipstick color I got is Watch Me Simmer, and it's an Amplified finish. I really loved the color of it because it's really bright and fun and it reminds me of Mac's Morange lipstick, only a little bit more pink based. It looks like it's a combination of Morange and Chatter Box lipsticks... and I LOVE IT!
I took a picture for you guys of those three lipsticks, to compare.
*The first picture of the lipstick itself doesn't really looks like the actual color in real life, for some reason. The picture of the swatch and the third picture with the 2 other lipsticks, on the other hand, shows the real color.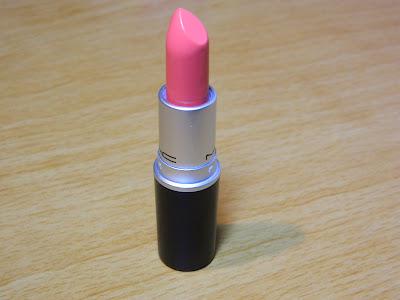 Watch Me Simmer lipstick*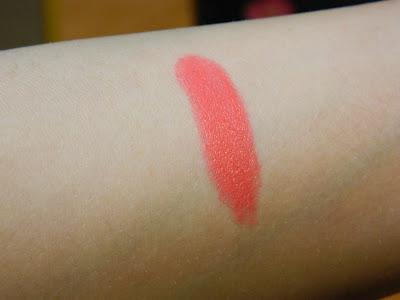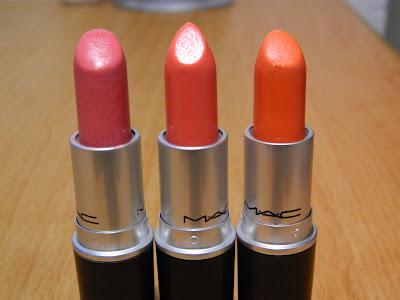 Chatter Box,  Watch Me Simmer,  Morange


The next product I got is the Kissable Lipcolour in Woo Me. The color is kind of a very soft brown with a pink undertone to it. In the tube, it looks like it has a tiny bit of sparkle in it under certain lights, but it's really not noticeable on the lips. I'm absolutely inlove with the formula! It feels very soft on the lips, not sticky like the lipglasses. It doesn't even feels like a lipglass, it's more like a melted lipstick in a tube.... If that makes seance.. I wish those were part of the permanent line..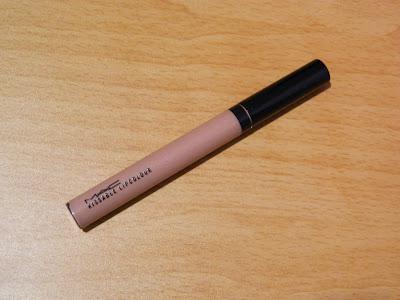 Woo Me kissable lipcolour