MAC launched its Limited Edition "Matte Lip Collection" few weeks back. We all know the 'bhagam bhaag' after these limited edition shades in India and one hardly finds them available at the stores out here. I was one such female who never got a chance to pick these from the store. 
Luckily, one of a very good friend of mine was visiting US in November and she gladly asked me if I would like to pick something from US. My God, she was a 'Genie' for me who granted my wish and I picked 2 shades from this collection. Bless you dear :D and here I am reviewing this pretty color for you all.
MAC MATTE LIP COLLECTION - DAMN GLAMOROUS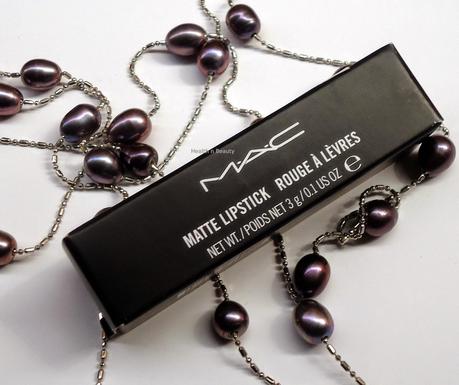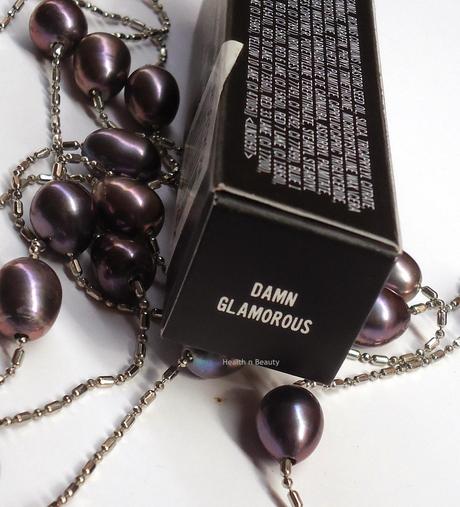 PRICE
16$ or 1450 INR for 3 g.
INGREDIENTS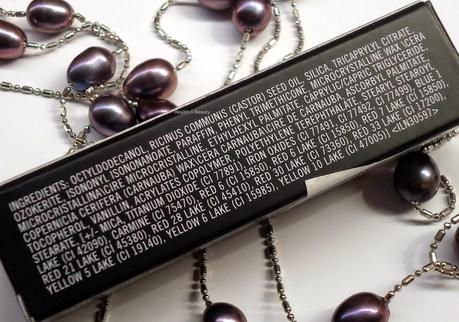 PACKAGING
The lipstick comes in the standard MAC black bullet which is quite sturdy. I do think they could have changed the packaging a bit for these limited edition shades.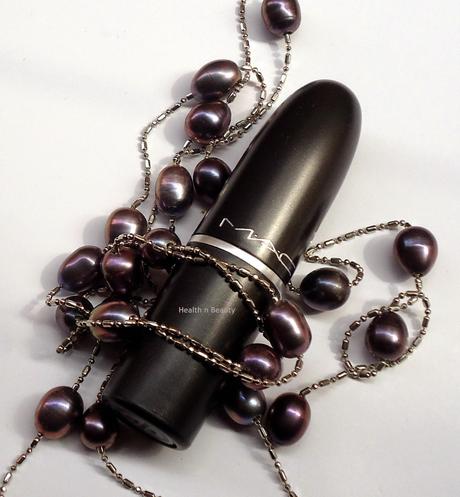 DESCRIPTION
The Matte Lip is here to stay. Create a standout look with the fashion-forward new shades of our iconic matte lipstickS.
SHADE
MAC describes "Damn Glamorous" as a "bright pink red". Quite aptly named and an apt description by the brand. 
The shade truly is a pink red with red highlighting more than the pink here, still it is there and visible too. The presence of this pink color makes this shade stand out from the rest of my red lipsticks.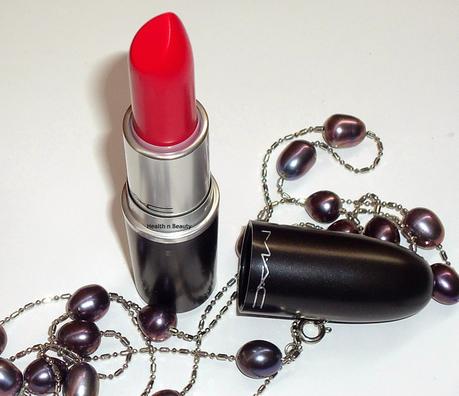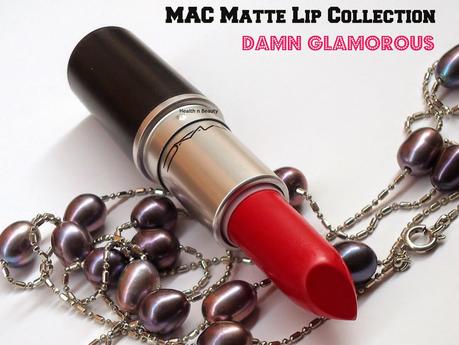 The color although is bright but I don't find it OTT or onto your face kind. It is a very pretty red color lipstick with enough brightness to enhance your whole look. I can wear it on regular days too as a stain. The shade undoubtedly is universally flattering.
TEXTURE
"Damn Glamorous" falls under the matte range of MAC lipsticks (one of my personal favorite range) still the texture is creamy and it goes on smoothly over the lips. The texture may enhance your chapped lip areas so better exfoliate your lips first.
The pigmentation is great and 2 swipes would give a perfect lay-off of color. It wouldn't feather or bleed. And the color doesn't settle in fine lines while fading away.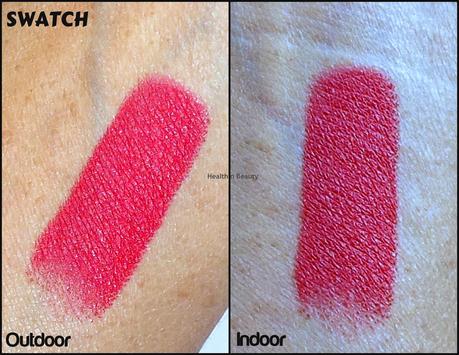 STAYING POWER
The lipstick stays on for 7 hours on me at a stretch. It hardly fades away after a meal even and I didn't find a need to touch it up. Though I have seen it transferring a bit still the color would give you 6-7 hours of wear time easily.
Here is how it looks on me -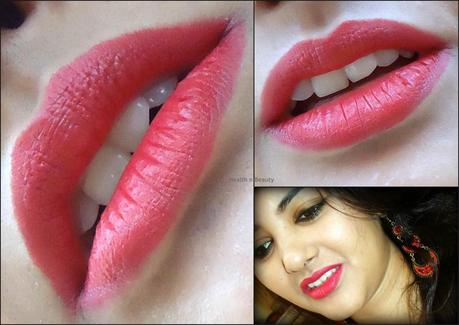 THE 'YAY' FACTORS
· A pretty unique pink red.
· Universally flattering shade
· Bright shade but not OTT
· Creamy and goes on smoothly.
· Great staying power.
· Highly pigmented
· Sturdy packaging
· Shade doesn't bleed or feather
THE 'NAY' FACTORS
· A bit drying so you do need to apply a lip balm at the end of the day.
· Texture may accentuate the chapped lip area, so pre-exfoliation is needed.
RATING -  4.5/5
FINAL VERDICT
If you love MAC and you love bright reds (with a slight change) then you will love "Damn Glamorous" too. The name says it all!! I love this red addition in my already large red lipstick stash ;).
By Nids.


HnB Ed* - You look "damn glamorous" in this Nids :) I love pinkish-reds a lot too!