If it wasn't for the Pixiwoo sisters, I would have totally ignored this very pretty shade from MAC. Frost finishes are something that I run away from so whenever I go to a store, it's always the matte, amplified, cremesheen and satin lipstick finishes that get my attention and love. But after watching one of Nic's videos where she applied New York Apple and looked gorgeous, I just had to check out the shade for myself. I did, I fell in love and wondered how on earth could I not have noticed this earlier!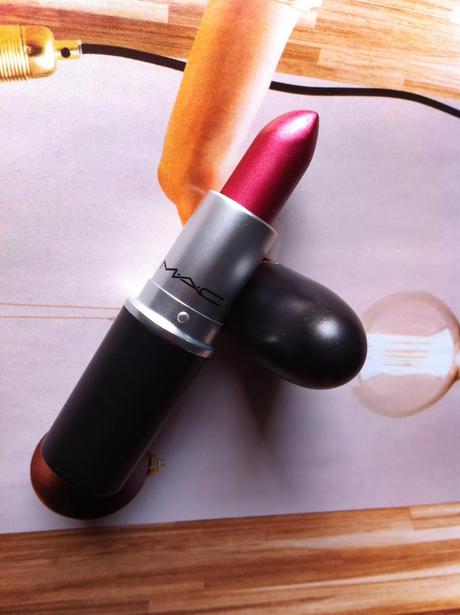 New York Apple is a berry based red with light pink/raspberry and gold shimmer. The shimmers are not OTT but blend in beautifully with the color to give a radiant glow to the lips. It's red but not a very 'in your face' red so perfect for those who are apprehensive of bright red lips. Frost finishes usually go on quite sheer but not New York Apple. The pigmentation and coverage it gives is as good as the other finishes and the texture is very creamy as well. New York Apple lasts on me for about 4 hours and it fades evenly without staining the lips. If you have a gold lip gloss, try layering it on top of the lipstick or just dab a bit of gold shadow at the center and apply clear gloss if you want some extra oomph. Looks lovely!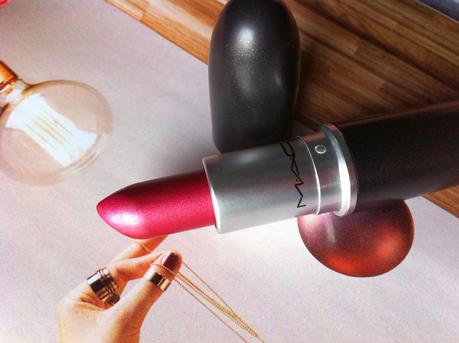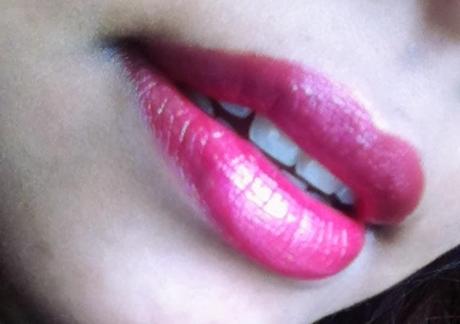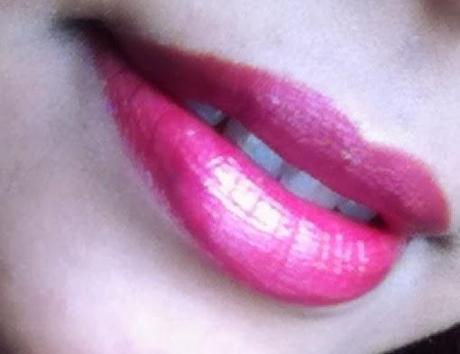 New York Apple is part of the permanent collection so you can get it anytime. Like all MAC lipsticks, it is priced at Rs 990.
What do you think of the shade?