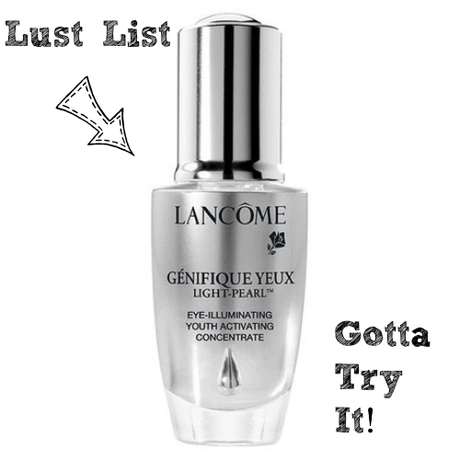 Raise your hand if you love an oh-so-amazing eye cream as much as I do. The latest beauty product on my lust list? Lancome's Genifique Light-Pearl Eye-Illuminating Serum. Nothing gets my skincare-loving pulse racing like a fabulous eye cream, especially when things like "gene science" and a "rotating applicator" are involved. This much-buzzed-about eye concentrate combines skincare and technology with its rotating applicator and potent anti-aging ingredients. (A rotating eye serum applicator that helps activate the serum? Crows' feet genius at its very best). Per a four-week consumer test, 78% said their eye contour was visibly improved (and that gives me 78 reasons to put this eye serum on my lust list).
Indeed, I'll be stalking this eye serum in true Glen Close/Fatal Attraction fashion until it makes its way to my beauty cabinet…
Have you tried Lancome Genifique Light-Pearl Eye-Illuminating Serum? What's on your lust list, beauty enthusiasts?