Feeling Younger you say? Oh yes I'd love to look younger too haha.  Feeling younger is never a problem for me as at 33 years old I have the same dress style as some of the 18 year old that work for me. hahaha. I don't know if that's a good or bad thing. Am I allowed to dress like a 18 yr old? :p
Ok sorry so back to this amazing highlighter that I have been using since November 2012.  I don't know why I haven't blogged about this earlier, but it's a permanent member of my makeup bag.
For £12, you are getting great value for money, because a little bit goes a long way. I've used this almost everyday since November and I still have about 80% of the product left still.  I have seen other bloggers who apply an abundance of this product on your skin, but you only need a little bit tapped onto the skin to create an instant glow.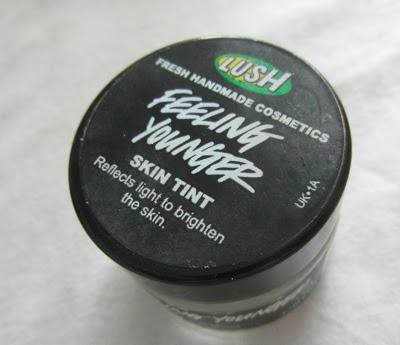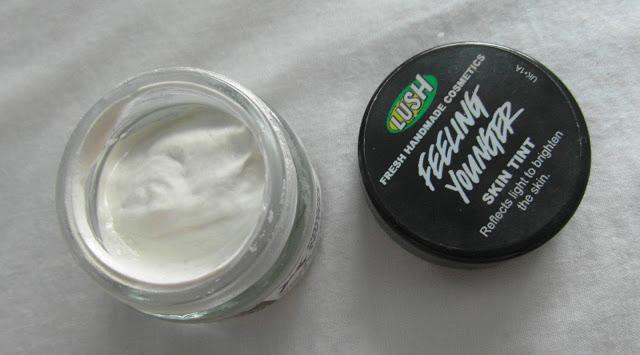 The mouse like highlighter is great for all skin tones. On my fair skin, I get a lovely bronze/pink tint.
This is just a small dab and it spread throughout my entire hand.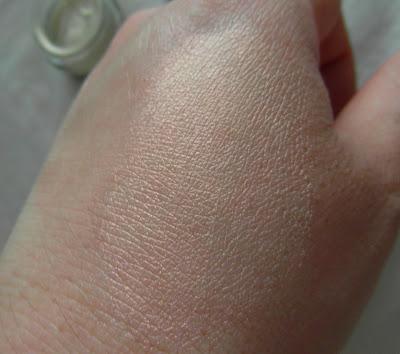 The reflecting light it gives to my skin gives my skin a dewy fresh look.  I haven't yet mixed it with my moisturiser, but I think I'll give that a go this week.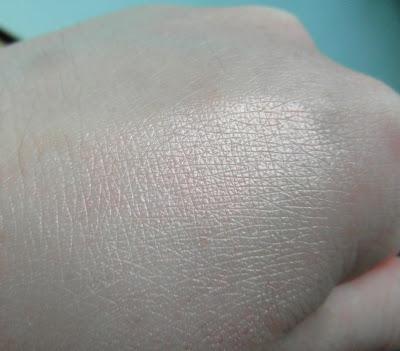 The amazing ingredients are all attributes to the soft creamy texture.
Also, I haven't had any issues with applying this under my eyes.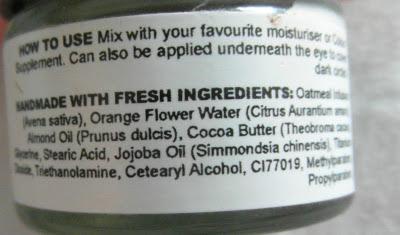 I can't say much more about how much I love this highlighter.  Prior to this, I was using Becca's skin perfector and I loved that one very much, but I felt that there was too much packaging.  It's very similar in texture and effect, so if you love the Becca one, give the Lush one a try as it is made of natural ingredients and 1/3 the cost.

*This product was purchased with my discount