Y'all know Luke Combs. The 29-year-old award-winning singer-songwriter from Charlotte, North Carolina has torn up Nashville and the country music scene over the last three years. Now, with his second full-length album, What You See Is What You Get, released to an eager fanbase, you're gonna get to know him a little better.
Across 17 songs, Combs does what he does best, digging into a country music mindset and putting it to music for parties, sing-alongs, slow dances, drinking through feelings and memories, and more. The album is an hourlong opportunity to dive in and go to town. And we like that about it.
The math of it says that with 17 songs, we're getting closer to there's something for everybody rather than everyone is going to connect to all of these songs. And that's just fine. It's a long tracklist, the kind we wish for every time an artist announces a new album. So we recommend that you hit play, listen and flag the songs you love for repeat listens later.
Hardcore Luke Combs fans, you're in for a treat. But you likely knew that already. The reality of the 17-song album is that some of the tracks are going to be familiar to you already, and that you'll already love 'em. In June, Combs released his EP, The Prequel with Beer Never Broke My Heart, Refrigerator Door, Even Though I'm Leaving, Lovin' On You, and Moon Over Mexico. All five of those songs appear on the album, with Beer Never Broke My Heart a bonafide smash with 69+ million Spotify Streams, 30+ million YouTube plays and the most aggressive sing-alongs we heard this summer at Boots & Hearts as the music played between sets.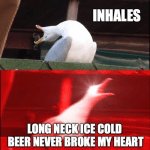 Hell,
Beer Never Broke My Heart
is one of the biggest sing-alongs of the year. Combs himself shared the seagull meme and there are over a million Instagram views of the TikTok video Combs shared of the 4 am Waffle House choir singing with all their hearts. It's awesome to watch and hear every time a song brings people together like that. And we'll celebrate those songs whether they top the charts (this one did with a bullet) or not.
YouTube subscribers in that hardcore crowd we mentioned might also already know the words to Every Little Bit Helps, Dear Today, Reasons, Better Together, and 1, 2 Many. Those five songs all had videos (a teaser clip for Better Together) released in June and July of this year. And if you put the view counts of the videos together, you get 1.4 million plays. Not too shabby for amateur-style videos of unreleased songs.
And now they all have a home on What You See Is What You Get. 1, 2 Many is a helluva good time with Brooks & Dunn (video at the bottom of the post) that we got to hear a month ago with a video release, and the other four are all here now too.
If you're keeping count, that's 10 of the 17 songs on the album, meaning there are seven that we hadn't heard before they were included on What You See Is What You Get. And that's nothing to sneeze at. In today's world of shorter albums and EP releases, seven songs are sometimes all we get in the first place. So to get seven, plus the 10 we'd already had a taste of is downright luxurious.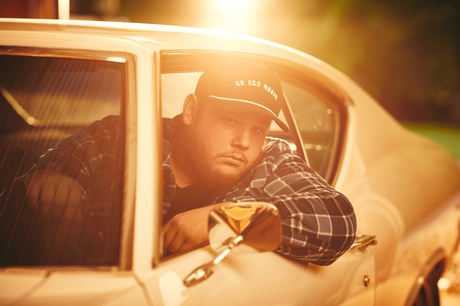 We should also take a quick minute to shout out the two features on the album. Having 90s legends Brooks & Dunn on 1, 2 Many and The Chief, Eric Church on Does To Me is a bonus this record didn't need but is more fun because of them.
What You See Is What You Get is going to be a smash and a huge success for Luke Combs. That's not so much a prediction as it is a given. Beer Never Broke My Heart was the first single released from the album and became the burly country boy's sixth consecutive #1 hit on the US Country Airplay chart. Even Though I'm Leaving is currently at #2 on that same chart, and with 15 more to choose from, we're sure Combs is going to climb the ladder a few more times before this album has run its course.
Like we said earlier, this is a something for everyone album. Combs fans are getting an hourlong reward for their patience since 2017's This One's For You and the 2018 rerelease.
Hit play, turn up the volume, be ready to go for a ride from one vibe to the next, and enjoy Luke Combs' What You See Is What You Get!
Luke Combs, What You See Is What You Get Tracklist