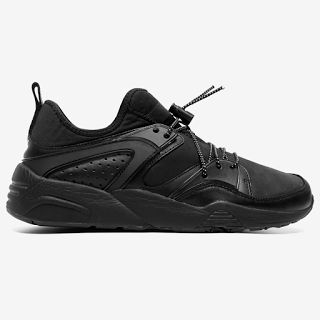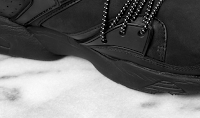 Stampd X Puma Blaze of Glory Sneaker
Celebrated new menswear label Stampd and sneaker veteran Puma have collaborated on a remix of Puma's Blaze of Glory Sneaker. Stampd has been honored for its minimal cool tech meets comfort aesthetic, so teaming up with Puma's is a good move. The all black silhouette features a top release closure lace system that cleverly utilizes the leather molded sides to anchor them. The rest of the sneaker boasts neoprene and leather insets set onto a sturdy rubber sole. Pair this with jeans, to the coziest of joggers to the most technical of athletic gear. Available now at Stampd.com.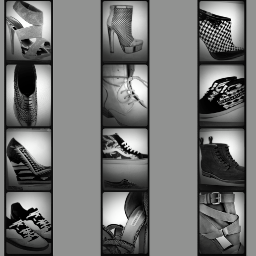 About SHOEOGRAPHY.COM:
Shoeography.com is a daily footwear blog highlighting what's new and what's hot in mens shoes, and women's fashion shoes!