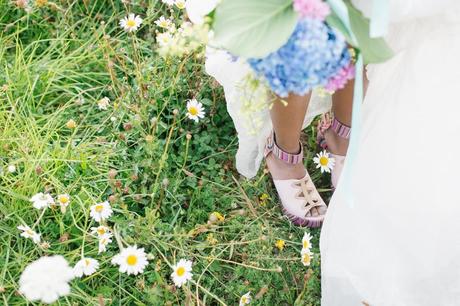 We wanted to create a fun and vibrant feel with a soft flowing dress in the New Zealand countryside. The blush colored dress was soft against the bright greens of the hills. The flowers were pulled together from scavenged bits and tied with a ribbon to make a fun and unique bouquet that has a "just out the back garden" feel. We decided on soft pinks for the models makeup and the model wore brightly colored pattered shoes for a fun vibe.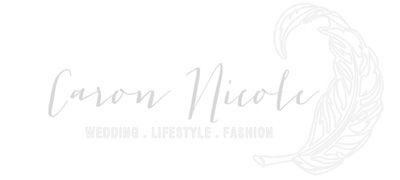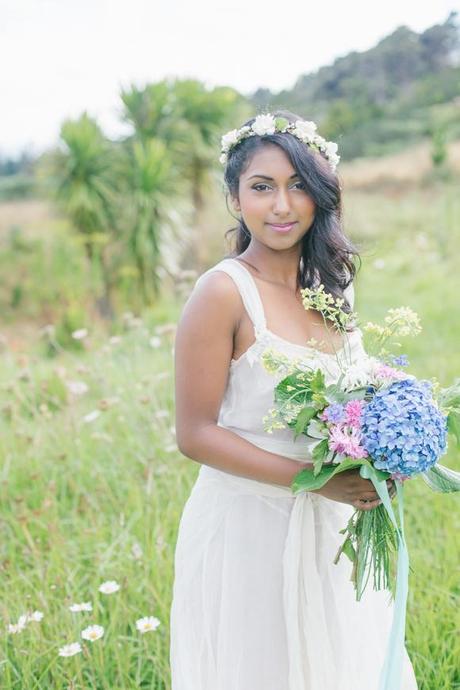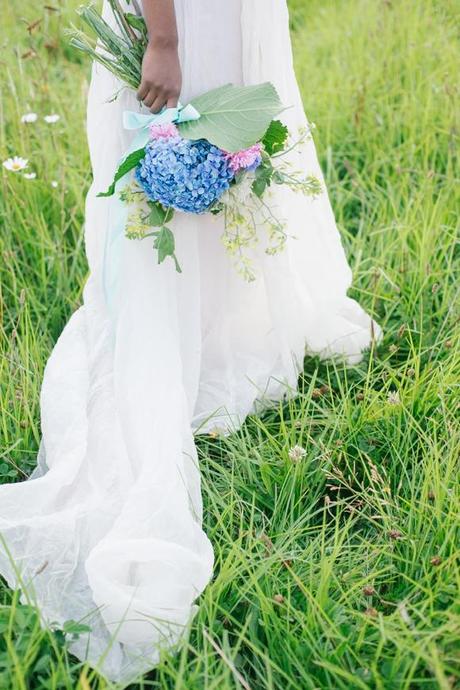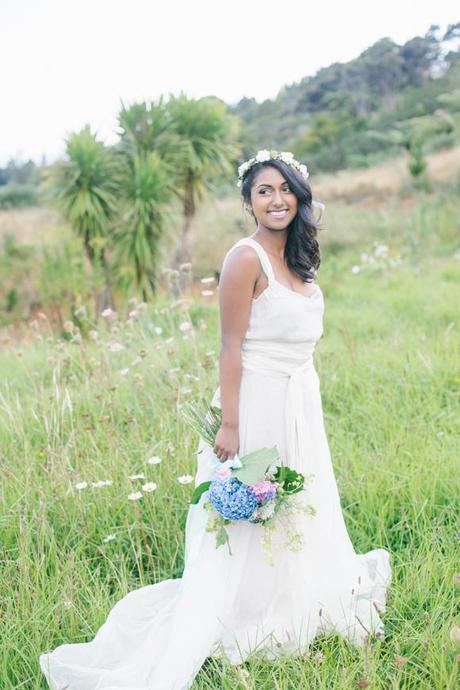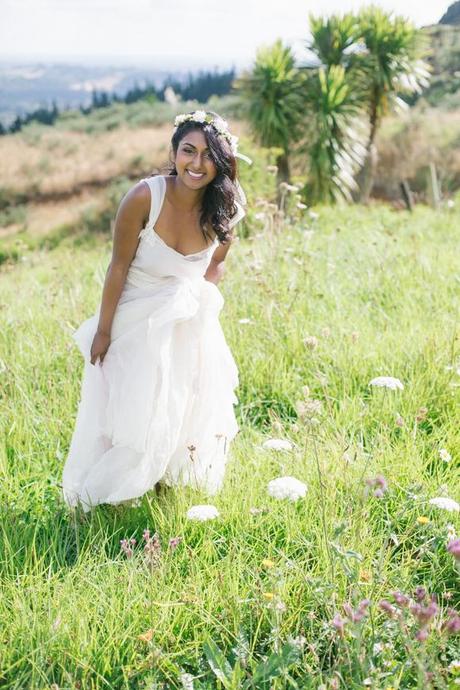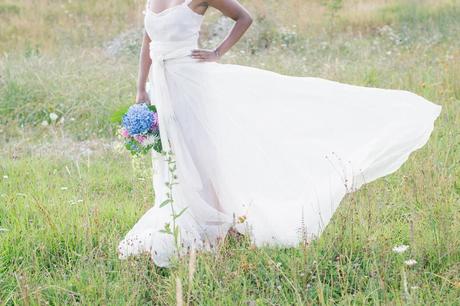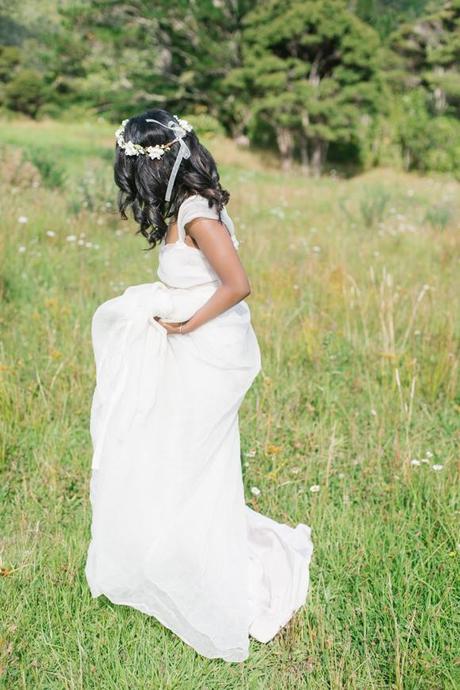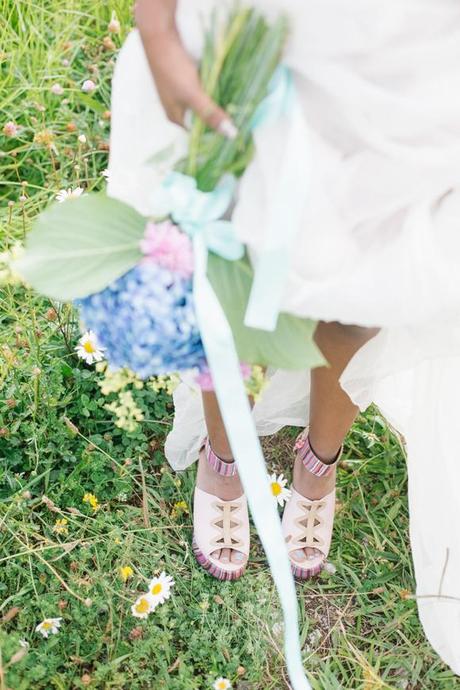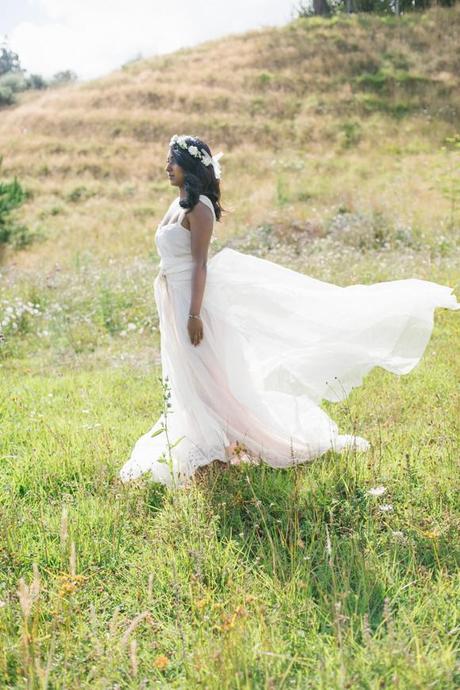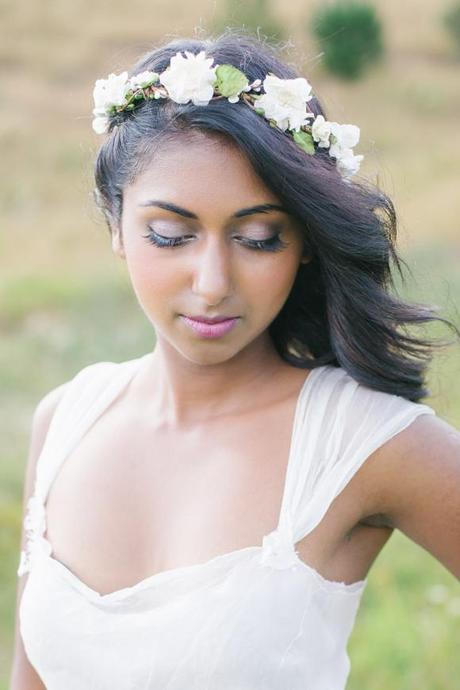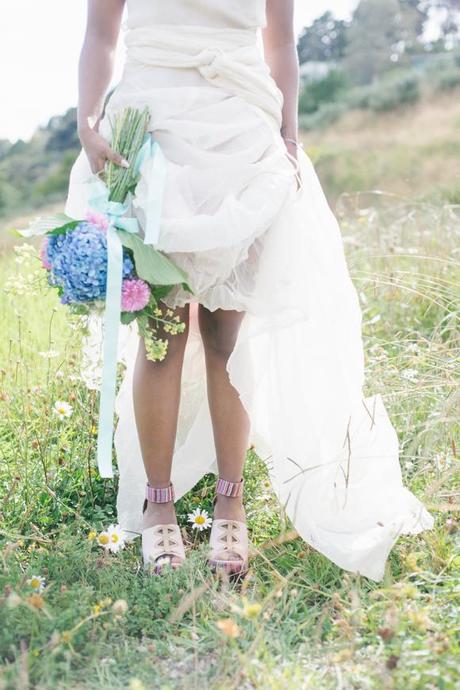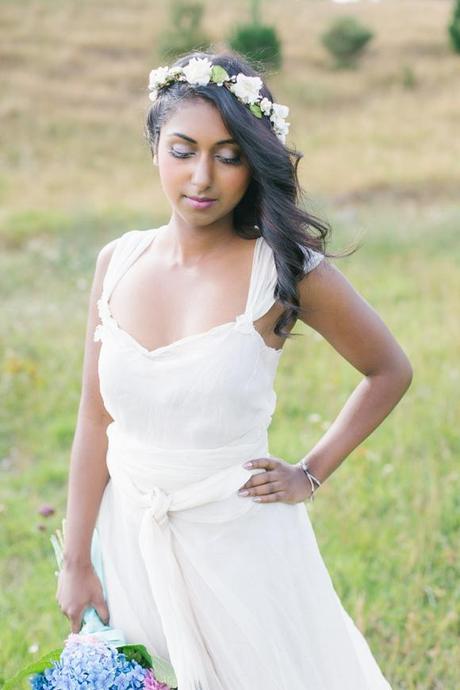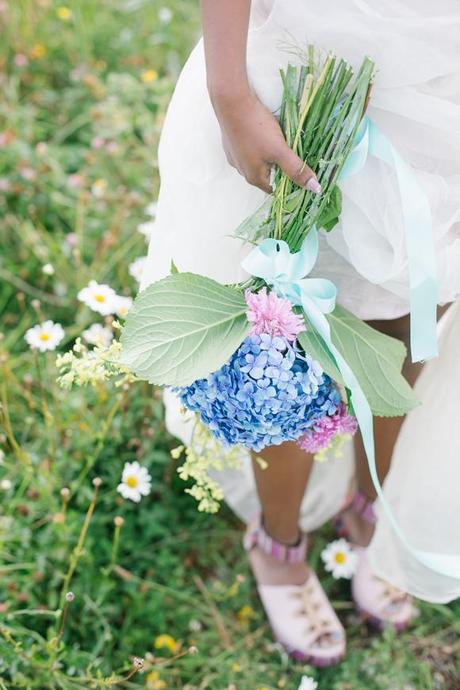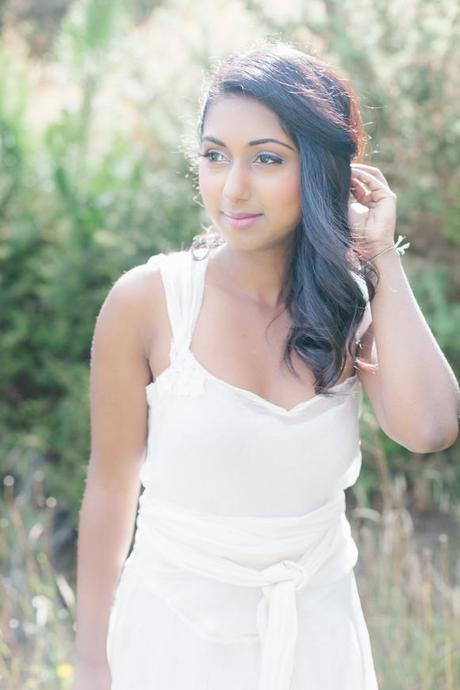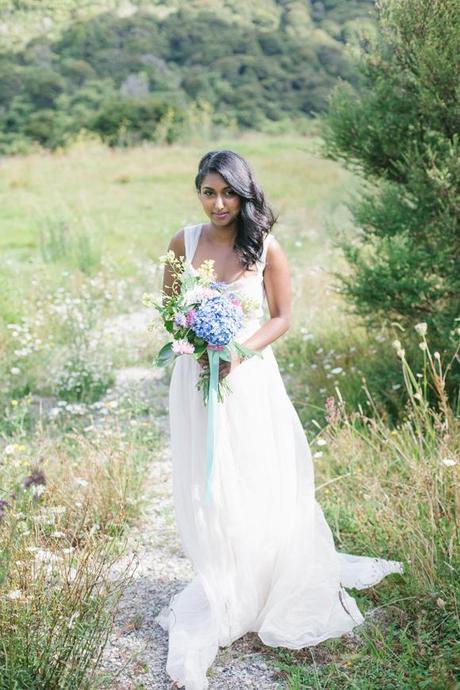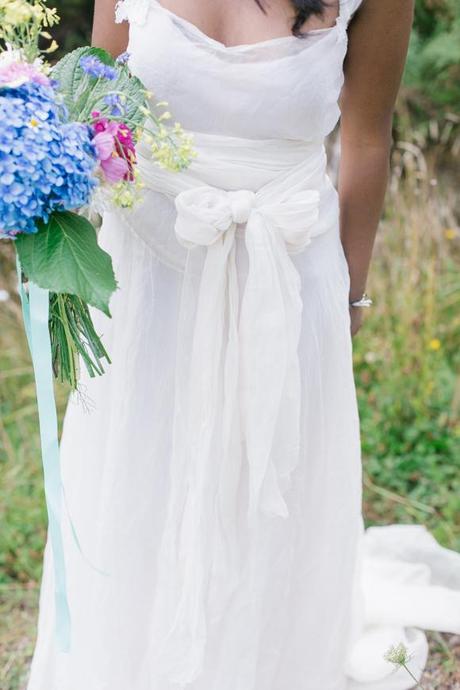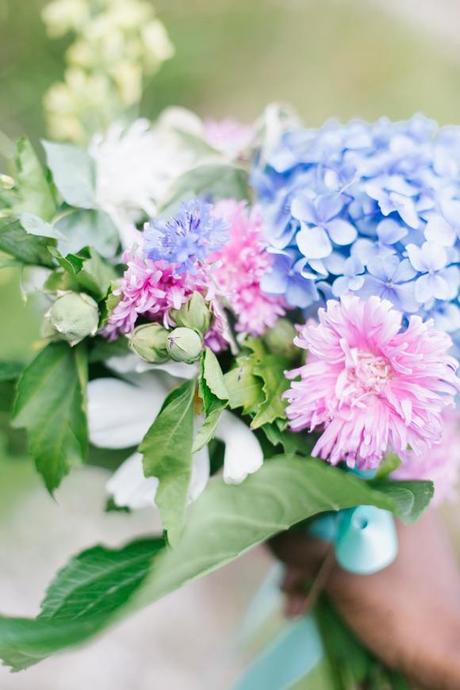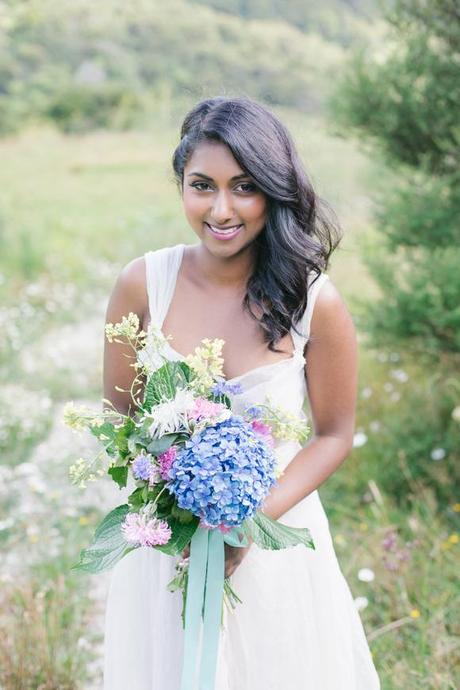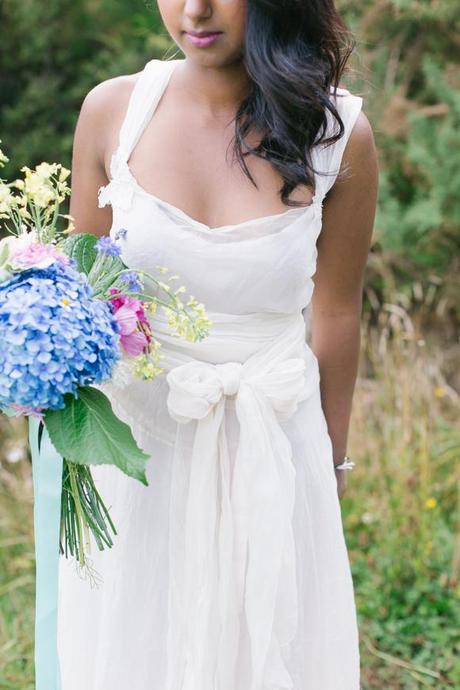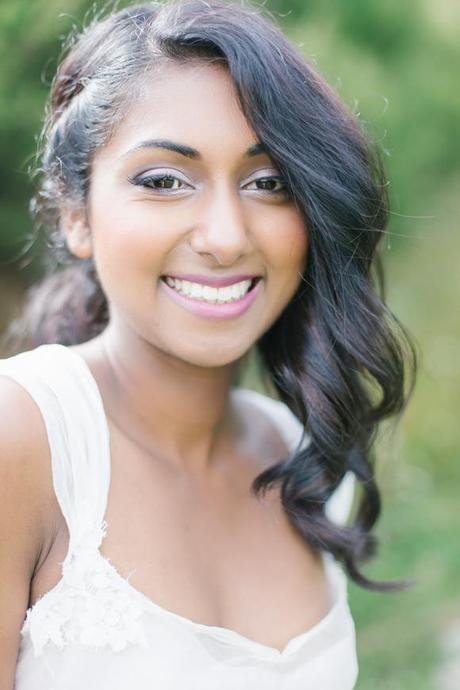 Photography // Caron Nicole Photography
Dress // A La Robe
Hair & Makeup // Face Me Makeup
Model // Bintang Models

Hi! I am Caron from Caron Nicole Photography!
I love to capture modern organic beauty found only through natural lighting and film is my favorite medium to capture images with.There is nothing like it, period/full-stop (depending on what part of the world you're reading this from)!
I am a Colorado girl who has spent the last two years traveling between Auckland and Colorado. I chase summers to shoot weddings in both places, who could ask for more?!?
I met the man of my dreams while traveling, it was kinda like love at first sight, except we didn't know it was love for a few months. He is loyal, genuine and my most honest critique. You may spot him as my second shooter on occasion (he's pretty good with a camera, but don't tell him I said so).
By deciding you want me to be your photographer is like signing up for me to be your friend. I find that getting to know a couple over coffee, lunch, wine, bbq's and everything in between months before the big day allows me to really get-to-know you as a couple and capture the true way you love one another. That's what this is all about, RIGHT?!
www.caronnicolephoto.com