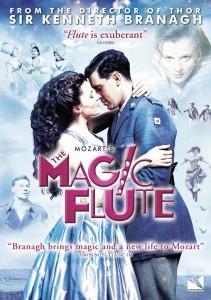 Branagh's 'The Magic Flute' will be shown in 1,500 theaters in the US this Sunday.
The stateside premiere of  legendary actor and director Kenneth Branagh's version of The Magic Flute hits 1,500 theaters across the United States this Sunday, June 9, with selected encore presentations Tuesday, June 11. (Click here for the theater nearest you.)
The music is resplendent (of course), the voices soar, and the cinematography is worth writing home to your Technicolor-loving sweetheart about.
While The Magic Flute has always been a showcase for some of Mozart's most beloved music, this filmed rendition of opera actually makes sense for a change–most of the time. You know how The Magic Flute always seems to be outside the realm of logic and possibility, even for someone with an imagination? Well, it is still that but to a much lesser degree in this version. So much so that I relaxed into the opera for the first time–ever, immersing myself in Mozart's glorious music, the complete performances, and Branagh's inventive retelling.
Silly, sexy, stirring. It's a winner!
It's also not a production for children–and that's a blessed change as far as I'm concerned. Not everyone needs their opera Disney-ized and Disney-sized with giant, lumbering animal puppets.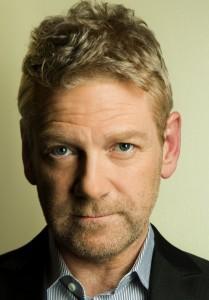 Kenneth Branagh, director 'The Magic Flute' | photo by Blake Gardner
While watching a review copy from the film's LA distributor earlier this week, I couldn't help think that Kenneth Branagh must have been intimately familiar with Mozart's most sprightly opera, perhaps listening to it on end as a child after numerous readings of the poem  "In Flanders Fields".
The film unfolds as though seeing the singspiele that Branagh may have conceived of in a dream state because of the colors, the surrealistic elements, the fantastical bits.  Striking azure blue uniforms give way to a battalion of violin players to a trio of buxom and besmitten ladies. Not to mention a powerful scene where Pamina's mumsy-dearest ties her to a flaming windmill. Really.
Unlike another 2013 Academy-Award nominated big-screen musical in which only three or four cast members had the chops to actually sing the thing,  a flick which will remain nameless, the voices in this version are extraordinary.
Yes, Branagh knows how to cast a movie version of an opera! Joseph Kaiser as Tamino, Lyubov Petrova as the Queen of the Night, and René Pape as Sarastro were my particular favorites, followed by a spectacular showing by the three ladies: Teuta Koco, Louise Callinan, and Kim-Marie Woodhouse. You can see all the cast members here. Each one was first-rate vocally and very well directed.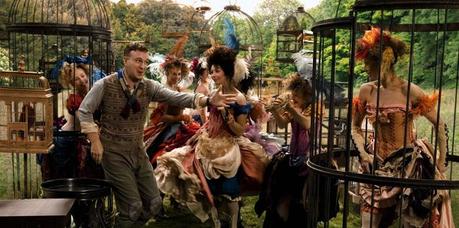 Papagena's competition
I confess that I'm not the Magic Flute lover that many are, yet I adored this version. Fresh, fun, classy, artistically significant. Setting the musical during World War I worked. Blending realistic and fantasy elements in the same scene worked, too.
More information about the production is available at the Emerging Pictures website.
Here is the official movie trailer, which might whet your appetite for catching the movie in the theater this weekend. As a  special treat at selected theaters, a live Q&A with Branagh via webcast will follow the showing. Yours to enjoy, America!