My friend Monica Cardinale, great Austen fan living in Amsterdam, was lucky enough to take part in the special screening of Love & Friendship + Q/A with director Whit Stillman. Here are her account of the evening as well as some pictures. I can't wait to see the movie myself but, meanwhile,  I'm so grateful to Monica for sharing her musings  with us here at My Jane Austen Book Club!  Enjoy!
Tuesday night 12 April 2016 a special screening of Love & Friendship took place in Amsterdam at cinema The Movies. Director Whit Stillman was present and there was a Q&A with the audience afterwards.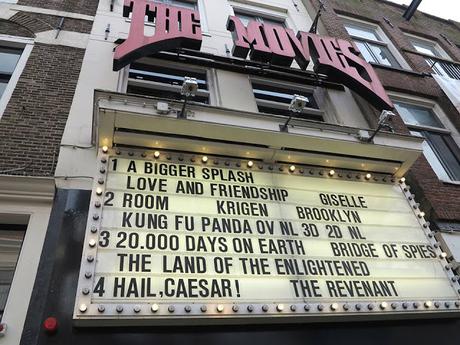 I am so pleased with this movie! Great director meets great writer and there is so much to like about it: the beautiful photography, the acting, the locations, the costumes, the colours, the soundtrack. Whit Stillman highlights Jane Austen's wit and irony in his film based on her Lady Susan. Very well done, Mr Stillman.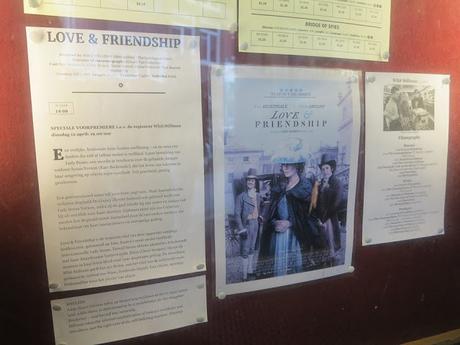 Stillman is a great Jane Austen admirer: "She is the only author I can relate to a 100%." "She is brilliant: her insights, her lines. Some of them are priceless". And he went on quoting from Lady Susan: "Too old to be agreable, and too young to die." He called Jane Austen "the first and finest" when it comes to "insightful, domestic tales."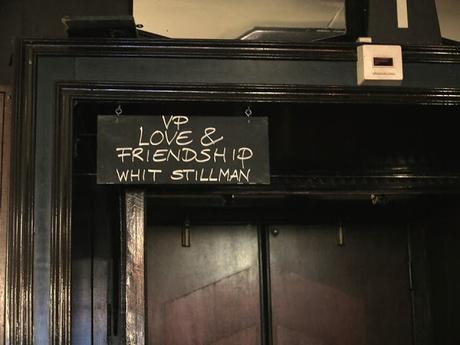 Talking about Lady Susan he said: "There is comic gold in it". And he really showed us in Love & Friendship.
When asked about the costumes, he said he didn't like the Regency high waisted clothes. You are not going to see them in his movie: "We went for sexy and it worked, I think."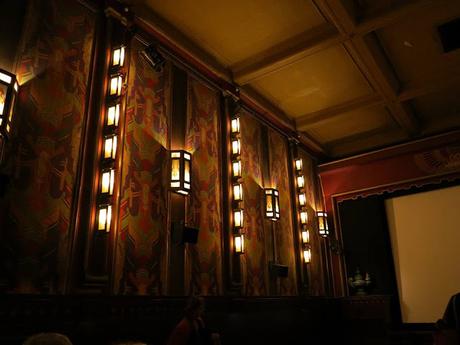 After the Q&A I took a photo of Mr Stillman and asked him if he knew about the upcoming Sanditon filming project. He did, but let's say he was not pleased with it: "I would do it better." And I am sure he would.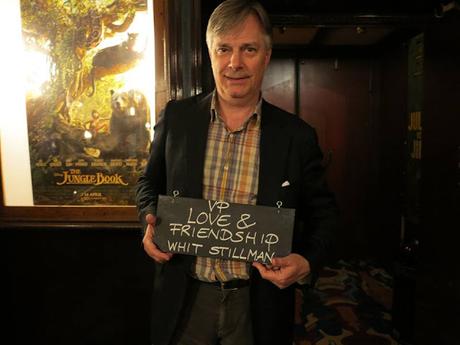 Mr Stillman knows his Austen. Have you seen is delightful film Metropolitan? It has many Austen references (particularly Mansfield Park related).
Karin Quint spoke with the director on the same day for her Dutch site janeausten.nl: "For me it's perfection at every point," Mr Stillman said talking about Austen's work. Her interview will be published soon.
My suggestion is: don't miss the chance to see this amusing, sharp and funny movie and let's hope Mr Stillman will keep adding some Austen to his future projects.
Monica Cardinale
Movie Official Website 
Synopsis
Set in the opulent drawing rooms of eighteenth-century English society, Love & Friendship focuses on the machinations of a beautiful widow, Lady Susan Vernon (Kate Beckinsale), who, while waiting for social chatter about a personal indiscretion to pass, takes up temporary residence at her in-laws' estate. While there, the intelligent, flirtatious, and amusingly egotistical Lady Vernon is determined to be a matchmaker for her daughter Frederica—and herself too, naturally. She enlists the assistance of her old friend Alicia (Chloë Sevigny), but two particularly handsome suitors (Xavier Samuel and Tom Bennett) complicate her orchestrations.
Adapting Jane Austen's unpublished early novella Lady Susan, Whit Stillman returns to the Sundance Film Festival (where his Metropolitan premiered in 1990) in top form with his latest comedy of manners. Kate Beckinsale excels in her role as the deliciously devious Lady Vernon and delivers each line with relish. With exquisite period detail and a script teeming with bon mots and witty dialogue, Love & Friendship is a rare—and rarified—treat.
Love & Friendship comes out on May 13th