Louisiana syrup cake with gingerbread spice and a crunchy southern pecan topping can be served with whipped cream or ice cream for an easy holiday treat.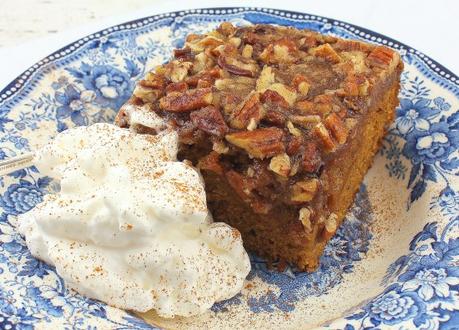 Louisiana Syrup Cake
(Cajun Gingerbread or Gateau au Sirop)
By Sue Lau | Palatable Pastime
My recipe of the day with Baking Bloggers, a group I manage on Facebook with other blogging friends that posts once monthly on a topic we vote on as a group.
For December, that topic turned out to be gingerbread, much loved in its many forms by most people this time of year, whether you celebrate Christmas or not.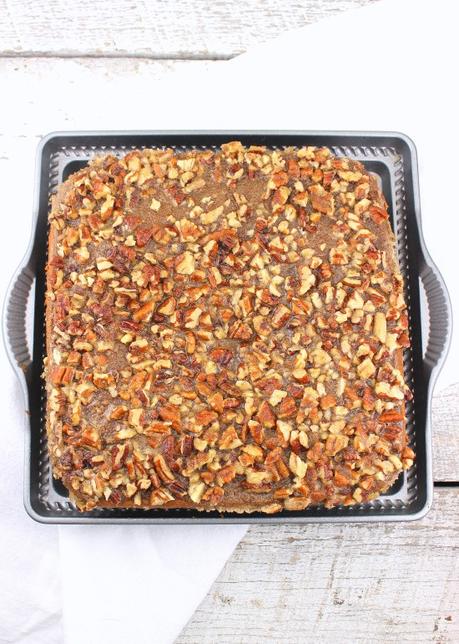 This particular version of gingerbread is a form of gateau au sirop, or syrup cake, that is popular down in Louisiana. To create the recipe, I took inspiration from the cakes of this type made by Nancie McDermott as well as Emeril Lagasse, and also, a prune cake my cousin is famous for.
So it is a lovechild of all three. As you can see, it is simply covered in pecans, which have a nice sticky coating on them, which goes into the cake a little bit.
I had never made this version before (since I hadn't had access to Steen's) but was excited to try this and it did not disappoint.
The flavor is pure gingerbread with the characteristics of the Steen's syrup, which is in some ways similar to a dark corn syrup but not made from corn. It is much beloved in the south and is a bit lighter in color than molasses. But if you can find it, use it because you will just love it.
Baking Bloggers December 2018
Gingerbread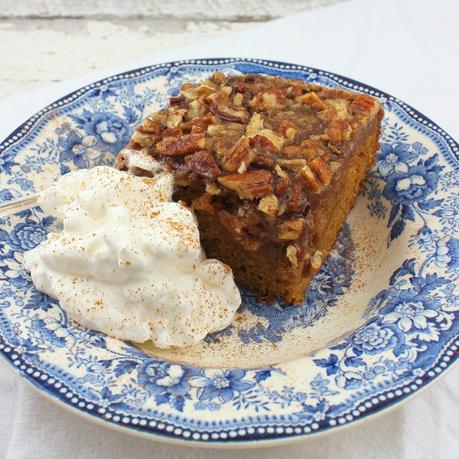 Louisiana Syrup Cake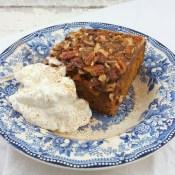 Cake Ingredients:
Topping:
Method: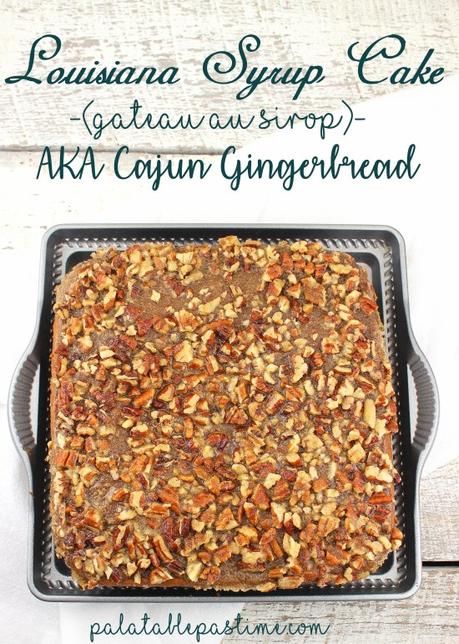 You Might Also Like:
Gingerbread Eggnog Latte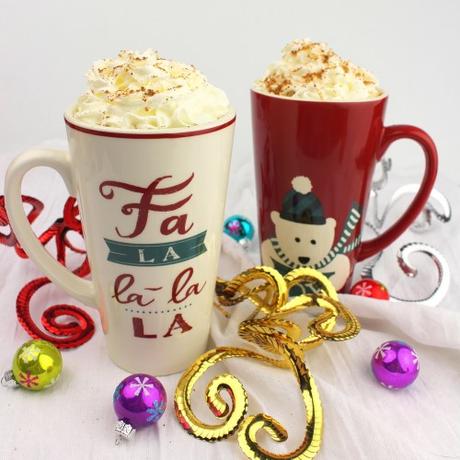 Coconut Syrup Cake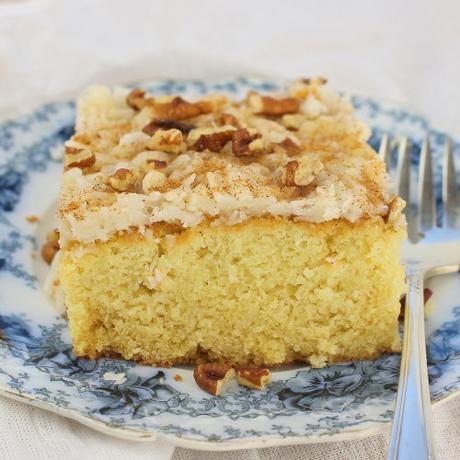 Gingerbread Muffins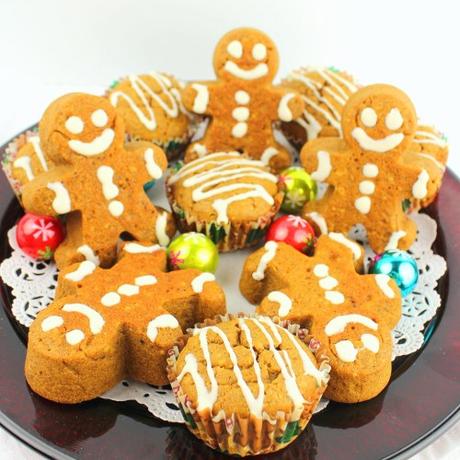 Laura's Old-Fashioned Prune Cake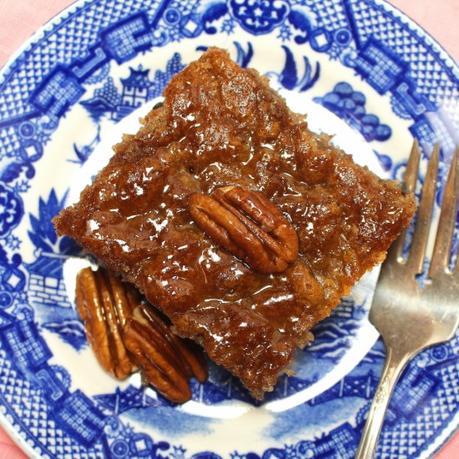 Gingerbread Reindeer Cookies