_Guest Post By Pallavi Bose
Hiii Girlies,
Here I am back with another skincare post review. As I am blessed or rather cursed with dry skin,I am always in hunt of some or the other moisturising product for my skin. This was my first year in the harsh winters of Delhi and I tried some super moisturising creams to keep my face and skin hydrated and all plumped up. So, as the winters were bidding goodbye during the end of February and starting of March I felt the need of starting something different for my skin. So, I was in hunt of some good skin care regime for my face. Mostly, I was looking for a light day crème.
And thanks to online browsing, I came through a number of products. But which finally caught my attention is this beauty. Actually, lotus has lately become one of my favourite skin care brand. And I really get attracted to skin care products which cover an entire skin care routine. So, this range of lotus has all the major skincare products like - serum, day crème and night crème. So, let's begin with the first review of Lotus herbals youthrx anti ageing transforming creme SPF 25 PA+++ preservative free.

YouthRx Anti-Ageing Transforming Crème is a testament of a groundbreaking development in 'green science'. It contains revolutionary 'Gineplex Youth Compound' derived from potent natural ingredients.
The Result: YouthRx Anti-Ageing Transforming Crème has been clinically tested on Indian skin & proven to give following results: * Reduces fine lines, wrinkles, blemishes, spots in 7 days * Makes skin firmer, younger & glowing
Price : Rs. 595 for 50 grams
Shelf life : 36 months from the date of packaging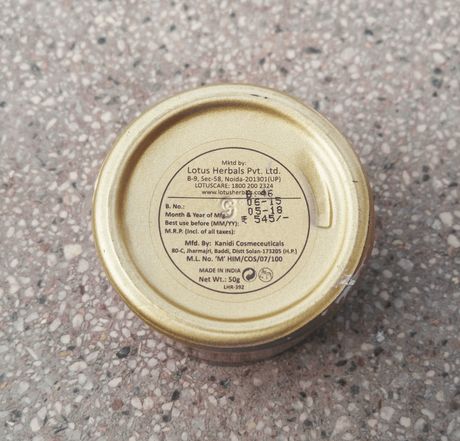 Directions to use: Rinse you face with water and pat it dry. Take out the cream with fingers out of the jar. Apply the crème in dots all over the face. Join these dots and blend the cream well. Let it set for 5-7 minutes on the face.
My take on the product
Packaging/Availability: This beauty from the lotus in the form of day crème comes in carton packaging. The carton packaging is small in shape. Inside which there is the jar which has the entire product details and claims mentioned in quite a descriptive manner. The jar is made up of thick glass which I feel can break if accidentally dropped by. So, take care girls. Lotus herbals youthrx anti ageing transforming creme SPF 25 PA+++ preservative free is easily available at online and offline stores at good discounts.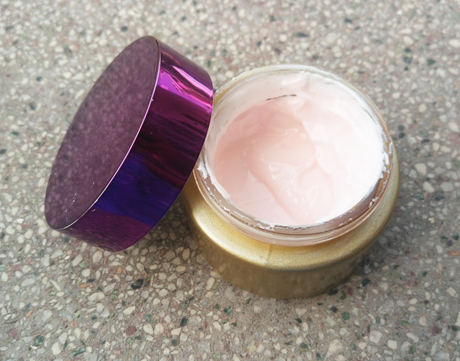 Formulae : Now, coming to the product it is light pink in colour. It looks very light and silky inside the jar. The day crème once you touch is very light and slippery. It melts in your fingers itself.
Texture : On applying the day crème on the face, it blends in very easily The formula of this crème is too light and silky.
Aroma : The crème does not have any peculiar smell to worry about. So, sensitive noses need not worry about using this crème.
Suitability : It will not take much of your time to go into the skin. So, this is a dream to apply. In terms of moisturization is pretty good. It moisturised my dry skin in early summers. So, anyone with oily skin can use it all year round.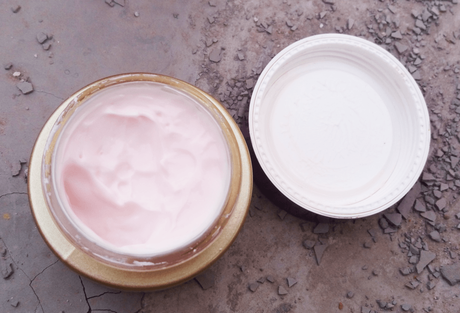 Finish : The finish of this day crème from the house of lotus is completely matte . You will not notice any shine on your face. But yes since the crème is light pink with a tint which makes the skin look a bit clean and brighter. With this crème a little amount goes a long way so it is pretty good in terms of coverage too.
Effectiveness : The crème is effective in controlling sweat. It also comes with an additional sun protection of SPF 25 which is a huge plus for day crèmes. Also, the cream is waterproof too. And it didn't cause me any breakouts.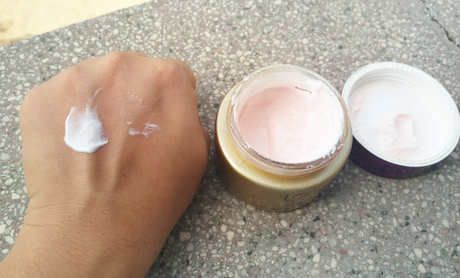 Final Recommendation :
I am in love with this day crème. In summers it is really difficult to find a day crème which is light yet moisturising and this one perfectly fits into the category.