Hey everyone!
Today I'm reviewing
Pink Lustre
from
Lotus Herbals Color Dew Nail Enamel
Price : Rs 110 for 8 ml
Buy online from
Lotus Herbals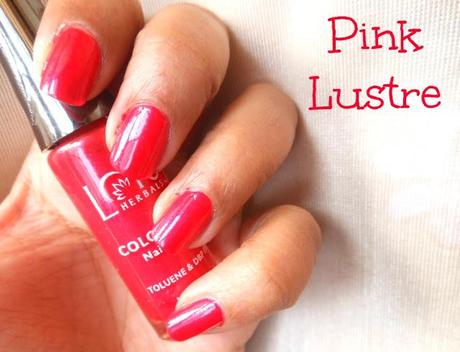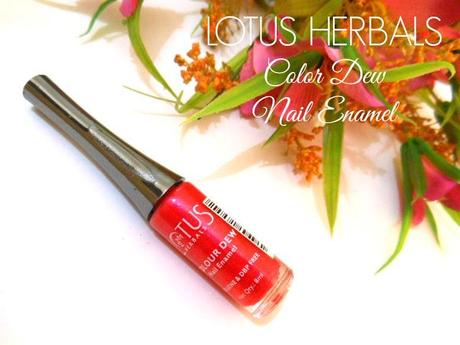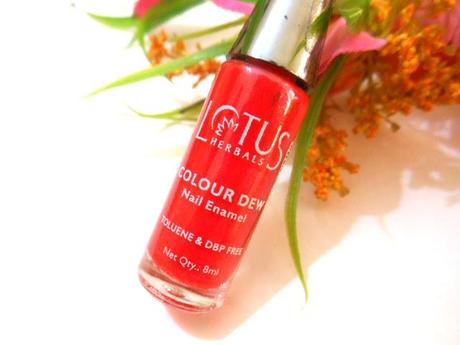 What Lotus Herbals says about the product -
Most nail enamels contain Acetone and Toluene that often cause skin irritation and lead to dull and fragile nails. Colour DEW is a range of exciting nail enamels that are completely safe for your nails as it is Acetone, DBP and Toluene free. Packaged uniquely, it comes with a flat & sturdy brush applicator. And the best quality is that dries fast so that you are spared from the trouble of re-colouring your nails again and again.
Ingredients -
DBP : dibutyl phthalate is a skin irritant and may cause liver damage, may cause spontaneous abortion in women exposed to it.
Toluene : disturbs woman's ability to reproduce & its linked to birth defects. 
Acetone : is a skin irritant & makes cuticles dry & dull it makes nails brittle.
How to use -
Clean your nails with nail polish remover , shape your nail. Choose the nail enamel which you want to apply. Before applying the nail enamel rub the bottle between your hands so that contents mix up well. Apply the nail enamel in 3 strokes. After drying up apply the 2nd coat.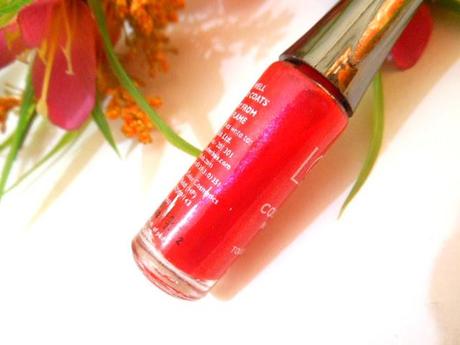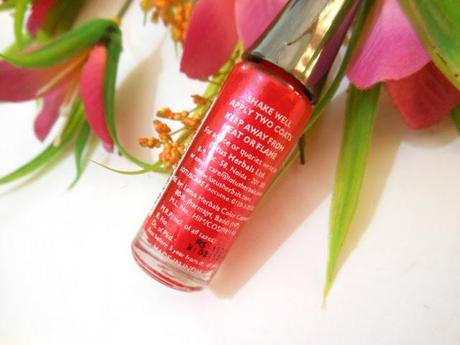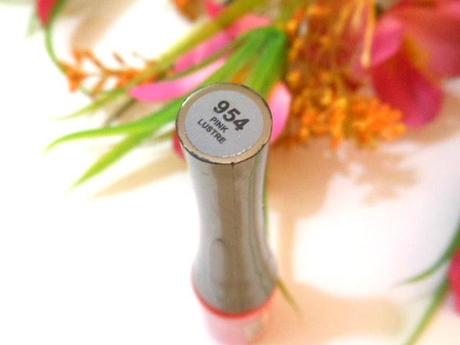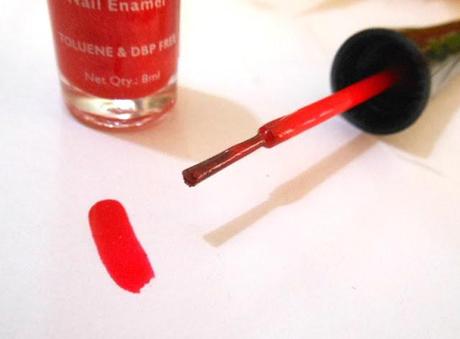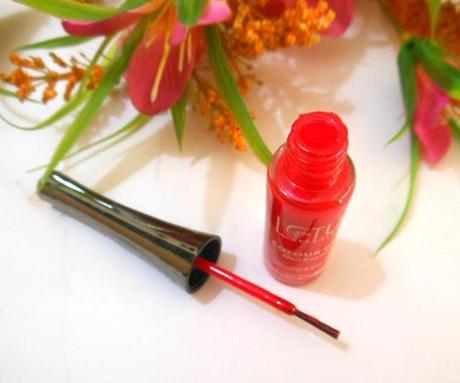 My experience with the productLotus Herbals Colour Dew nail enamel comes in a sleek long bottle with a long handle. the brush quality is good and the long handle makes application easy. The consistency of the nail paint is slightly runny and you would need 2 coats for an opaque finish. The nail paint dries quickly to a smooth glossy finish. The nail paint doesn't streak on application and doesn't chip upto 4-5 days. Lotus Herbals Colour Dew nail enamels are one of my favorite nail paints. These nail enamels are free from Toluene , Formaldehyde and DBP and are excellent in quality. The images in this post have been taken on 3rd day since the application of the nail paint and one can see that there is barely any chipping. Although dark it does not stain nails.Pink Lustre is a vibrant pink with strong red undertones and also contains non-gritty and subtle golden and fuchsia shimmers. I have already reviewed Lemon Tinge (click here), Lemon Drop, Go Grapes and Plum Shine(click here)Rating : 5/5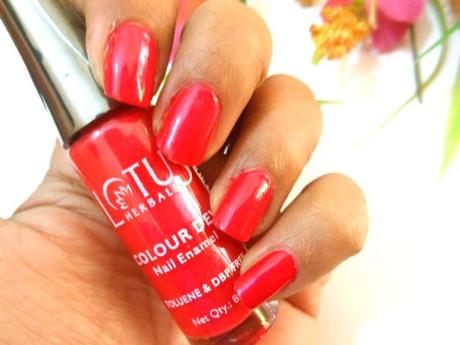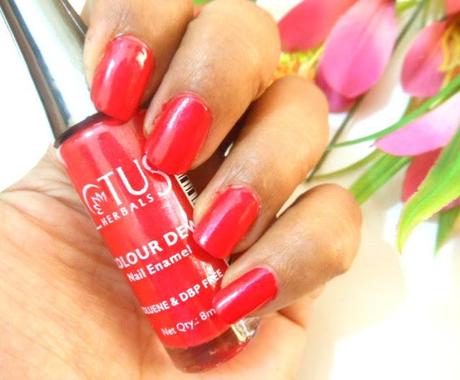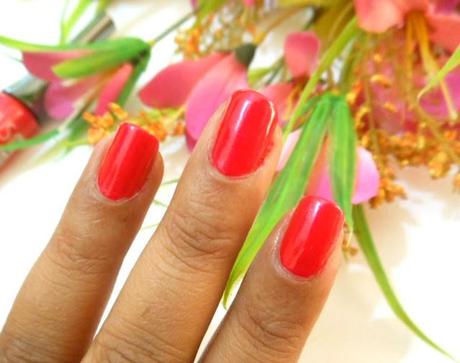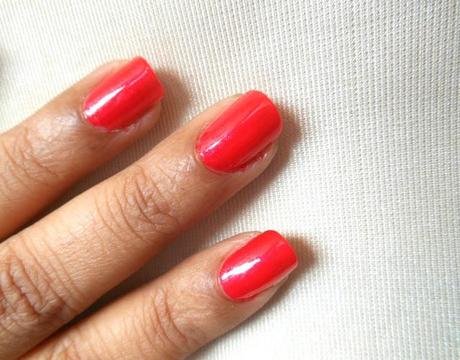 Have you tried Lotus Herbals nail paints? Which is your favorite nail paint? Share your comments below!