Remember back in April when you looked at the summer movie release schedule and couldn't believe the awesomeness that lay before you?  A new Iron Man, Star Trek, Fast & Furious, Superman, Wolverine, Despicable Me plus a Monsters Inc. sequel!  On top of that, there was going to be a robots vs. aliens movie from Guillermo freakin' del Toro, and potentially not-great-but-at-least-enjoyable films like The Lone Ranger and World War Z.  However, if you're anything like me you found yourself surprisingly burned out by early July, if not sooner, and just could not bear to watch another scene of mass destruction and mind-numbing action.
Well, history could very well repeat itself the summer of 2015, which currently has too much similar product in a very tightly contained release window.  We've known this was coming ever since Marvel announced an Avengers sequel for May of 2015, which was followed by most of the studios completely conceding the entire month of May to Marvel and thus packing all of their big films into June and July.  Events from the past 48 hours or so have served to further define the shape the summer is going to take.  So, let's re-cap what has gone down:
On Monday, Marvel announced it was shifting its upcoming superhero film centered around the character of Ant-Man to a July 2015 release, away from its originally announced November 2015 release.  Why?  Bond.  James Bond.  The next, post-Skyfall James Bond film is scheduled for a November 2015 release, and Marvel basically ran away screaming based upon the colossal box performance of Skyfall this past November (over $300 million domestic, over $800 million foreign).
Yesterday, The Hollywood Reporter revealed that Pirates of the Caribbean: Dead Men Tell No Tales has been pushed back from its original July 17, 2015 release date to a general summer 2016 release window.  The reason?  After the failure of The Lone Ranger, which is thought to represent a $190 million loss for Disney, producer Jerry Bruckheimer is being squeezed pretty hard by the studio to keep the budget of the new Pirates film below $200 million.  The current script would cost more than $200 million to make.  Oops.  Go write a new one, thus pushing back the intended start of production well past March 2014.
Around the same time that news was breaking, Universal formally announced its long gestating Jurassic Park sequel, which is now titled Jurassic World and schedule to hit theaters June 12, 2015.  Stephen Spielberg is producing while relative newbie (Safety Not Guaranteed) Colin Trevorrow with direct from a screenplay he co-wrote with Derek Connolly.
So, now we have two new huge tentpole movies added to the release schedule, and one which has been moved as a direct reflection of the failure of a similar product from the same producer (Bruckheimer) and star (Johnny Depp) this current summer.
That doesn't seem so bad, though, right?  Well, let's take an updated look at the current domestic release schedule for the summer 2015 movie season:
May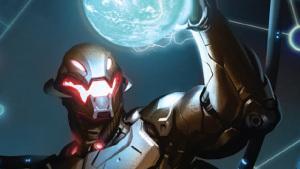 • Avengers: Age of Ultron (5/1) – There are those, specifically the film's director, who believe the reason Battleship bombed at the domestic market last year is because it had the misfortune of coming out two weeks after the first Avengers film.  The Avengers simply steamrolled the competition.  As a result, at the moment there are no concrete release dates for the rest of May except for the following rumored animated film…
• Monster Trucks (5/29) – … from Paramount Pictures, directed by the same guy who directed this summer's Epic and and 2005′s Robots 

June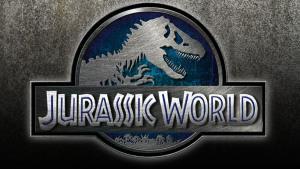 • B.O.O.: Bureau of Otherworldly Operations (6/5) – Animated film from the house that Shrek built (i.e., Dreamworks) starring the voice acting of Melissa McCarthy, Seth Rogen, and Matt Bomer.
• Jurassic World (6/12) – The details beyond its title, director/writer(s), and producers are still unclear.  It will be filmed in 3D.
• Assassin's Creed (6/19) – Adaptation of the immensely popular video game series about a guild of assassins at various moments in world history.  Michael Fassbender is attached as the star.
• Inside Out (6/19) – Pixar's animated version of the old live-action Fox sitcom Herman's Head, Inside Out will be told from the perspective of the various emotions in the mind of a little girl.  Bill Hader will voice fear, Amy Poehler joy, Mindy Kaling disgust, Lewis Black anger (perfect casting), and so on and so on.
• Untitled Terminator Sequel/Re-boot (6/26) – Thor: Dark World director Alan Taylor will direct, and Arnold Schwarzenegger is apparently returning.  News about this film continues to mostly exist as mere rumor (Linda Hamilton and Michael Biehn returning?  Dwayne "The Rock" Johnson approached about a role?  It's a re-boot?  It's not a re-boot?  The beginning of an intended trilogy?).  However, the production company has to make a Terminator film by a certain date or else the rights revert back to James Cameron, meaning this will probably happen whether it's ready or not.  

July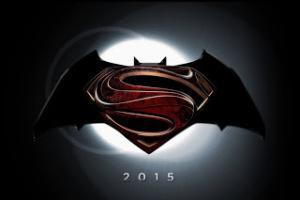 • Independence Day 2 (7/3) – Lots of rumors about this one (Will Smith will return/WIll Smith won't return) with few concrete facts.
• Untitled Illumination Entertainment 2015 Project (7/3) – Illumination Entertainment is the production company that makes the Despicable Me films while also making Hop and The Lorax.
• Batman Vs. Superman (7/17) – Oh, btw, that Man of Steel sequel is going to be a Batman/Superman team-up, and Batman will be played by Ben Affleck.  I know, I know.  You totally didn't know that already.  They are going to film largely in Detroit.  Maybe you didn't know that.
• The Smurfs 3 (7/24) – What the smurf!  But the sequel bombed!  Yeaaaah, they already made their budget back on product placement deals.  This is thought to be an incredibly profitable franchise for the studio even if the films aren't exactly regarded with much fondness.
• Ant-Man (7/31) – Probably the most curious of all forthcoming superhero films considering its hero's ability is to shrink very small or grow very tall, his most notable adversary (Ultron) is being used in the Avengers sequel without him, and the director, Edgwar Wright, is completely untested and remains to be seen if his signature hyper-kinetic editing, will be reined in at all by Marvel.
• Peregrine's Home for Peculiar Children (7/31) – Tim Burton's adaptation of the popular children's novel. 
There are currently no announced releases for August.
To begin with, it's not exactly fair to judge this selection of movies this early.  The release dates can shift without any advanced warning (see: Ant-Man, Jurassic World, Pirates), and since we are so far out from the summer of 2015 at this point the only type of films which would be confirmed for a release would be those with the most lengthy production cycles, i.e., big budget action and animation.
That all being said, this is sure shaping up like the summer of 2013 all over again. This past summer, we were supposed to learn it's a bad idea to release so many animated films in such a short period of time, and an unrelenting sameness in the type of film released will cause audience burnout regardless of the quality of film. What is schedule for 2015?  A bunch of action movie sequels, three super hero films, and 3 straight animated films and 1 half animation/half live-action (Smurfs 3). Even if the majority of these films end up being kind of awesome, there is still very much so the risk that by the time Ant-Man comes around we'll all be sick to death of action and desperate for horror or comedy or just something different.
Then again, was this summer really a failure?  Yes, there were colossal bombs left and right, but collectively business was actually up from last year and July ended up as the highest-grossing July in the history of film.  So, should Hollywood be scrambling to radically alter their habits, or simply trying to keep budgets a little lower to minimize risk but otherwise operate as business as usual.  Based upon everything above, it seems like the latter is happening.  However, let's hope that by the time we get closer to the actual summer there will be some horror and comedy, maybe even a rom-com, mixed in here and there.
What do you think?  Is history going to repeat itself?  Or is it simply way too early to start making such warnings?  And is there any film listed above you didn't already know about that you're now excited about?  Let us know in the comments.