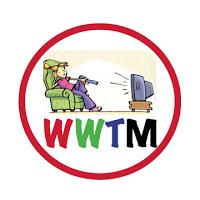 The answer to Tuesday's Trivia Question: John O'Hurley FIRST FIVES:Andrea Walters, Caryn Vitolo, Gerald Piscopo, Maryellen Papanicolaou & Stacey Kurtz
Honorable Mention: Dani Jackel
Thursday's Cable Top 5
The Big Bang Theory-TBS 1.0/2.1
The Big Bang Theory-TBS .8/1.9
American Dad-Adult Swim .8/2.0
Jeff Dunham-Comedy Central .6/1.6
Big Screen Movie-ABC Family .6/1.7
Friday's Cable Top 5
Gold Rush-Discovery 1.8/4.6
ICarly:Goodbye-Nick 1.2/6.4
Jungle Gold-Discovery 1.1/2.7
Duck Dynasty-A&E .9/2.0
Duck Dynasty-A&E .9/2.0

Sunday's Cable Top 5
Walking Dead 9p-AMC 5.4/10.4
Walking Dead 10p-AMC 1.6/3.2
Soul Train Awards-BET 1.4/3.3
Real Housewives of Atlanta-Bravo 1.2/2.2
Apollo Live-BET 1.2/2.8
Monday's Broadcast Top 5
The Voice-NBC 4.2/12.1
2 Broke Girls-CBS 4.0/11.6
Mike & Molly-CBS 3.6/11.2
How I Met Your Mother-CBS 3.4/8.7
The Big Bang Theory-CBS 3.2/8.9
Monday's Broadcast Trendrr Top 5 The Voice-NBC 294,455
Dancing with the Stars-ABC 110,190
Gossip Girl-CW 56,518
How I Met Your Mother-CBS 51,575
Bones-FOX 41,275
Monday's Cable Top 5 
NA
Monday's Cable Trendrr Top 5
NBA Basketball-TNT 244,525
Catfish-MTV 213,844
WWE-USA 200,906
Monday Night Football-ESPN 90,086
Teen Mom 2-MTV 62,577
Top 5 DVR'ed shows for the week of 11/5/12-11/11/12
Modern Family-ABC from a 4.8 to a 6.9
The Big Bang Theory-CBS from a 5.1 to a 7.1
Revolution-NBC from 2.8 to a 4.8
Grey's Anatomy-ABC from a 3.3 to a 5.2
Once Upon a Time-ABC from a 2.7 to a 4.2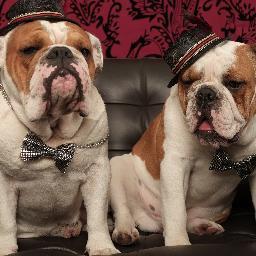 Ice Loves Coco had to be one of the funniest episodes ever. Hoping none of you get offended when I talk about what happened on the show. It was too funny NOT to discuss here. Basically, Ice and Coco have two bulldogs named Spartacus and Maximus and Spartacus is sort of known for his big bulldog balls. There, I said it. Whew...I was so nervous.  Anyway, Ice is dead set against neutering Spartacus and messing with his balls,  but Coco wanted to consider it because whenever she brings Spart to doggy day care he needs to be segregated from the other dogs. Coco was in a quandary until a friend of hers tells her about Neuticals...what are neuticals you ask? They are doggy ball implants. Yes you're reading that right...doggy ball implants. There is apparently a doctor in NYC that can match the size and shape of any dogs balls and provide implants in a fairly simple surgical procedure. Apparently the average canine and human can't tell the difference.  When all was said and done Ice and Coco elected not to neuter Spartacus and leave his balls alone.  Classic and truly hilarious.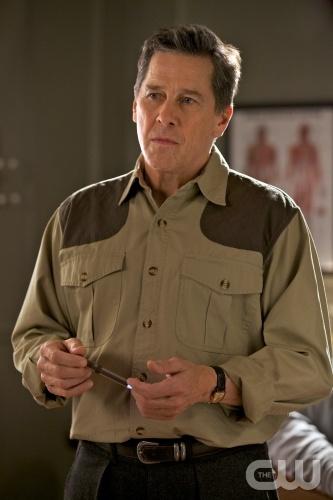 On Hart of Dixie, lots of surprises actually.  I thought that Ruby was here to stay and while I wasn't happy about it, I wasn't prepared for her to break Lavon's heart so fast, but she did.  Sure there was a whole loony story as to what happened but at least with Ruby out of the picture the Lemon/Lavon thing can get back on track. Next surprise, George asked Wade if he would mind if he asked out Tanzy and I totally thought Wade would say yes because then he could feel better about Zoe, but he said no...at first. Surprise #3, George told Wade that he knew about him and Zoe and he was somewhat okay about it. Of course when Wade relayed that news that they no longer had to sneak around to Zoe, Wade could tell by her reaction, that she was upset that George didn't care about their relationship. So Wade left and didn't take his shirt off...SO frustrating.  The last surprise of the night was Brick and Emily.  I thought for sure that when Brick asked Emily to move in with him she would say yes, but she turned him down and they broke up...HUH???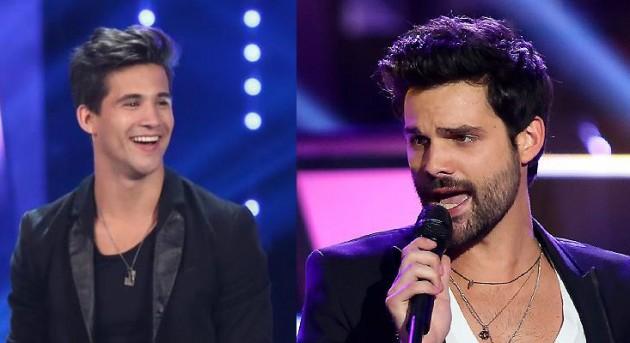 Everyone of our favorite judges was dressed pretty tame on The Voice last night.  Nicholas David, my favorite contestant was the actual story appearance wise.  Keep in mind, I love him and want him to win, but he was really really sweaty and had his hair in a crazy soup can bun hair-doo, making a strange looking guy look just a bit stranger.  Also strange, The Muppets appearance on the show. First Carson was asking us to give to Aids via Starbucks, then CeeLo and a bunch of ex-Voice contestants are all in a Starbucks with CeeLo who is having them perform with the Muppets for his holiday special? WTF??? Starbucks/Aids/CeeLo's Holiday Special/Muppets...made no sense whatsoever to me. So finally after The Muppets and 2 mediocre group performances, we found out that Cassadee Pope, Amanda Brown, Melanie Martinez (EWWWW) Nicholas David, Terry McDermott & Trevin Hunt were all safe.  Unfortunately the two cutest guys left were both voted out on the same night...Dez Duron and Cody Belew.  Sad to see them both go. Great talent left but no eye candy left for us at all.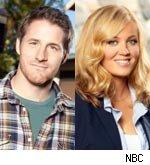 I really really thought I was in the clear with Parenthood last night.  Just another amazing episode.  Not too heavy, depressing or emotional and then 3 minutes left...180 seconds that was all I needed...but no...Kristina taught Max to dance as Adam looked on from the kitchen and the tears were streaming down my face. Damn you Parenthood.  2nd best moment was the entire Joel and Julia argument which was incredibly compelling. It was brilliant how the writers have sort of turned the tables on the couple and the viewer.  Julia and Joel are actually swapping roles and we get how both of them are feeling.  I know families that have been through a very similar situation and have seen the shift first hand.  The end is near for Mark and Sarah.  I feel it and of course the scenes for next week seem to insinuate that it's coming.  More kudos to the writers.  We were SO rooting for Sarah and Mark but now, I think we would like to see Sarah and Hank.  Crosby is having some issues with a neighbor that seemed a bit unbelievable and of course Amber is having a tough time holding it all together for Ryan. Just when you have one favorite storyline the writers so adeptly (SAT word) move us to care about another.  For me it was all about Adam and Kristina and now for the first time since I've been watching Parenthood, I am more interested in Joel and Julia.
I am sad to be saying this, but...it is now time for the last Ed Ziskind DWTS report of the season.  For the last time...take it away Ed:
MAJOR SPOILER ALERT!
You can't really call it an upset.

 

Melissa Rycroft and Tony Dovolani were at the top of their game all season long.

 

But when they were announced as the All Star Season Champions, all hell broke loose on the dance floor!
The crazed reaction in the ballroom to their victory – of the returning eliminated stars, the dancers, and even the judges – must have been a combination of joy for Tony, who had never made it to the Finals before; and pride for Melissa, who cruised right past her goal of making it to week four, set her sights on the prize and delivered perfect scores along the way to back it up.
Shawn Johnson and Derek Hough had made a late run.

 

Their Instant Dance in the Finale was an instant classic, vastly superior to Melissa and Tony's – but not enough to make up for the points they lost last night for intentionally breaking hold.
Kelly Monaco and Val Chmerkovskiy scored well with their Instant Dance – their first perfect 30 of the season.

 

It had them a half a point ahead of Shawn and Derek in total Judges votes.

 

But the viewers knew that they were third best in this Finals competition and voted accordingly.

 

They were eliminated first.

 


For those of you who watched the show all season long, then like me, your Season Finale experience was a sentimental walk down memory lane – a chance to revisit all the highs and lows of an exciting season.

 

All the stars were back and dancing - well!

 

The audience was full of contenders from prior seasons.

 

We got more behind-the-scenes footage from the producers.

 

Heartfelt moments from the stars and dancers were revealed.

 

And then… the most exciting winning moment yet on Dancing With The Stars.

 

Congratulations on a great season, Melissa and Tony!

  




Thanks for a great season of reports Ed!


NEWS & INFORMATION:
Just a note about this section.  I don't ever include rumors. If it's not confirmed information, I don't use it.

*Syfy's 20th Anniversary special will air on 12/10 and will include casts from a lot of Syfy shows including Farscape, Battlestar Galactica Being Human, Stargate and more. *Necessary Roughness was renewed on USA for a third Season.

I've never seen an episode.


*Topanga and Cory are back in Girls Meets World. It has been confirmed that The Disney Channel is bringing Ben Savage and Danielle Fishell will reprise their roles from Boy Meets World.  

This time THEY are the parents and their daughter will be the star of the show. This chick has yet to be cast.


*Angus T. Jones issued somewhat of an apology about his Two and a Half Men comments. Guessing his parents and agents stepped in and got him to do that.  Coincidentally, Angus is not appearing in the last two shows being shot prior to the holiday break.  Hmmmm
*Cyber Monday 2012 became the busiest online shopping day in history.


  -Online sales grew by 17% vs 2011  2 billion dollars




  -Even Europe got in on the action and they don't celebrate Thanksgiving. 




  -European sales were up 8% vs 2011




  -Mobile devices accounted for 22% of total online shopping which is up 100% vs 2011




  -Tablets represented 14.1% of the online shopping- up 110% vs 2011




  -Smartphones represented 6.8% of the online shopping-up 100% vs. 2011


*During Thanksgiving most food websites experience a huge spike.  This year was no exception, Allrecipes.com was visited by 12 million people via a mobile device the week before Thanksgiving with 7.9 million visits the day before Thanksgiving. Top Video viewed: How to prepare and roast a Turkey. 
*Boosted by the release of the Iphone 5, Apple has now surpassed Android in total US Marketshare with 48.1% vs. 46.7%
*Interesting how time spent with the Internet seems to have decreased 11% but time spent with traditional TV only decreased 2%.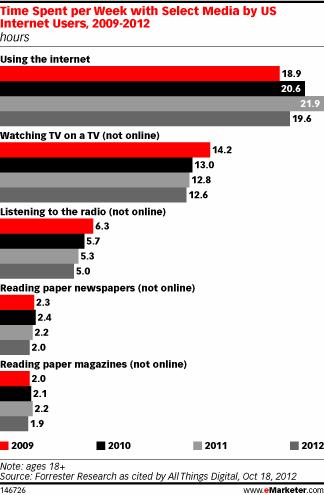 Wednesday's Trivia Question: In the ORIGINAL Battlestar Galactica, Richard Hatch played Apollo and Dirk Benedict played Starbuck. Who played Commander Adama?


WWTM-Kristy


http://watchingwaytoomuch.com

[email protected]

[email protected]