Don't Stop Living - Jonny Blair - a lifestyle of travel
I've delved into the whole "Casino Travel" thing a few times. I've been to casinos in Macau, Singapore, Niagara, London and Sydney. You might remember I even once won in a Casino in Macau. A few parts of Asia offer alternative forms of gambling and I've managed to catch a few of them on my journeys. Most recently – entering the lottery in Hong Kong (and winning a small amount) and losing to my mate Neil while playing "Bishi Bashi in Seoul, South Korea! I'm hoping to do the horse racing next.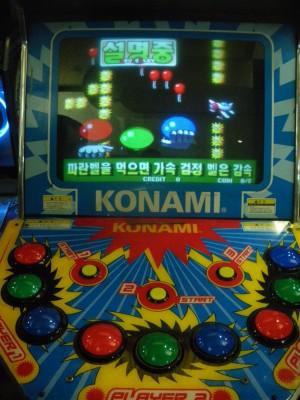 Bishi Bashi in Seoul, South Korea.
What is Bishi Bashi?
I played "Bishi Bashi" in Seoul in South Korea with my mate Neil. It's almost like old school computer games. You know the 1980s one – when computers were cool. Tetris, Super Mario, Frogger, Pacman etc. Korea and Japan are still nuts on "video games", so if you head to Seoul get down to one of the many arcade centres for a game of "Bishi Bashi".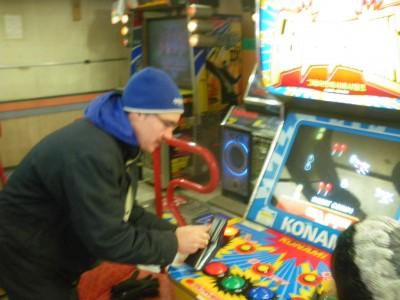 Yep – my mate Neil beats me again – all a bit of fun and he was "at home".
OK so you put your money in, you get your mates and you play all sorts of random arcade games. I kind of missed this type of random spontaneous fun travel. It's all a bit of banter with your mates, but be careful not to spend too much on it.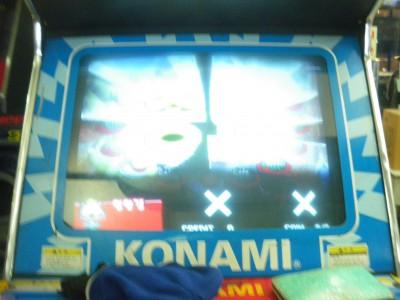 You lose again…
I suck at "video games", in fact I only used to play computer games because I knew the cheats to make it look like I was OK at them. My girlfriend has just got into this "candy crush thing" and it goes right over my head!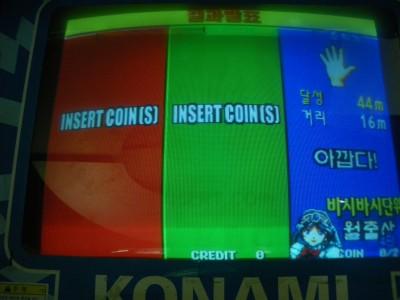 Playing Bishi Bashi in Seoul, South Korea.
South Korea is actually a country where you might not expect to find many casinos (hell I even found one in North Korea!). Actually there are several located in South Korea too, yet bizarrely some of these places do not allow locals to participate in gambling or even enter the casino as a customer. Apparently there's only one casino in the country for locals which is the Kangwon Casino. Many tourists find this to be a top casino as they like experiencing the local culture while gambling. There are almost 1,000 slot machine games and 100 gaming tablets!! Expect to find typical casino games like those at Lucky Nugget casino such as roulette, baccarat and blackjack. Big wheel games are also found here with which some people may not be too familiar with. They are somewhat like roulette wheels where players bet on the results of each spin.
While I'm not a big gambler, I'm planning to get my own back on my mate Neil this year with a few lads bets – yes I have travel plans to head back to London at some point mate. Will keep you all posted – here's a video from Bishi Bashi in Seoul:
Original article: Losing to my Mate at "Bishi Bashi" in Seoul, South Korea
©2014 Don't Stop Living. All Rights Reserved.