Los Cabos is a destination recognized worldwide for its beautiful landscapes and views whose charm and magic grows by leaps and bounds as time goes by.
Perhaps one of its most notable particularities is the fact that it offers travelers a kaleidoscope of beautiful desert and tropical landscapes, so different from each other and yet surrounded by an exuberant natural beauty.
Impressive rocks, beaches and trails for zip-lining, hiking, climbing, rappelling, ATV and mountain biking, among others.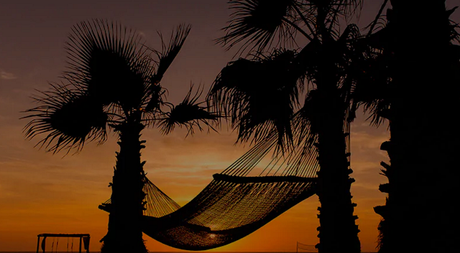 Los Cabos, a destination recognized worldwide for its beautiful scenery.
A wide range of lodging options such as the hotel in Todos Santos, award-winning beaches with a pleasant climate, beach club in Cabo San Lucas and first-class cuisine make this wonderful place, whether for those who have visited or for those who have not yet done so, a place where surprises never end.
Rediscovering this natural paradise is an activity that should be on the agenda of any lover of travel and experiences anywhere in the world.
You just have to let your imagination wander and let yourself be surprised again and again by all that Los Cabos has to offer and live an unforgettable vacation.
Los Cabos is a favorite among travelers and has been awarded by Travellers' Choice for the second year in a row as the best "trend-setting destination".
But the relaxation and fun don't begin and end at the beautiful beaches.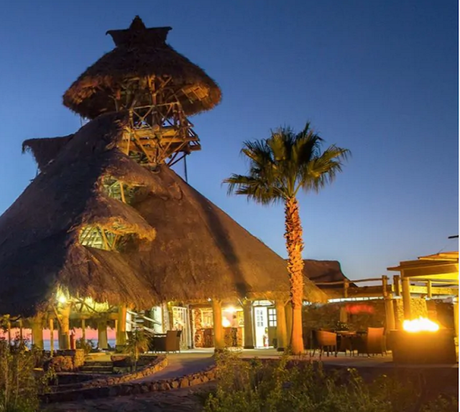 A wide range of lodging options.

If you like golf you can practice it in more than fifteen golf courses, designed by world golf star like the Australian Greg Norman. Sand bunkers covered with synthetic grass to stabilize the surface around the green give an idea of the quality of the golf courses.
Another must-see are the impressive sandfalls, more than 50 years old, a subjugating and spectacular underwater spectacle discovered in 1959 by researcher Francis Shepard and made known by the famous French marine explorer Jacques-Yves Cousteau, which are located within the Cabo San Lucas Flora and Fauna Protection Area with a large amount of marine biodiversity.
Recreational activities for all tastes.
Other activities you can enjoy in this magnificent natural scenery are:
A thriving artistic and cultural scene that mixes endemic traditions with international influences, becoming a center of music, art and culture.
Bungee jumping from the Wild Canyon just 30 minutes from Cabo San Lucas in places where safe jumping points have been established at 100 meters above sea level.
Horseback or camel rides relating the old far west and desert environment with the horses and camels offered by some tour operators that will give you a tour aboard these beautiful animals in a Safari environment.
Hiking, one of the favorite activities in the area, as there are several trails close to the native flora and fauna, from Rancho Cacachilas to the Estero de San Jose del Cabo, for the hiker to experience the natural beauty of the place.
Mountain biking for all levels, no matter if you are a beginner or an experienced biker, here you will find trails for all types of adventures, from worn trails along the mountainside, to routes along the beach with views of the surrounding mountains.
Ziplining, Rappel, ATV and off-road, Camping and Glambing and so many more activities.
A natural paradise in the Sea of Cortés.
Los Cabos is a paradise where the Sea of Cortez meets the Pacific Ocean, and where you can find an activity for every taste: fishing, golf, diving, snorkeling, kayaking, horseback riding, luxury resorts and spas, plus multiple options for partying and dancing until dawn.