This recent lipstick launch from L'oreal is making waves in the beauty circle as one of the best lipsticks from a drugstore brand.
I am always on the hunt for a perfect orange lipstick shade and chanced upon to lay my hands on one of the shades from this range.
Here is my review on L'oreal Infallible Le Rouge Lipstick in Always Apricot.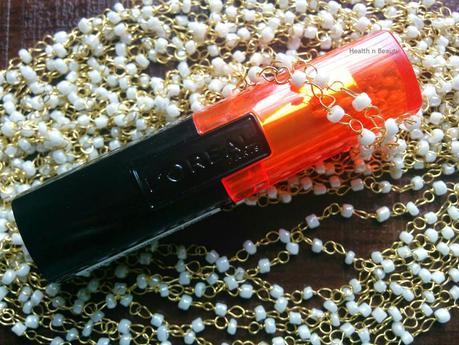 Price: INR 999 for 2.5 g
Packaging:
The packaging is adorable with the black bottom and a colored lid matching the shade of the lipstick bullet. Its sleek and non-messy to carry as the lid clicks with the bottom when closed.
Texture:
The lipstick is creamy and glides on the lips easily. It is not moisturizing on the lips at the same time not drying as well.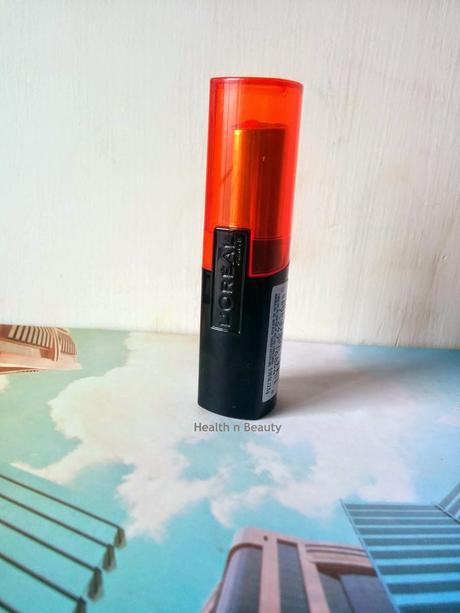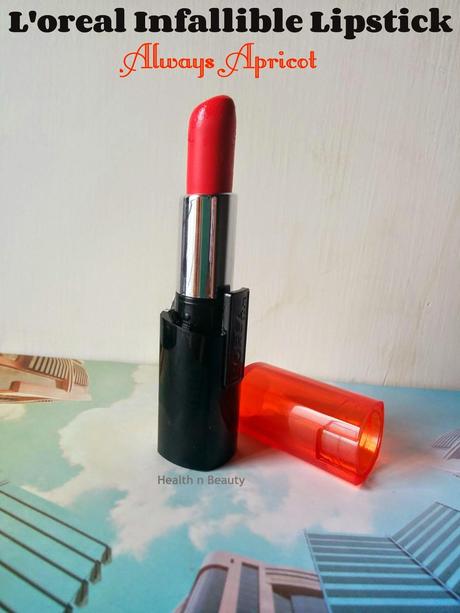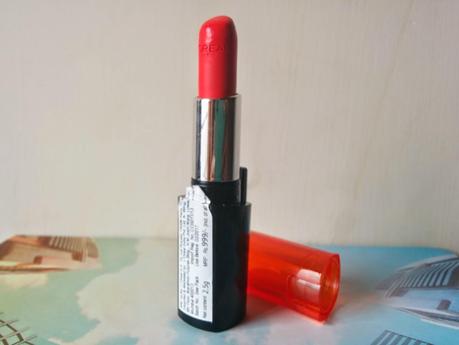 Pigmentation:
The pigmentation of all the Le Rouge lipsticks is amazing. Just one swipe delivers a power-packed shade (though I usuall go through 2 rounds of it on my lips).
The shade is a bright and chirpy orange with yellow undertones. Best suited for fair skin tones!
On medium, tanned or dusky skinned beauties - it might tend to show up a little neonish. But if you match it with optimal makeup, clothing and accessories, one should be able to pull it off.
I have a medium Indian complexion that is tanned too and as said this shade suits me when I go for a simple eye makeup (black kohl that is) and match it with an outfit that has neonish colors, I really like it!
It would brighten up the skin tone well but if you already got yellow undertones, it might bring it out more.
I tried wearing this as a lip tint - jus one swipe - dab - another swipe - dab... and I love it that way!
Staying power:
The staying power of this lipstick is amazing for a drugstore brand. Lasts easily upto 6 hrs. on me with light meals/drinks. With a full finger meal/oily food stuff - it leaves a soft orange tint evenly.
This lipstick tends to fill in the lip lines as it leaves a tint - that is probably the con I have for this!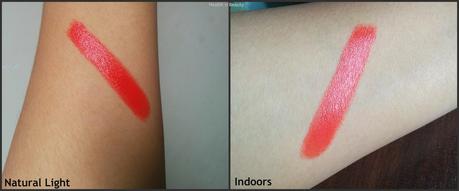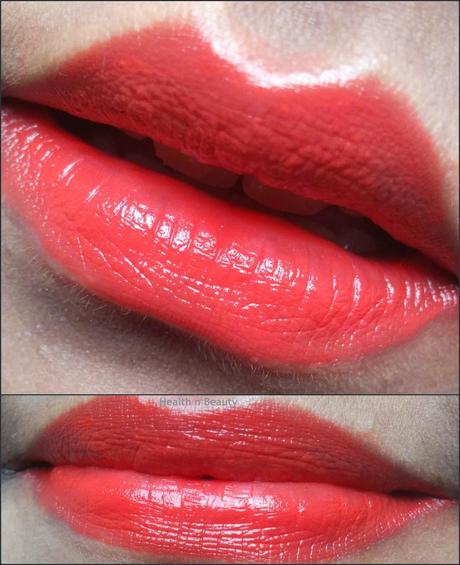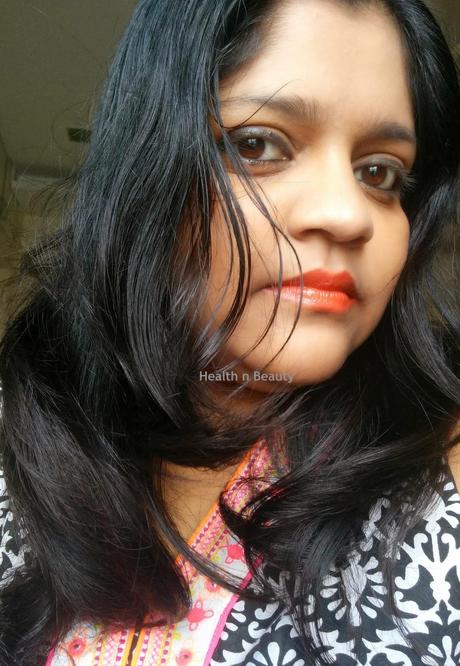 Final Thoughts:
Loreal Infallible Le Rouge Lipsticks definitely deliver on quality - packaging, pigmentation, texture, range of shades, etc.
Shade "Always Apricot" is best suited to fair skin tones. Medium-dusky skintones need to give this a try on their lips to see if it looks neonish on them or not since the shade could differ a lot based on the skin's undertones.
As a lip tint, any one can pull it off with elan.. You don't need a Benefit Cha-Cha tint anymore :P
I am eyeing the shade "Charismatic Coral" from this range and looking forward to pick it soon :D
Have you tried "Always Apricot" shade? What shade is your favorite from the new Loreal Infallible Le Rouge Lipsticks?