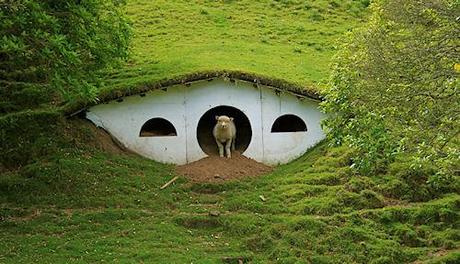 image credit
When Peter Jackson spotted the Alexander Farm during an aerial search of the North Island in Matamata in New Zealand for the best possible locations to film 'The Lord of The Rings' trilogy, he immediately thought it was perfect for Hobbiton, the village where the Hobbits live.
Today, only 17 of those
hobbit houses
remain and they have been taken over by sheep. In 2011, the set was completely rebuilt for the feature films 'The Hobbit' and now remain as permanent exhibit and tourist attraction for fans.
The Presurfer