It's been a tough couple of weeks for Americans: a terrorist bombing in Boston, and a tragic fire in West, Texas.
Both incidents showed us what real heroism looks like.
I hope this illustration doesn't seem trite or disrespectful. I believe humor helps us cope.
It also helps us say things that aren't easy to express.

My thanks to the police, firefighters, first responders, and ordinary citizens of Boston and West, Texas who showed the rest of us the human spirit at its finest.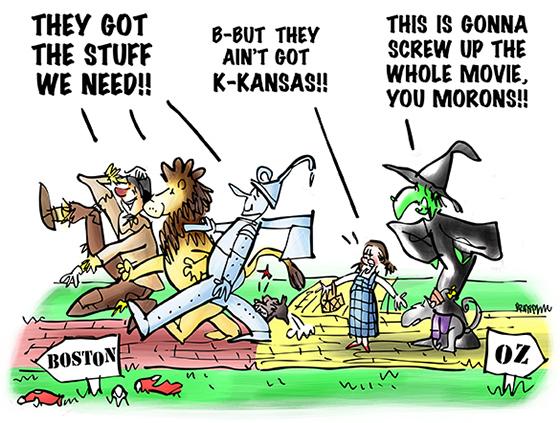 Have you ever seen a local community come together in response to a tragedy?
Ever thanked a policeman, fireman, or emergency squad person just for being there?
Hope you'll leave a comment.

If you enjoyed this post and would like to let me know, click the Like button below.
If you'd like to share this post with others, click Tweet or Facebook or one of the other Share buttons.