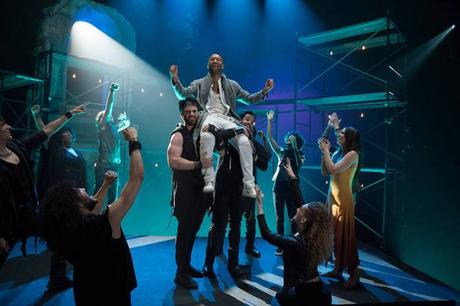 The groundbreaking rock opera, Jesus Christ Superstar Live, starring John Legend as Jesus is airing Easter Sunday on NBC, ahead of the presentation we have some amazing pics from the set to look at.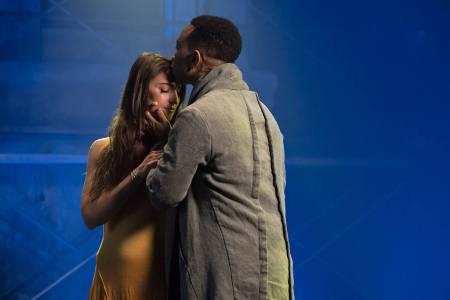 Pic Source: NBC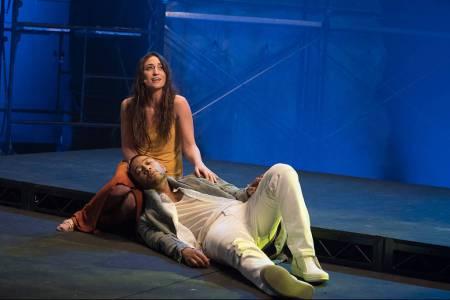 The three hour live event features John Legend as Jesus, and actress/singer/songwriter and author,  Sara Bareilles as Mary Magdalene, and in a new clip Bareilles sings 'Everything is Alright'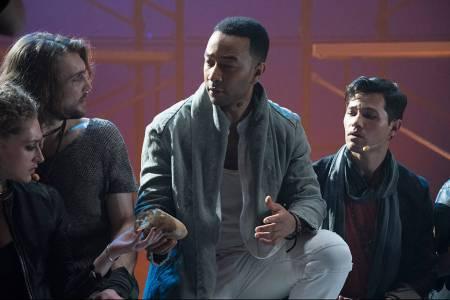 Pic Source: NBC
The above scene from Jesus Christ Superstar Live is called  A Taste of 'The Last Supper' check out the video clip of John Legend singing during this scene below.
Tony Award nominated actor, Brandon Victor Dixon stars as Judas in the live concert.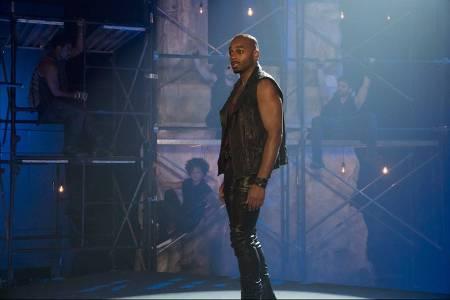 From executive producers Andrew Lloyd Webber, Tim Rice, Marc Platt, Craig Zadan and Neil Meron and set during the final week of Jesus' life, the story is told from the perspective of infamous betrayer Judas Iscariot. As more and more followers flock to Jesus, Judas grows concerned that Jesus is becoming arrogant and losing sight of his principles. So when Jesus attacks the money changers in a temple, Judas finally turns on his teacher, setting both on a path to tragedy.