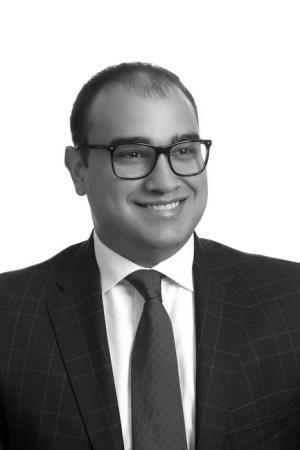 An accomplished management consultant with over 8 years of experience in developing strategies and helping organizations to achieve their goals. Every now and then I come across an observation, or go through a personal experience that encourages me to write small articles that tackle topics from different perspectives. Those articles usually offer a combination of business analysis, social observations, as well as the occasional unpopular personal opinions and philosophical monologues.
In this article, I will open up my heart and explain my relationship with watches, Longines, aviation and my father. The title of the article is not to be misunderstood as a fault on Longines as an organization, but in a way, the pedestal I had put Longines on has gone, and my romantic relationship with this brand has ceased to exist.
My father, who passed away when I was just 10 years old, meant, and still means the world to me. I know him only through the very few blurry memories, the photographs and home videos, and the numerous stories about him from friends and family that portray him as someone kind, funny, cultured, educated, sophisticated, handsome, loyal, generous and whose company and companionship was desired by everyone, surrounded by his childhood friends throughout his life until they stood beside him on his death bed, my father was absolutely loved.
Over and above, my father was a pilot, a profession admired and idolized in the social circles at the time, and to make the story even more romantic, he met my mother -who was a flight attendant- on a trip to New York, and a few months later they got married.
I have a picture of my father hanging on the wall at my home, in it, he has the brightest and warmest smile, he is also loosely holding a tea cup in one hand, and wearing his treasured Longines 994 in the other, a customized watch with the royal crown on its dial, a gift to my father from the late King Hussain of Jordan. To us, this represented the highest Medal of Honor.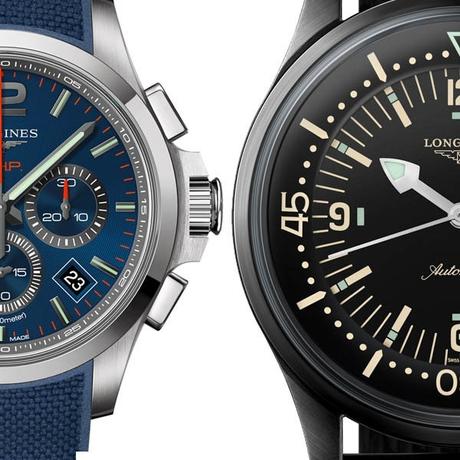 As a kid, I did not understand the importance of the treasure I had kept inside the green box, with a golden royal crown stitched on it, hidden in the drawer with the rest of his very personal belongings. But as I grew up and matured, I saw this watch as an opportunity for me to get to know my father better. Every time I put the watch on my wrist, I get all those romantic and sentimental feelings about my father, every time I look at it, I think that my father must have worn it once in a similar situation and looked at the watch the way I was. Every time I wore the watch, I felt like superman, I felt closer to my father. The watch, still beating, was for me a continuation of my father's life in our world, it was his legacy and I had to live up to it and earn the honor of wearing it.
And for some reason, I associated Longines as a brand in that relationship between me and my father; in that journey it was the three of us. I had love towards that brand for giving me this living memory, and I naively thought that Longines would actually share the same feeling and close relationship. Accordingly, I personally became a customer of Longines (as soon as I could afford it), buying a couple of Longines watches, in continuation and honoring of that relationship.
One day, I noticed that the time on my father's watch was off, and the crown was loose, it obviously needed a good old fashioned service. I took it to the official agent and service center in my city, which turned out to be very disappointing, the servicing was a total failure although it cost me heftily. I returned it to the same place after some time, with a second attempt to revive the watch, and again I faced a very expensive disappointment.
By then, it was time for me to service one of the Longines watches that I bought, a master collection heritage retrograde. But after the horrible experience I had with the agent in my city I was in no way going to submit my watch and my father's watch to them again. So I wrote to Longines, I wrote a heartfelt message to them, explaining the immense sentimental value of my father's watch, and my desire to deal with them in Switzerland directly so that I can avoid the agent in Jordan entirely and avoid putting those watches at risk.
And I naively thought that I would receive a pleasant and warm response from Longines, because in the back of my mind I thought that the relationship and feelings were mutual. I was hoping for a thank you for your loyalty, thank your father for passing on the loyalty and the fascination with horology to the next generation, we are happy to hear that we are so dear to you, I was hoping for some sort of special response, to make me feel special, in accordance to the special relationship that we have together.
Instead, I received a "smart" automated reply that recommended to deal with the agent in Jordan directly, with their phone numbers, email addresses, and physical address, as if I didn't know all that already.
That moment was horrible, it felt like I was running towards a good old friend with my arms wide open only to be met with a cold reaction from a stranger. And this is how that romantic relationship that brought me with Longines ended, and with it ended the motive behind my loyalty towards it, and my desire to pass down my own Longines to my children.
A watch -especially a mechanical watch because of its perpetual nature- is more of a time capsule, it collects and locks-in all the memories, the laughter, joy and beautiful moments of life, from generation to generation the watch is passed on for each custodian to view the memories of his predecessor, and collect his own memories for his successor.
I hope that watchmakers actually understand this relationship, rather than use it as a soulless marketing gimmick. Watchmakers should demonstrate this understanding in appreciation, in thank you letters, in sentimental gestures. Keep the love, keep the passion, and keep the memories alive, as I will keep my father's.
In loving memory of my father.
Yours loyally,
Tareq Habjouqa
P.S. We want to hear from you! What do you think of this post? Share your feedback, questions or thoughts in the comments below! For more articles on style, fashion tips and cultural insights, you can subscribe to Attire Club via e-mail or follow us on Facebook, Twitter or Instagram!