He had been heralded as a conservation icon but on Sunday 25 June 2012 Lonesome George, the last Pinta giant tortoise, died in his corral at the Tortoise Center in the Galapagos National Park. The subspecies is now considered extinct.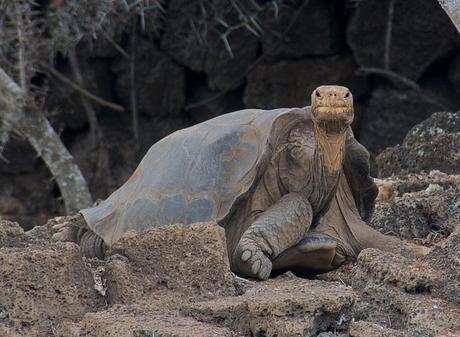 Image courtesy of A. Davey
George's body was found by his caretaker of over 40 years, Fausto Llerena, early Sunday morning and is now being preserved to find a cause of death. George, who was estimated to be roughly 100 years old, was classified as a young adult of his species as giant tortoises have been known to live for over 200 years.
A statement issued by Director of the park, Edwin Naula, said 'This morning the park ranger in charge of looking after the tortoises found Lonesome George, his body was motionless. His life cycle came to an end.'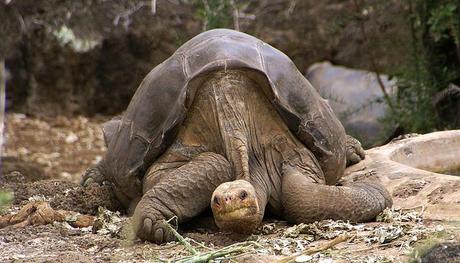 Image courtesy of putneymark
Nicknamed 'Lonesome' due to being the last living specimen of his kind, there were many efforts to have George procreate with similar subspecies. Unfortunately these efforts were unsuccessful with the female eggs produced after a 15 year stint with George being found to be infertile. George was placed with another two females last year who he continued to live with until his death.
Initially found on La Pinta, one of the smallest islands in the Galapagos, George was transferred to the main park in 1972. His subspecies was subsequently declared functionally extinct as George was now in captivity. In his new home George attracted in excess of 180,000 visitors a year to the center and became a symbol of the Galapagos Islands.
George also became a potent symbol of the declining number of giant tortoises in the Galapagos after extreme hunting by sailors and fishermen for their meet ravaged numbers.  A further problem was caused by the introduction of goats from the mainland that ate away at the tortoises' natural habitat. George's sad story inspired a recovery program run by the park in collaboration with the Charles Darwin Foundation which helped increase the overall population of giant tortoises from 3,000 in 1974 to 20,000 today.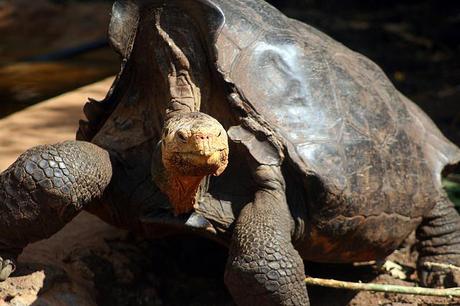 Image courtesy of Brian Warshawsky
The Pinta species was previously recorded by Charles Darwin who visited the islands in 1835 when formulating his world-changing Theory of Evolution by Natural Selection. Darwin saw that the different tortoises on each of the islands had obviously descended from a common stock of tortoise which was now extinct on the mainland and created varying subspecies.
George's legacy continues as the park plans to hold a conference concerning tortoise population numbers following the Pinta species extinction. The park stated, 'This July, the Galapagos National Park Service is convening an international workshop to focus on management strategies for the restoration of tortoise populations during the next ten years. The workshop will be held in honor of Lonesome George.'
By Maria Sowter
Photo Credit: Tim Kelley, via Flickr