Daily Constitutional Editor Adam writes…
Every year on The Daily Constitutional, as the high season for visitors to London hots up, I spend August sharing a few archive posts. This year I'm reposting recommendations from our If You Do One Other Thing In London slot (a regular feature of our Saturday London Spy posts) and updated posts from the Best Museums In London series, in which the London Walks guides shared their best London museum tips. 

If theres' a London Walks tour starting or ending nearby I'll add the details at the bottom of each post. I hope you find these posts helpful over the course of the summer.

Keep in touch - I'm not going into hiding! - I'll be posting throughout August and, of course, I'll see many of you "out there" on London Walks tours. All of our regular features – and some new ones, too – will return in September.

A.S-G London, August 2016
The Royal London Hospital Museum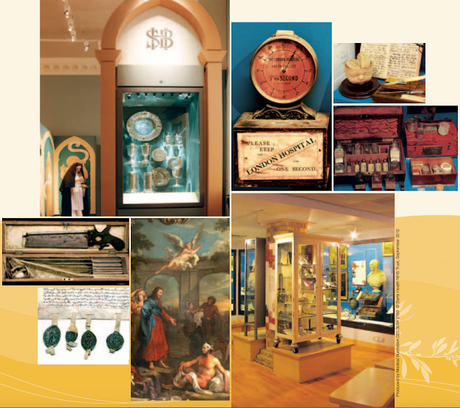 How's this for a cast list? The Elephant Man, Edith Cavell, Jack the Ripper, Frederick Treves and Doctor Barnardo.


And that's just the tip of the iceberg at the Royal London Hospital Museum in East London.


Admission to the museum is free but donations are most welcome.




The Royal London Hospital Museum

St. Philip's Church

Newark Street

London E1 2AA

Tel. 020 7377 7608

The museum's website is HERE.




Opening Hours

Tuesday-Friday 10:00-16:30

Closed public holidays



The museum is very handy for the Old Jewish Quarter tour with London Walks. Full infor on that walk here: http://www.walks.com/London_Walks_Home/Fridays_Walks


A London Walk costs £10 – £8 concession. 




Accompanied kids under 15 go FREE.




To join a London Walk, simply meet your guide at the designated tube station at the appointed time. Details of all London Walks can be found at

www.walks.com

.