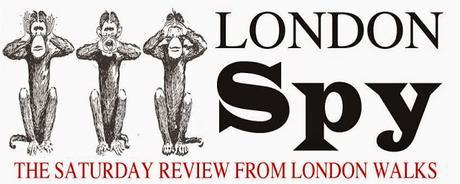 It's our weekly London roundup starting with a few headlines that caught the eye in London this week, click the links for the full stories…
TRANSPORT: Taxi Drivers In Further Protests Against TFL – Evening Standard
DINING: Food Hygiene Best In South London! – Time Out
ELECTION 2015: Labour Promises Set In Stone Left In South London Garage – The Guardian
ELECTION 2015: North London Coffee Shop Charges Tory Votes 10% Extra – ITV
MONEY: Soho Heiress (23) Richer Than the Queen – Daily Mail
LONDONERS: Romance Is Alive & Well And Living In Enfield Since 1994 – North London Newspapers
ANTIPODEAN LONDON: The Church is Closing! – New Zealand Herald
TRAVEL: London City Airport Among World's "Most Scenic" – AOL
LONDON CAMPAIGNS: Free Travel For Students In London - Time Out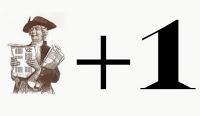 If You Do One OTHER Thing In London…


Our weekly slot in which we point you in the direction of other happenings and events in our great city. A new exhibition, a gig, a museum, a pop-up-shop – the best of London within a few minutes of a

London Walks

walking tour.


Last week we urged you to Save Norton Folgate – join the campaign here: 

www.facebook.com/savenortonfolgate


This week, with closure of one of Soho's last remaining great record shops, we're pointing you in the direction of Save Soho… www.savesoho.com



Save Soho is dedicated to raising awareness of Soho's great artistic and bohemian legacy. Save Soho lobbies government, organises events and petitions and enlists the help of the great and good of the arts world – but they need our help too. 
Please help – you can sign up for the free newsletter at www.savesoho.com to keep up with the issues affecting this famous corner of London. The essential character of Soho – its very Soho-ness – is under threat from high rents and upscale hotel developments. Save Soho is doing a great job making a lot of noise about it. Add your voice.
Here's the founder of Save Soho explaining a bit about what the campaign is all about…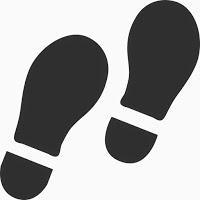 Walking & Footwear News
This week we read about the app Trace, which allows you to draw a picture on a map to send to a loved one – the picture is unlocked when the recipient of the picture walks the route. Creating a work of art AND going for a walk. We like it…

Catch up with the story in the Daily Mirror. 
Gay pedestrian lights in Vienna. What? Straight people aren't allowed to cross?! No, silly, it's the lights that are gay, not the pedestrians…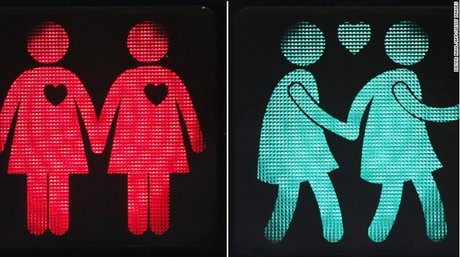 Pedestrians waiting to cross the road in the Austrian capital of Vienna will now be greeted by an unusual sight.
Ahead of the upcoming Eurovision Song Contest in Vienna, nearly 50 "walk" lights have been adapted with new symbols showing couples -- some of them same-sex.
Instead of a single figure walking or not walking, the lights will show two women, two men or a heterosexual couple hand in hand, with little hearts lighting up between them.

Thanks to CNN for the story.
Seen In London This Week
We've always loved this inscription on the Royal London Hospital School of Medicine & Dentistry…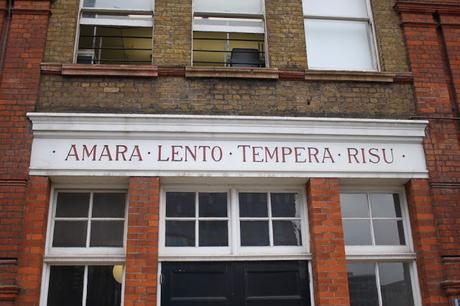 … trans. Temper the bitter things in life with a smile. Or, as Monty Python would have it, always look on the bright side of life. There's an Ear Worm for you. You won't be able to get that song out of your head all day.
Heard In London This Week
It's the NEW London Walks Podcast! Literary London Part 2.
Andy looks at the London of the Shardlake novels and Adam goes up the Charing Cross Road in search of bookshops.
Thanks for reading! London Spy will return next week.

A London Walk costs £10 – £8 concession. To join a London Walk, simply meet your guide at the designated tube station at the appointed time. Details of all London Walks can be found at

www.walks.com

.