It's our weekly London roundup starting with a few headlines that caught the eye in London over the last week or so, click the links for the full stories…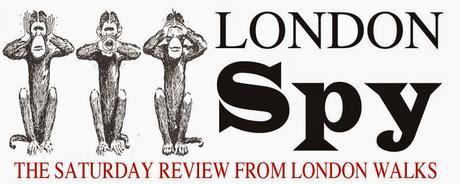 Compiled & Edited by Adam Scott-Goulding
SADIQ'S FIRST WEEK:
New Mayor's Emissions Target
The new mayor of London Sadiq Khan has made his first major policy announcement, unveiling plans to substantially increase the size of London's clean air charging zone to tackle the capital's illegal air pollution levels.
The Ultra Low Emissions Zone (ULEZ) - which could also now come into force earlier than planned - will require drivers of the 2.5m oldest and dirtiest vehicles to pay a charge. Owners of cars that fail to meet the standards will pay a £12.50 charge, separate to the congestion charge.
The scheme is intended to act as an incentive to drivers to use cleaner vehicles or alternative transport to reduce the levels of nitrogen dioxide, a toxic gas produced by diesel vehicles.
Full story in
The Guardian
SADIQ'S FIRST WEEK:
New Mayor to Review Tube Ticket Office Closures
London transport bosses will start a review of Tube station ticket office closures within the first three months of Sadiq Khan's mayoralty.
Transport for London (TfL) will also begin consultations into air quality and making a pedestrian-only zone in Oxford Street in central London.
Other 100-day milestones - agreed by TfL - are the launch of a safer trucks programme and the completion of 12 junction upgrades to improve safety for cyclists.
Full Story:
BBC London
NORTON FOLGATE:
The Fight Continues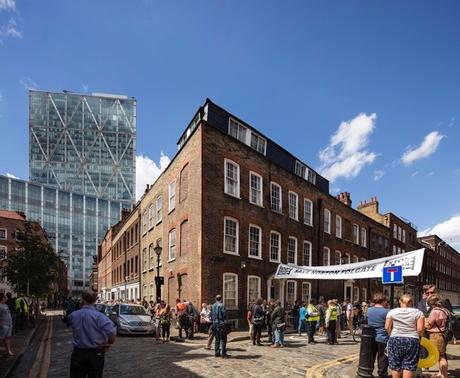 At a meeting on Tuesday night, the Spitalfields Trust decided to go to the Court of Appeal to challenge the verdict delivered by Justice Gilbart on Monday in favour of the Mayor of London and against the Trust in their campaign to prevent British Land destroying Norton Folgate.
There is a consensus that the Judge's confirmation of the mishandling of the Mayor's call-in of the Norton Folgate planning application cannot be squared with his conclusion that the Mayor's decision to approve the development is legitimate. What kind of justice is it to confirm that powerful people can break the rules and get away with it? You have to ask yourself at which point such mishandling becomes abuse of power.
Full story at Spitalfields Life
spitalfieldslife.com
In Brief
LEISURE:
Olympic Size Lido for Peckham?
– Londonist
LONDON MUSIC: Grime – A Beginner's Guide – Evening Standard
LOCAL LONDON: Hackney in Focus – The Irish Times
ART:
Tate Modern Extension
– New Yorker
The Best of the Daily Constitutional This Week…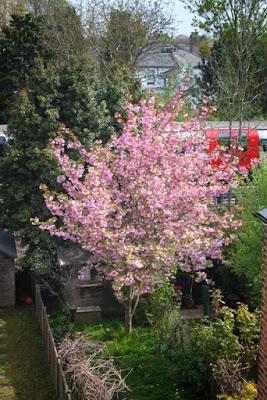 The s
pringtime view from The Daily Constitutional's office window
…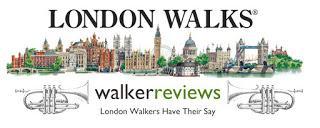 An excellent
London Walks review from Dale Jennings
– Thanks Dale!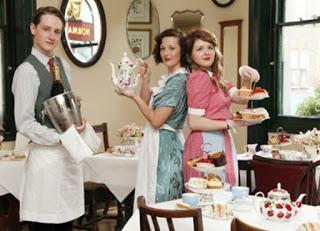 On Wednesday we blogged about Soho'sSecret Tea Room
Also this week, we paid tribute to the Boleyn Ground on West Ham's last night…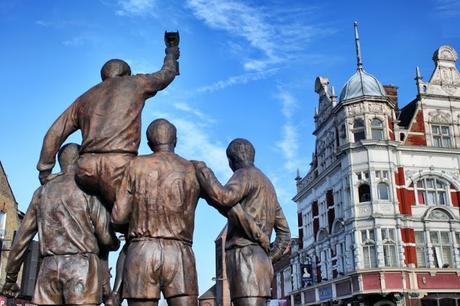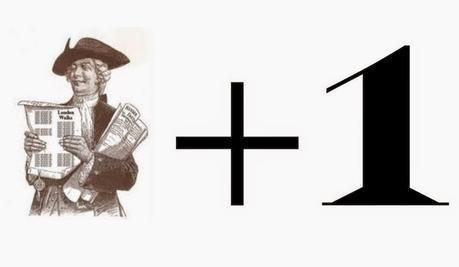 If You Do One OTHER Thing In London…
Our weekly slot in which we point you in the direction of other happenings and events in our great city. A new exhibition, a gig, a museum, a pop-up-shop – the best of London within a few minutes of a
London Walks
walking tour.
A second
Daily Constitutional
outing for this wonderful exhibition…
Harriet Connides Exhibition at the Phoenix Cinema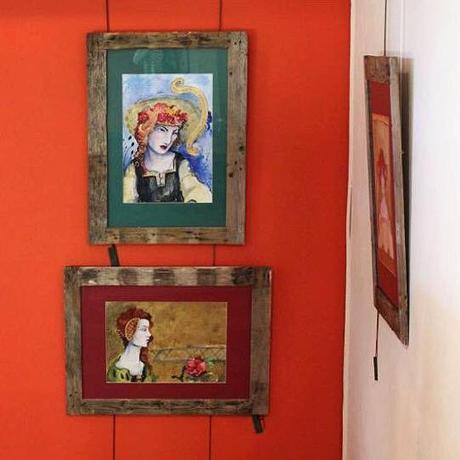 This month's gallery exhibition at the Phoenix Cinema, East Finchley is from artist Harriet Connides. Harriet is a painter and jewelry maker who takes inspiration from Art Nouveau motifs and particularly enjoys painting women. You can see her beautifully executed exhibition throughout May.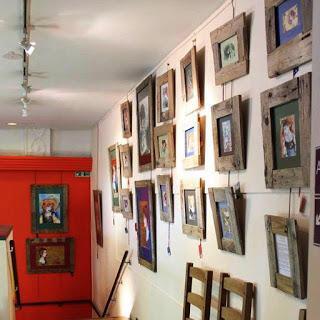 Find The Phoenix (nearest tube East Finchley) here…
Visit Harriet's website here: www.harrietconnides.com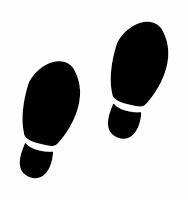 Walking & Footwear News
Smart Shoes? 
Now you can be guided by smart shoes…
A pair of "smart shoes" that vibrate to tell you when you need to turn left or right is the latest concept from low-cost airline easyJet .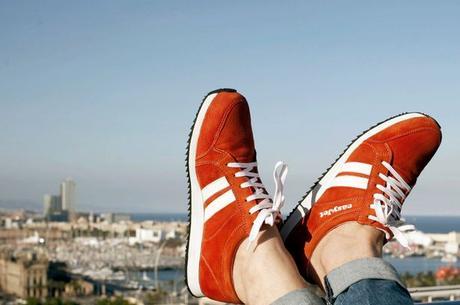 The prototypes, which easyJet calls "sneakairs", were unveiled on May 13 and use Bluetooth to connect to a smartphone app and, by extension, GPS.
Tiny sensors inside the shoes vibrate when it's time to change direction - helping to guide you to your destination.
Full story in
The Daily Mirror
.
Seen in London This Week…
The Tweed Run! As David says, "Only in London"…
Live from Kensington, The Tweed Run. Herewith two of thousands. Only in London. pic.twitter.com/76UV0cn6gZ — London Walks (@londonwalks) May 14, 2016
Heard In London
From a "free"tour guide: "
When a man is tired of life he is tired of London.
"
Hmmm. She might like to Wikipedia that one again, methinks.
A Final Thought
Now that Johnson is gone, do we stop calling them
Boris Bikes
? How about
Sadiq Cycles
instead?
A London Walk costs £10 – £8 concession. To join a London Walk, simply meet your guide at the designated tube station at the appointed time. Details of all London Walks can be found at
www.walks.com
.