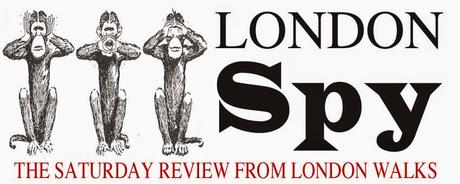 It's our weekly London roundup starting with a few headlines that caught the eye in London over the last week or so, click the links for the full stories…
REFUGEE CRISIS: Soho Pub Raises £13,000 – West End Extra
RUGBY WORLD CUP 2015: All Blacks At the Tower of London – Stuff NZ
POLITICS: Labour Selects London Bus Driver's Son As London Mayor Candidate – The Guardian
MUSIC: The Libertines Are Back…Then Not Back – Digital Spy
FOOD: The American Deep South in London – Evening Standard
SHOPPING: Class War In the Supermarket – The Independent
EXHIBITIONS: London After Dark at the Transport Museum – Daily Telegraph
THEATRE: Brokeback Mountain to Open In London - Official London Theatre
TRANSPORT: Circle Line To Be Replaced by Travelator? – Architectural Digest
FOOD: London For Chocolate Lovers – National Post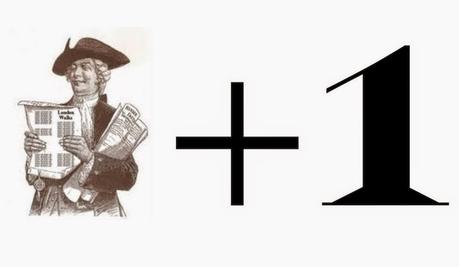 If You Do One OTHER Thing In London…


Our weekly slot in which we point you in the direction of other happenings and events in our great city. A new exhibition, a gig, a museum, a pop-up-shop – the best of London within a few minutes of a

London Walks

walking tour.


Last weekend your correspondent hired a bike and cycled the Queen Elizabeth Olympic Park in London's East End – it's the perfect compliment to the London Walks Olympic Park tour (which meets at West Ham tube on Saturdays at 10.45a.m).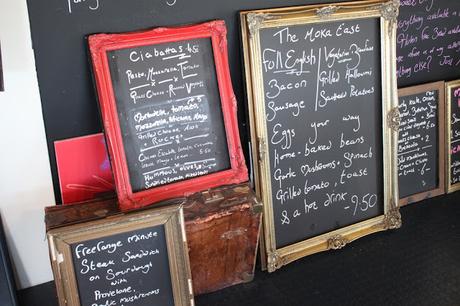 Amid all the modernity and clean lines of the modern architecture on display I was delighted to find the higgledy-piggledy charms of the View Tube, a great community cafe and venue where David and the staff gave our party the warmest of East End welcomes.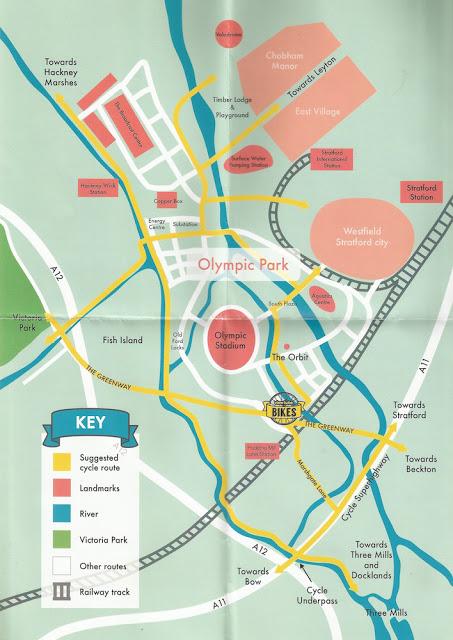 The bike hire facility at View Tube is very reasonably priced and there are special rates for families. The food and drink on offer is a delight – hearty and quirky in equal measure.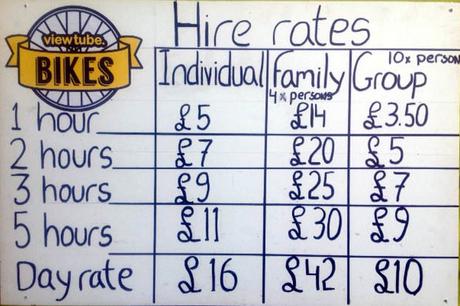 The Sausage & Egg Panini sums it up: trad with a twist and the perfect reward after a couple of hours on the bike.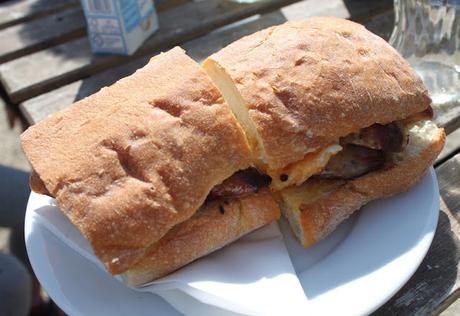 The eccentric decor, the guitars lying around for patrons to have a strum, board games and art on the walls all conspire to make this place a London treasure. Great view of the Olympic Park, too, and a damned fine cup o' coffee.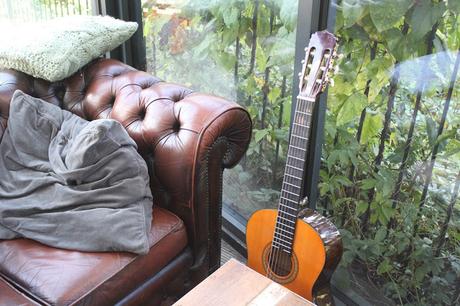 View Tube is my new favorite place in London.
Thanks to David and everyone who welcomed us!
 Full info here: www.theviewtube.co.uk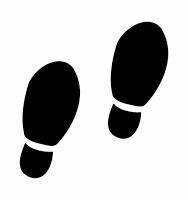 Walking & Footwear News
Here comes the science…
Ever waited for a bus rather than take the short walk to work? Headed for the escalator instead of the stairs? Humans clearly harbor a deep love of lethargy – and now we know how far people will go to expend less energy. We will change our walking style on the fly when our normal gait becomes even a little more difficult. The finding could have implications for the rehabilitation offered to people with spinal injuries.
Jessica Selinger and her colleagues at Simon Fraser University in Burnaby, British Columbia, Canada, strapped volunteers into a lightweight robotic exoskeleton and put them on a treadmill. Initially, the team let the volunteers find their preferred walking rhythm – which turned out to be 1.8 steps per second, on average. Then the researchers switched on the exoskeleton, programming it to make it more difficult for the volunteers to walk at their preferred pace by preventing the knee from bending – and leg swinging – as freely. The exoskeleton didn't interfere with the human guinea pigs' ability to walk faster or slower than they preferred.
Within minutes the volunteers had found a walking style that the exoskeleton would allow without offering resistance. Remarkably, though, they did so despite the fact that the exoskeleton only ever offered minimal resistance. By using breathing masks to analyze the volunteers' metabolic activity, Selinger's team found that subjects would shift to an awkward new gait even if the energy saving was only 5 per cent.
Read the full story in New Scientist HERE. 
Pricey Shoes Going Fast…
Roger Bannister set a monumental record back in 1954 when he ran a mile in 3 minutes and 59.4 seconds in Oxford England.
Yesterday, that record netted him £266,500 from an anonymous buyer, according to Christie's auction house; or more specifically, it was the shoes he wore that once again carried him to success.
Read the full story in Forbes HERE. 
***
Seen in London This Week…
The New London Walks Film!

Read in London This Week I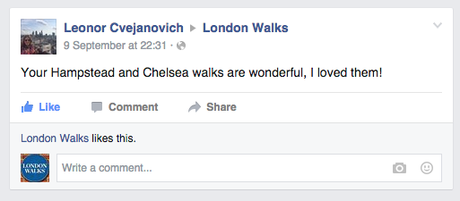 Thanks Leonor!
Read in London This Week II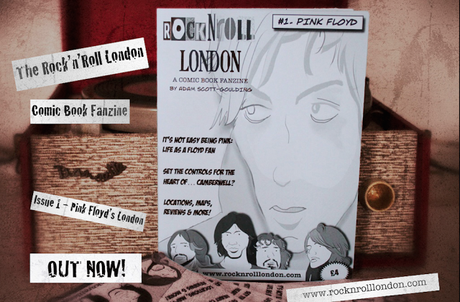 The Rock'n'Roll London Walk (Friday afternoons & Wednesday nights) is the only London Walk with its own dedicated comic book!  The Rock'n'Roll London Comic Book issue no.1 is still available (starring Pink Floyd) and issue 2 will be printed soon (starring The Who).
For issue 1 there's a FREE 6 page sample edition for download available HERE and the print version is available online HERE and you buy the full 20 page download version HERE.
Issue No.2 stars The Who and there's already a FREE 6 page download available HERE.
London Spy will return next Week


A London Walk costs £10 – £8 concession. To join a London Walk, simply meet your guide at the designated tube station at the appointed time. Details of all London Walks can be found at

www.walks.com

.