Saturday
we decided to do our own things as my parents wanted to attempt going to Wimbledon again (but sadly did not make it.)
Lots of the subways were shut down over the weekend
as London is preparing for the Olympics
. Also there was a protest Saturday and Sunday which caused lots of the buses to not be able to run. My family of 3 took a ride in our first black taxi. It was really cool! First, we went to the
Shakespeare Globe Theatre
and did the tour. Blue Rock is not much for tours and we are quickly realizing anything that requires standing or sitting for more than 2 minutes will require one of us to miss what ever it is we were wanting to see/hear. Then we went to the archaelogical excavation/recontruction of the
Rose Theatre
nearby. It was open for a free showing and we listened to a man speak about it for a while but Blue Rock started getting frustrated and we were getting hungry so we left before seeing the video. We ate at a cute and yummy French restaurant right next to
St. Paul's Cathedral
while TV crews, police, and protesters moved around outside. Then we went to
Harrods
. We had always heard of Harrods and were glad we finally made it. Everything was expensive and Blue Rock had fallen asleep on the way. We were supposed to meet my parents for dinner so they could watch Blue Rock while my husband and I went to dinner. That didn't happen. We were too tired once we go to Harrods to make it back across town. It was so crowded it took us almost 45 minutes to get to Harrods while it should have only taken about 10-15 minutes. We ate dinner at a pub across the street from Liverpool Train Station.  They had very good food that wasn't very expensive for London.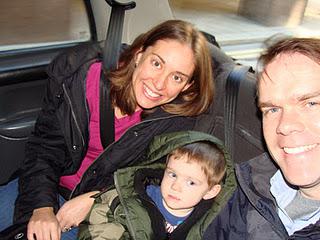 First Black Taxi Ride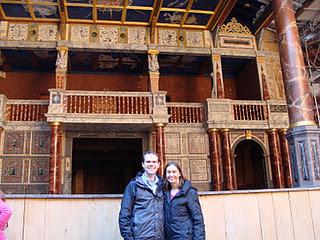 Shakespeare Globe Theatre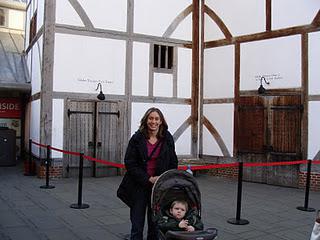 Outside the Shakespeare Globe Theatre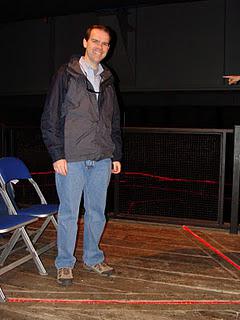 On stage at the Rose Theatre - it's a small stage!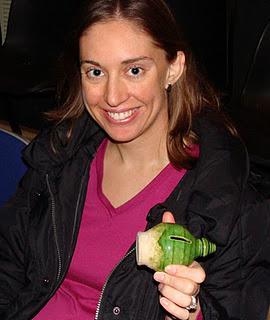 The first kind of piggy bank - it was started at the theatre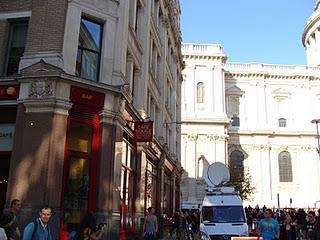 French restaurant we ate lunch at, protestors outside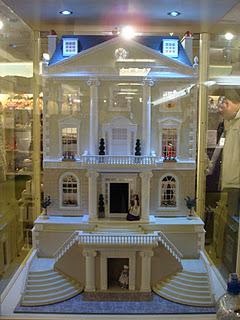 Awesome doll house at Harrods