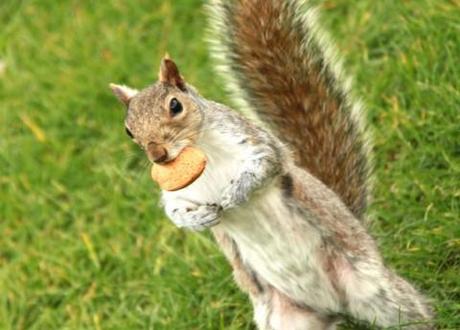 This squirrel's got a biscuit, not an Olympic Torch, but you get the idea.
Olympic dreams can come true, even if you're an animated squirrel.
In this animated spoof from Amaël Isnard and Leo Bridle at London's Beakus studio, London's synanthropic denizens – rats, squirrels, pigeons, and more – catch the Olympic spirit and carry the flame from a be-littered green space all the way to the Olympic Park. Inspiring.
More in Olympic video

Team GB sing 'Don't Stop Me Now'
Dubstep dressage
The one-man Olympics
The happiest Olympics worker