On Thursdays we round-up of our favorite London pubs on or near the routes of our London Walks. We'll be posting reviews, giving recommendations and directions and from time-to-time delving into the stories behind the pubs and pub names. As always, we want to hear your suggestions, too. Send your Best Pub In London suggestions to the usual address or leave a comment below.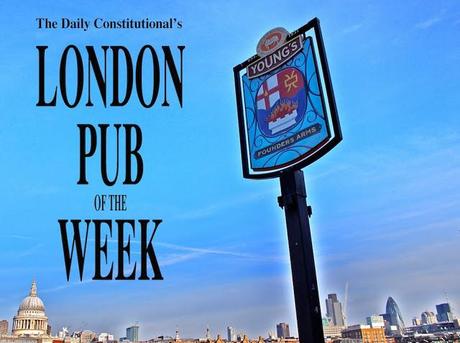 The Salisbury, 90 St Martin's Lane (Tube Leicester Sq)
As a general rule, beware the hostelries on the West End's main drags. Noisy, rude and ugly (the punters as well as the establishments) they are no places to relax after a hard day walking London. The Salisbury is the great exception.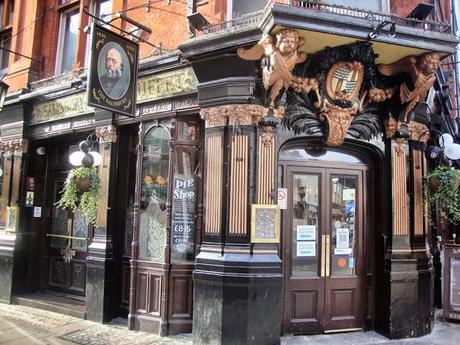 It's packed before showtime at the Coward Theatre next door, but when the theater crowd thins out, an atmospheric, perfectly preserved Victorian gin palace is left behind. The mahogany island bar is sectioned off at the far corner to create a snug little space – I'd recommend that you tipple in this area, or the big main bar as opposed to the poky, windowless back room. Big, ornate etched glass windows keep natural light at an acceptable minimum, with wall sconces and hanging lamps creating a perfect, slightly illicit atmosphere.
View Larger Map
A London Walk costs £9 – £7 concession. To join a London Walk, simply meet your guide at the designated tube station at the appointed time. Details of all London Walks can be found at
www.walks.com
.