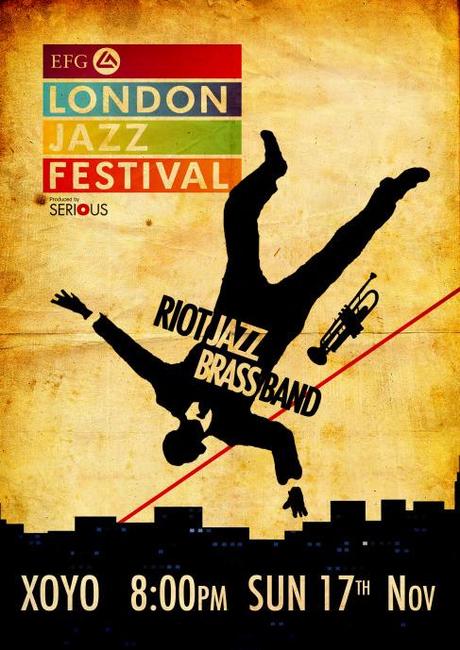 Summer drifts away. Single warm memories splash gently against the bank before joining the oceans of the pst.  In comes the cold wind! On rolls the darkness!
It is now and here – since forever began – that mankind has sought solace in beacons, bonfires, flares, fireworks and luminous green and pink polyester overalls to shield against the inevitability of the seasons. Away with the cold! Away with the darkness!
For in the words of Spike Milligan (and these are well worth remembering when it's just you and your duvet against the elements);
"Things that go 'bump' in the night
Should not really give one a fright.
It's the hole in each ear
That lets in the fear,
That, and the absence of light!"
Riot Jazz Brass Band is a beacon – a bonfire pulsating with life. Riot Jazz Brass Band bring the light.
And into the hole in each of your ears they will pour a feast of liquid wonder sex. And all will be well.
8:00pm, 17th Nov at XOYO
£15 Tickets via London Jazz Festival here: http://www.londonjazzfestival.org.uk/events/info/riot-jazz