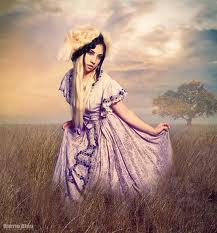 Get ready for London Fashion Week show via A LA MODE, coming near you via internet, hand held device or if you are lucky ... in person.  February  18th-19th , 2011 at the Charing Cross Hotel.   Lots of great designers including Berit New York, who will be showcasing her exciting, vintage-meets-futuristic designs.  Check our her vintage steam punkish fashion designs coupled with a space age futuristic twist.  It brings to my mind: Barbarella meets the 21st century with Anne of Green Gables.  And, I like it!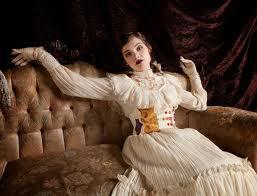 Brit Frady Williams' label Berit New York line debuted her "Retro Futurism" at London Fashion Week via A La Mode in September 2010. The crowds were introduced to her beautifully constructed and unique collection of  bright , rich, shiny and metallic fabrics, made with historical patterns and intricate detail. Her colors range from bright to neutral; from playful to charming; and totally fun. Her past shows have had models walking the catwalk in sleek city shorts, crop top bras and gorgeous dresses accessorized with 50's style sunglasses and retro style secretary hair.
Watch for her label.  It's sure to be seen and talked about as one of the new unique designers of our time.