London Fashion Week  - What to Wear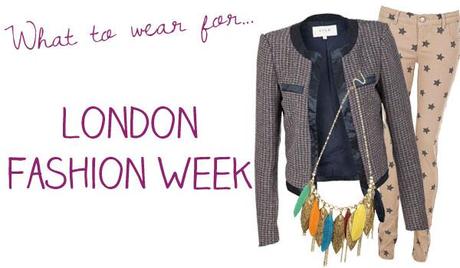 London Fashion Week kicks off today and I'll be there to take note of the trends, snap some street style and generally hang about wishing I was more stylish. Of course, I can't wait to spot famous faces on the front row (last season I sat opposite Kelis and Paloma Faith!) and I'm really excited to see what the designers have in store for Autumn/Winter, but at the moment all I can think about is… what am I going to wear?!
Deciding what to wear for London Fashion Week is a tricky business. With so many stylish people gathering together, the pressure to look fabulous is definitely on. Luckily for me, Republic have some gorgeous on-trend pieces that just HAVE to be in my Fashion Week wardrobe.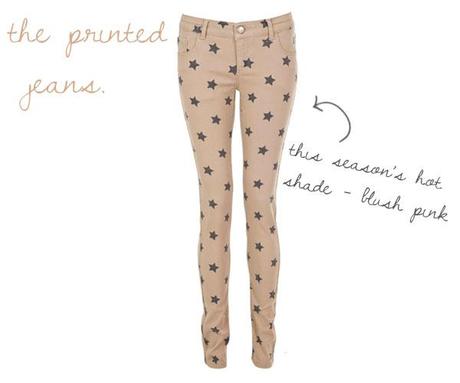 Soul Cal Deluxe Star Skinny Trousers
Fashion Week is all about standing out from the crowd and making a style statement – these star-spangled jeans are just the ticket! I love the soft blush pink (so hot right now) and the print gives a nod to this season's vintage Americana trend.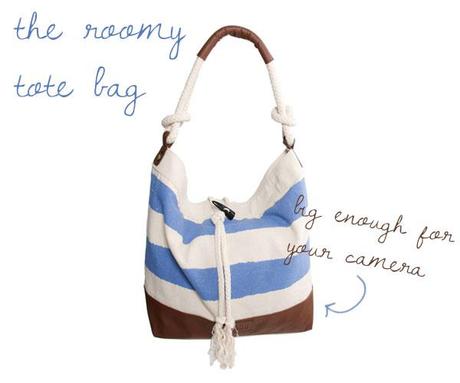 Soul Cal Deluxe Stripe Tote Bag
A roomy bag is absolutely essential at Fashion Week – I'll need my camera for capturing key looks, my iPad for taking notes, my schedule to keep me on time, a bottle of water, a spare pair of flats… the list is endless and a clutch just won't cut it!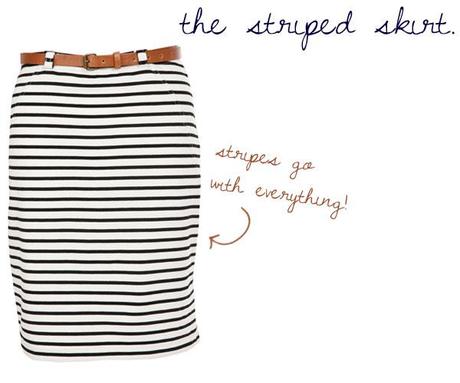 Vila Susina Skirt
My motto for a fashionable life – when in doubt, do stripes! I love this stripy, stretchy skirt because it's so easy to wear and will go with anything – perfect for the last day of Fashion Week when I'm running low on inspiration!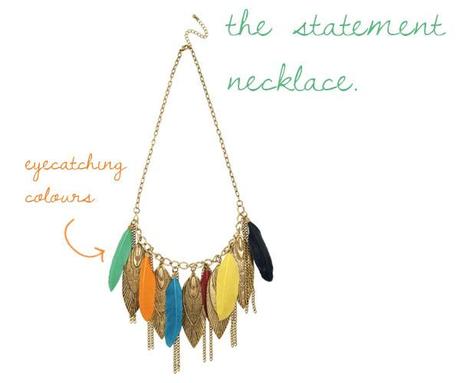 Miso Feather & Leaf Necklace
A statement necklace can turn a so-so outfit into something special. I love the contrasting colours in this Miso piece – team it with head-to-toe black to make them pop, or go for all-over brights if you're brave enough!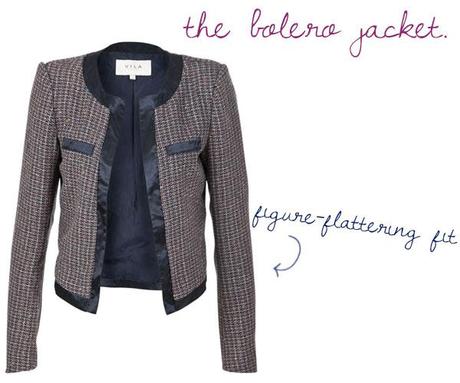 Vila Bolero Jacket
The structured jacket is a wardrobe must-have – it will add shape to the baggiest of t-shirts, make even your scruffiest jeans look presentable and can be thrown on over dresses, skirts, playsuits – anything! I love this tweed bolero version – it has a real vintage feel and is sure to impress the fash pack.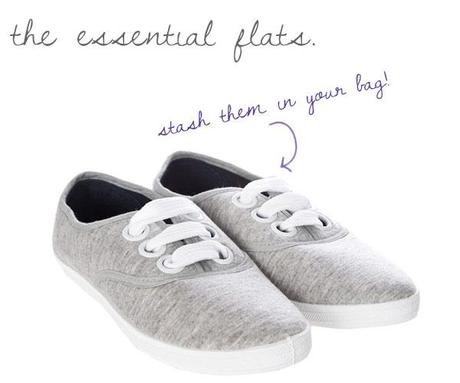 White Label Eyelet Plimsols
Finally, no Fashion Week would be complete without a pair of emergency flats stashed in your handbag – blisters are so last season!
Make sure you check back next week to see all the news from London Fashion Week, including what the fashion bloggers wore!
Until then,
Jen x
Social Media Team