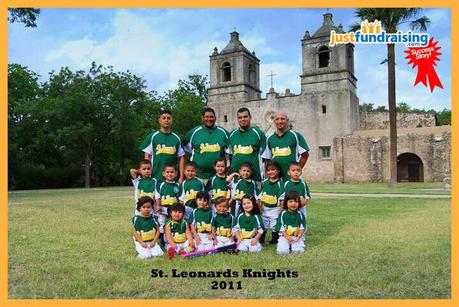 Another amazing success story from JustFundraising.com. The St. Leonards Knights a chuch based youth Baseball team was able to raise $1,000 in 2 weeks using JustFundraising.com.
"Our team did awesome! We raised over $1000 in just 2 weeks. I can't believe how easy it was and fun. With this fundraiser the players will be able to have a huge end of the season party, trophies, medals, and t-shirts. "
Tina Martinez St. Leonards Knights
You can do the same, or better! Visit www.JustFundraising.com for more information.