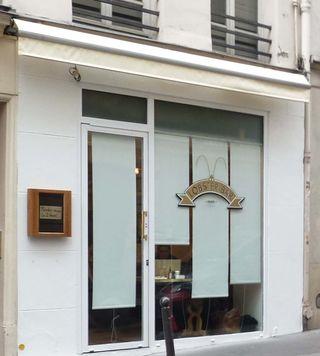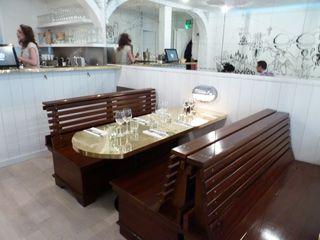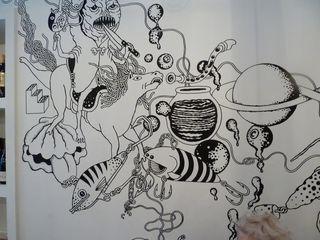 4.5 (The) Lobster Bar, 41, rue Coquilliere in the 1st, 08.99.02.45.54 (Metro: Louvre-Rivoli) opens April 2nd and today (disclosure) was open to the press which included American bloggers.  It's not large - 20 covers, has a startling mural and mirror showing the rapport between Cape Cod (upper center left) and Brittany.  The concept is that of Mathieu Mercier who has been chasing lobster rolls up & down the east Coast and figured since Paris has gone nuts over burgers, food trucks and brownies, why not lobster rolls.
Circumstances: 1. The PR firm clearly invited too many guests and in 45 minutes the staff was overwhelmed and invitees were shoving to stand at the bar.  2.  I too have spent or mis-spent my summers in Maine for over 70 years so think I know about as much about lobster rolls as is knowable.  3. I love American bottled mayonnaise and ballpark rolls, and 4. No matter what the erudite folks on websites say about being the same species - homarus - the US variety - Americanus is different from the Breton one - gammarus.  M. Mercier states that "Brittany lobster.....has a softer and more refined flesh, with a sweeter and more intense flavor...."  OK to the food: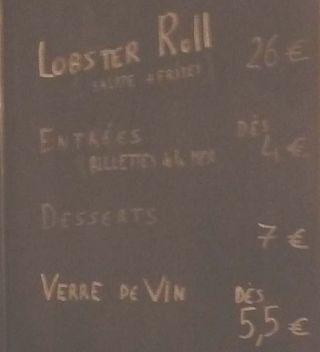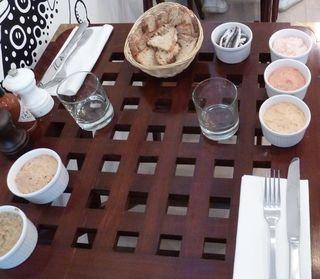 The menu couldn't be simpler and the spread of 3 taramas, 2 rillettes and anchovies spread over terrific bread - most delicious.  The urchin and crab ones were especially magnificent.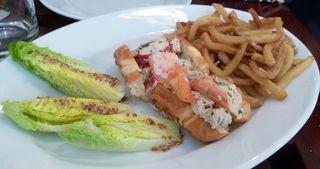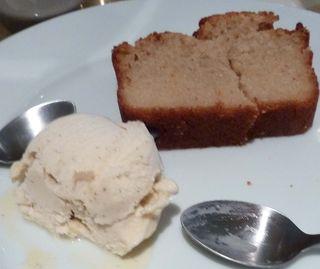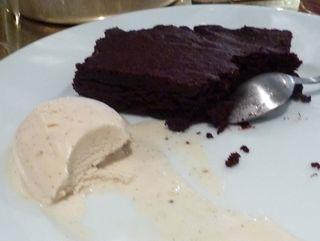 The lobster roll itself is not huge, for 26 E, it's about 6 inches long; the roll part is sweet not neutral; the lobster in bigger chunks than usually served Down East; the sauce very hard to discern; the fries nice but semicold; and the lettuces had a terrific sauce.  We were asked to move to the counter so those there could sit - cool - and there we had the spice cake and brownie with ice cream and coffee.
The bill (if we had been charged and had two rolls) would have been about 104 E plus whatever the coffee runs.
Go?  If you're from New England, I think not, but if French or from the Mid-West and are into novelty Yankee food, why not?  (I'll be interested in what my expat pals who were there and all had different reactions, will write).