Can you have it all when eating a baked Idaho potato? Why yes, yes you can with these salt crusted jacket potatoes with loaded topping mix.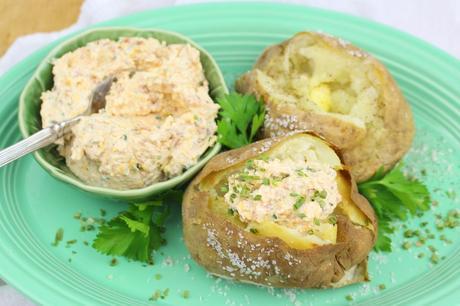 Loaded Salt Crusted Jacket Potatoes
By Sue Lau | Palatable Pastime
As October comes to a close, with cooler days and more leaves falling from the trees, it is quite frequent that my oven comes on here at home. But since we are a long way away from any sort of freezing weather and snow, it is quite frequent that I still keep some of the cooking outdoors, and grilling steaks is one of my favorites. And with steaks I always want a big fluffy potato, jam packed with everything short of the kitchen sink, don't you? Anything less is just not right.
When I think of this over-the-top nature of things, I am reminded of my visit to Orlando earlier this year, for #FWCon '16. Idaho Potatoes was one of the sponsors, and they put on quite a gala luncheon.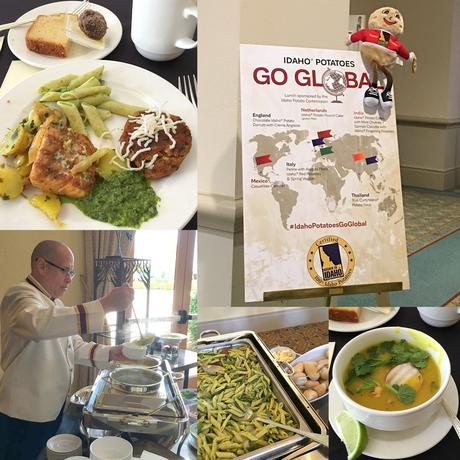 I enjoyed many delicious treats there and came away with new ideas for expanding the boundaries of the ways to enjoy potatoes, such as Chocolate Idaho Potatoes Donuts with Crème Anglaise. How unique and interesting!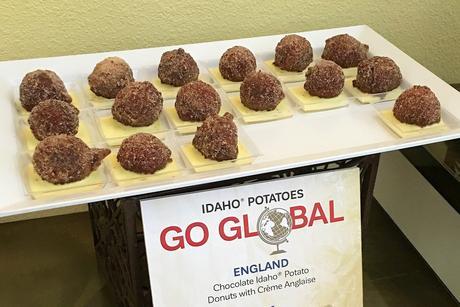 But where innovation is always delightful, the traditional always brings comfort, and so it is with the loaded baked potato. And for those who entertain their guests, having an overload of topping dishes on the table can make it seem quite cluttered, but with this simple blend of cheese, butter, herbs and bacon, you can keep all of that in one bowl to pass.  So yes, you can have it all.
Today I am very pleased to share my favorite potato recipe with you.
Also, I would like to wish Don Odiorne, the VP of the Idaho Potato Commission, a very happy birthday today! Thank you for all you have done for me, my fellow bloggers, and the Sunday Supper Movement! You're the best!
Happy Birthday Dr. Potato!
May your day be the absolute best ever!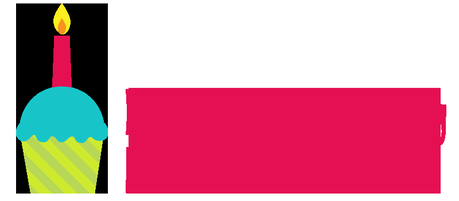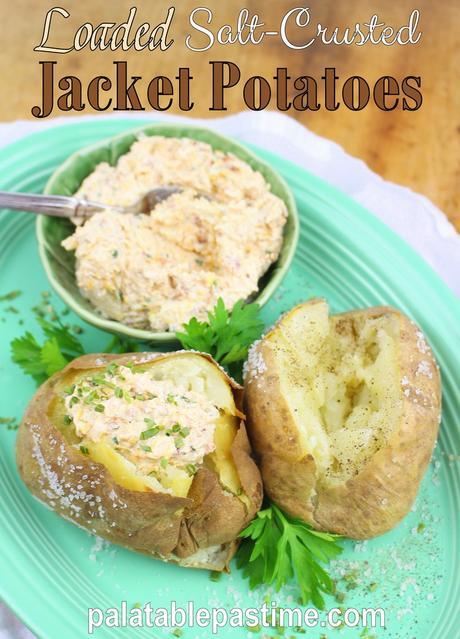 Loaded Salt Crusted Jacket Potatoes
Servings: 10
Time: 80mins
Difficulty: easy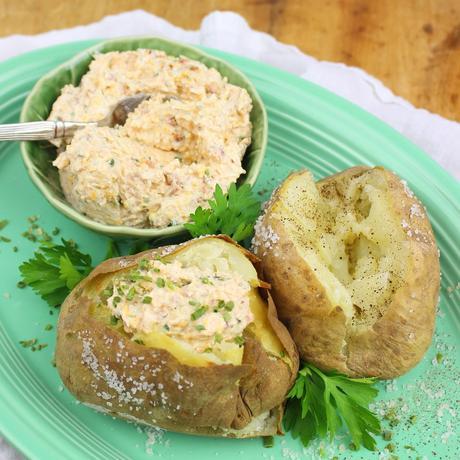 Makes 1.5 cups topping
Salt-Crusted Jacket Potatoes:
Idaho russet potatoes, scrubbed
coarse kosher salt
Loaded Topping Ingredients:
1/2 cup sour cream
1/3 cup finely shredded cheddar cheese
1/3 cup finely shredded Parmesan cheese
1/4 cup butter, at room temperature
3  slices bacon, cooked crisp and crumbled
1 tablespoon dried chives
1/2 teaspoon paprika
1 clove garlic, minced
salt and black pepper to taste
Method for Potatoes:
Preheat oven to 375ºF.
Pour a generous amount of coarse salt into a small plate.
Scrub and rinse potatoes, then poke a  few times with a fork, small knife, or icepick; do not pat dry (let it stay wet but not dripping).
Roll potatoes in coarse salt as desired.
Roast potatoes in a baking pan at 375Fº for approximately 75 minutes.
Cut a slit in the top of the potato and squeeze gently from both sides to open it up.
Method for topping:
Stir together ingredients for topping and place 1-2 tablespoons into each potato as desired. 
Refrigerate unused portion of topping until needed.
From the kitchen of palatablepastime.com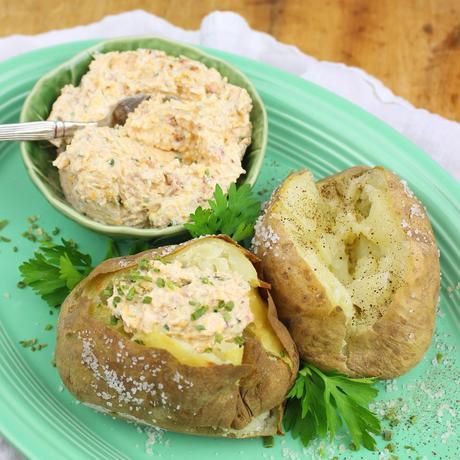 You might also like:
Southern Style Green Beans with Potatoes
Recipe Index A-M | Recipe Index N-Z | Home