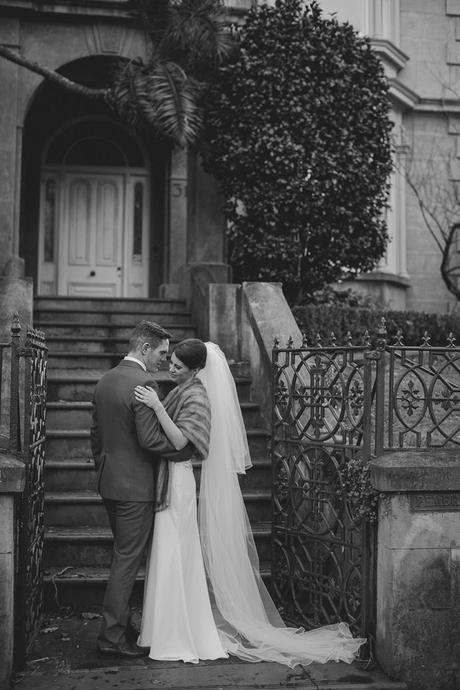 Today's winter wedding is simple and elegant, all beautifully captured by the talented Anna Allport Photography. Congratulations to Liz & James and a big thank you to Anna for sharing these stunning images with us.
5 Ideas to steal A fur stole or coat is a stylish way to keep warm for a winter wedding | Mini bottles of whisky make great groomsman gifts! | Brass vases for the tables (check out second-hand stores) | Croquembouche as alternative wedding cake, yum! | The double tiered veil is elegant yet unique
Photographer Anna Allport | Stationery Oscar de la Renta via Paperless Post | Hair and Makeup Kaitlin Chapman | Celebrant Fr Larry Rustia | Photo Booth Snapclick | Croquembouche Philippe Chocolate | Ceremony Venue St Patricks Cathedral | Reception Venue Okahu | Shoes Badgley Mischka | Music Organ music at the ceremony followed by DJ Flash (Matt Gordon) at the reception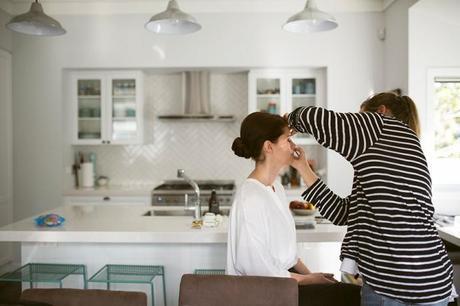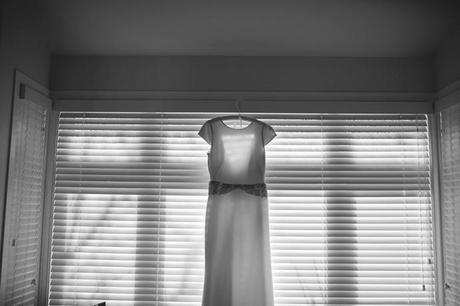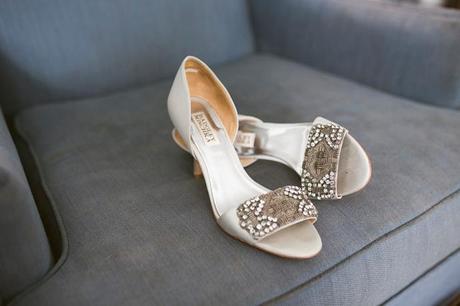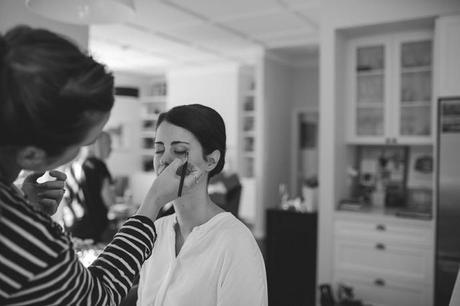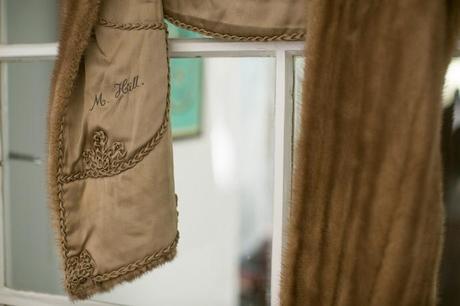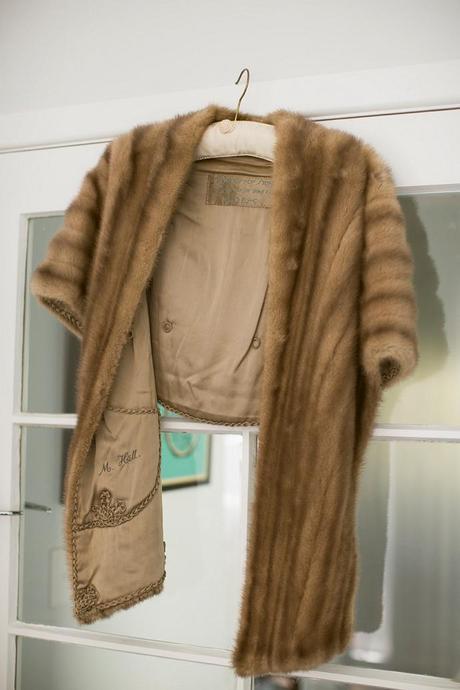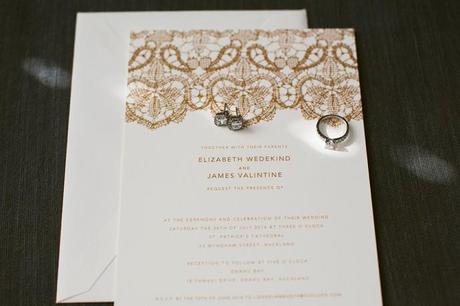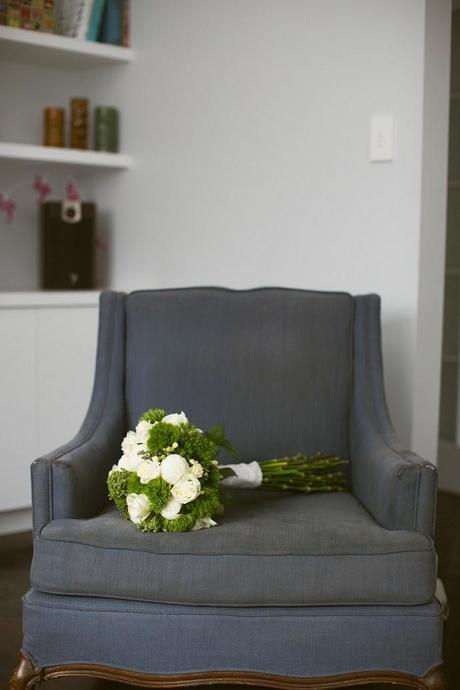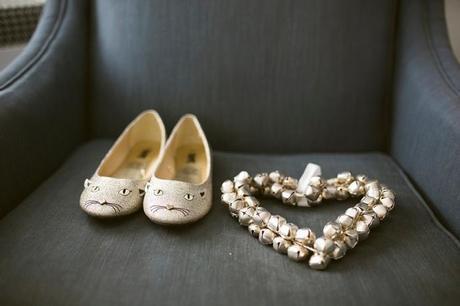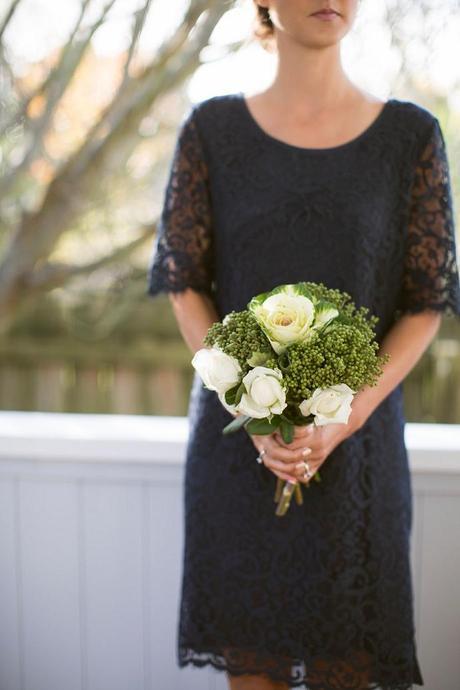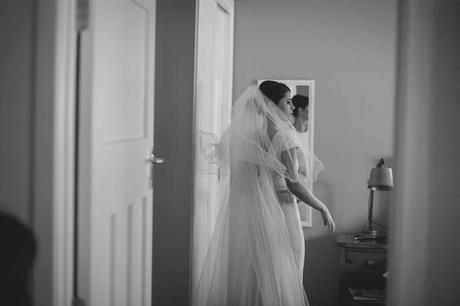 Tell us a little about the proposal and your love story…
James and I had planned an overseas holiday in July 2013. On our first day in New York he told me he had arranged something for the morning. We headed up to Central Park and after a few random calls and some standing around, he had to admit he had booked a horse and cart ride through the park but because NY was in the middle of a major heat wave there were no horses working! So we stumbled upon Sheep's Meadow which is a beautiful area of Central Park for an impromptu champagne picnic instead and that was when he asked me to marry him. We had an amazing time celebrating over the next few weeks of our holiday.
We had a year between our engagement and wedding which allowed us time to have an engagement celebration and organize our day. We decided on a Winter wedding as we didn't want to wait until the following Summer. We've been together almost 10 years so were ready for the wedding day!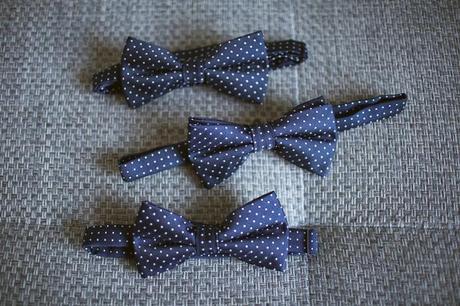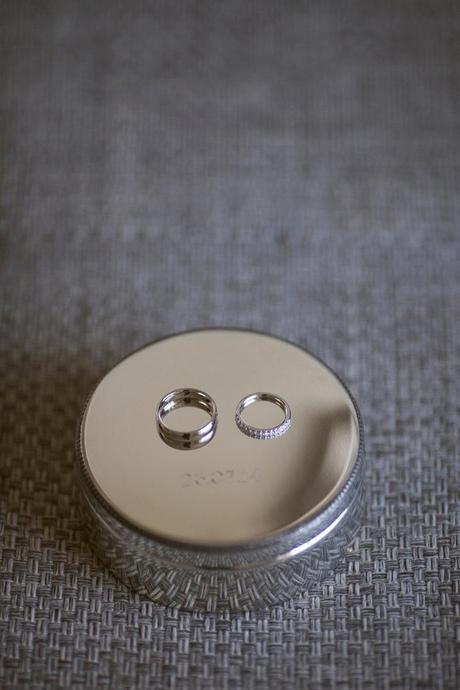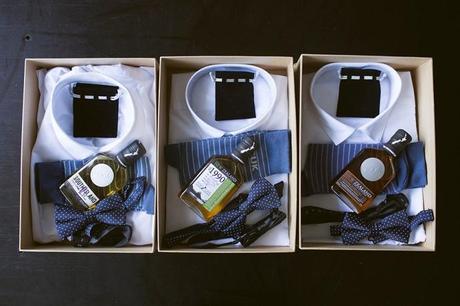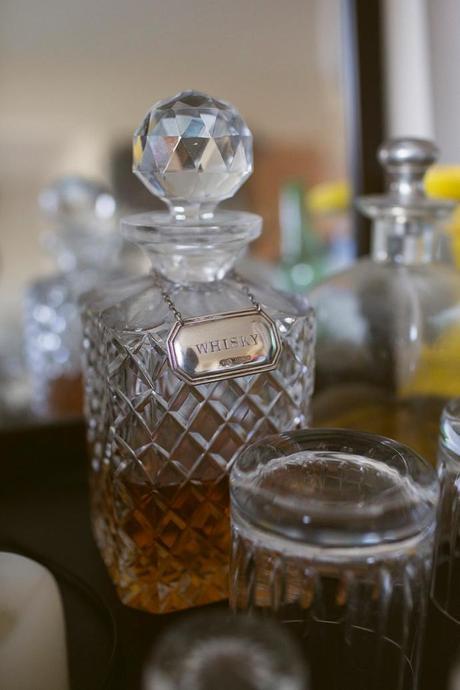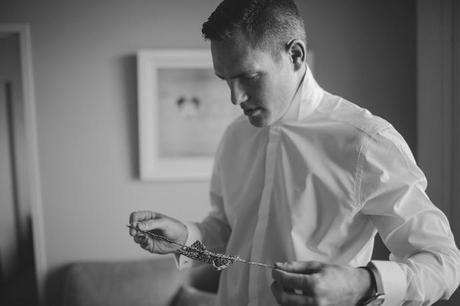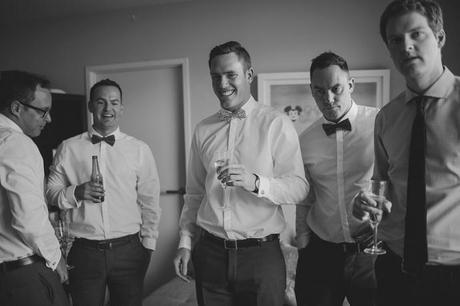 Tell us about the style of your day…
I knew that I wanted something beautiful and classic and a bit different from the vintage/rustic theme that's been popular. Fresh flowers were important to include and I knew that I wanted one big arrangement. Our venue had an amazing view out onto the water and back into Auckland city so we didn't feel the need to go overboard with anything. Pinterest was a great source of inspiration.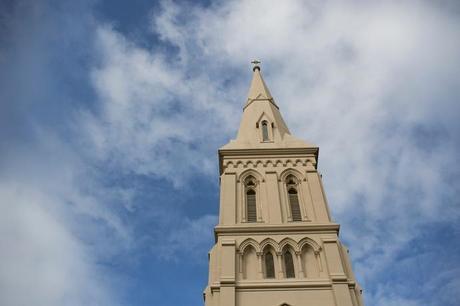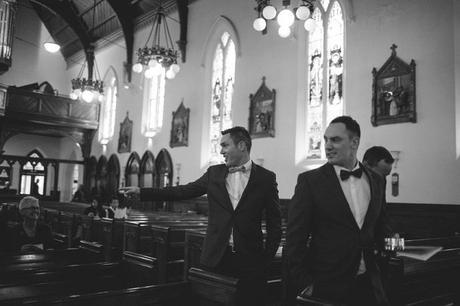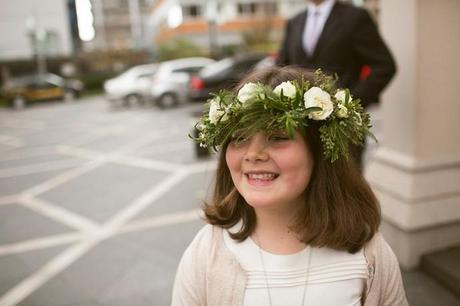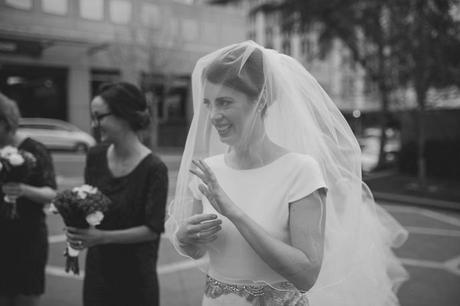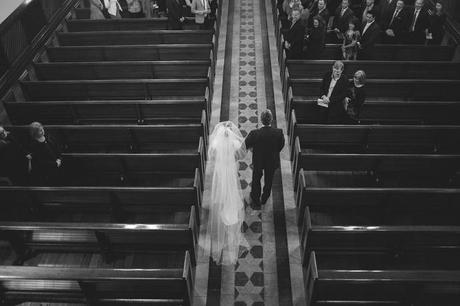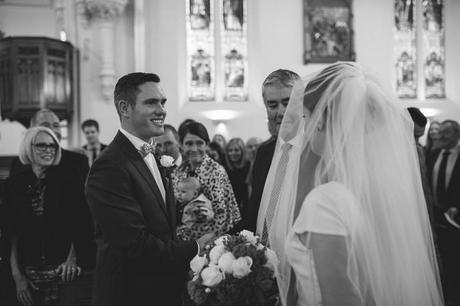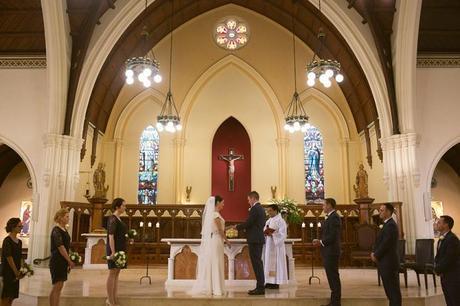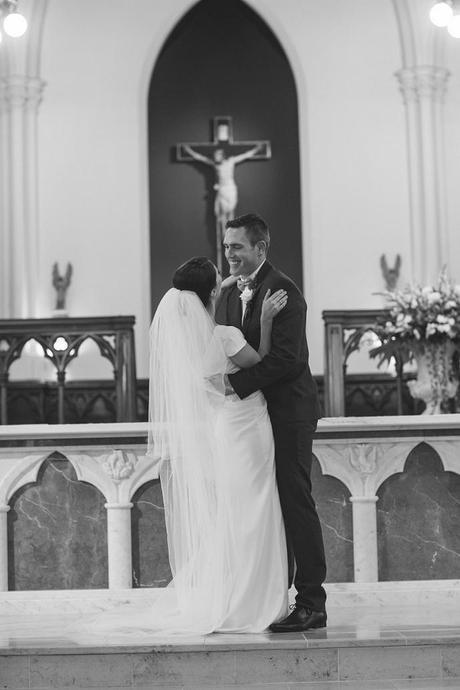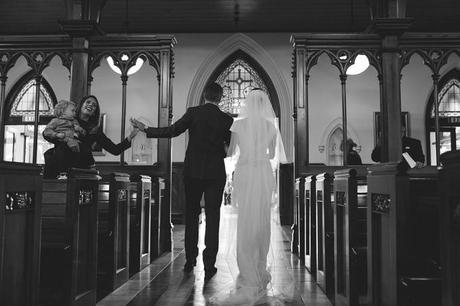 Tell us about the beautiful church you had the ceremony in…
Our ceremony was held at St Patricks Cathedral. James isn't religious at all but knew I had always wanted to get married in a Church so was happy to have it there. Being that the ceremony is really the most important part of the day, I did appreciate the traditional aspect of it and St Patricks is such a beautiful, grand church.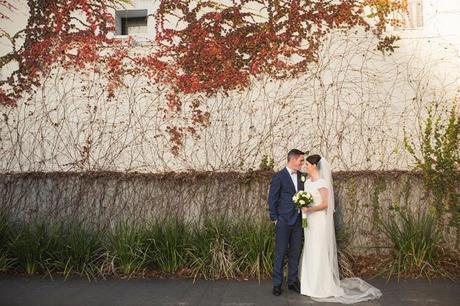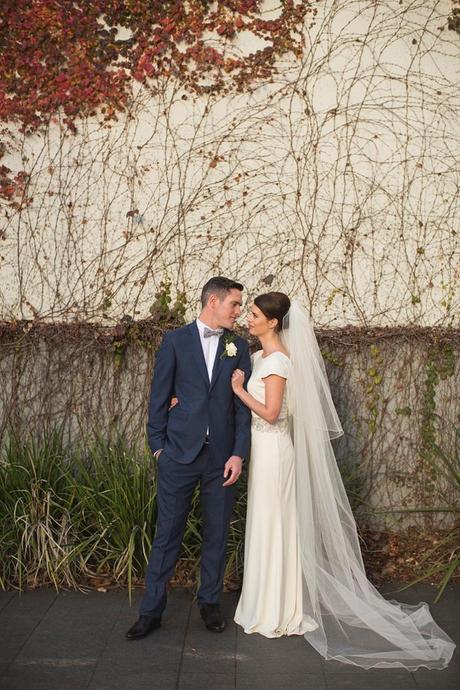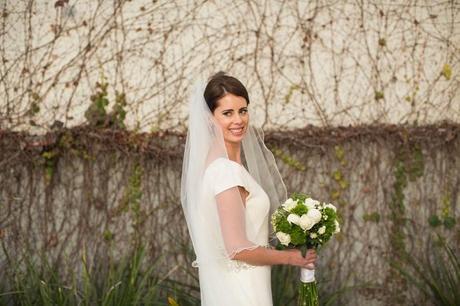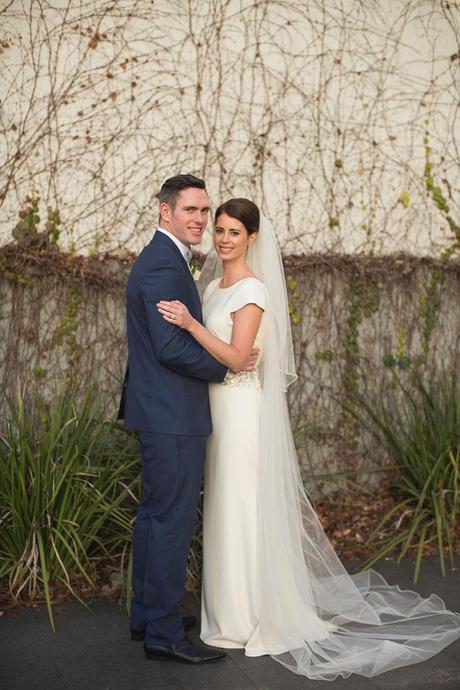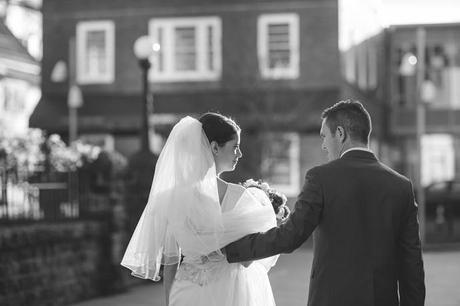 What was one of the highlights of the day?
Aside from seeing each other walking down the aisle our favorite part was celebrating with all our family and friends, some of whom had come from far away to be there.The reception turned into a great party, just the way we had hoped.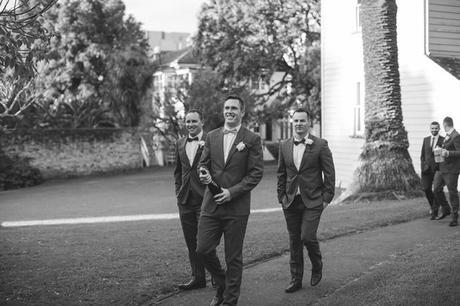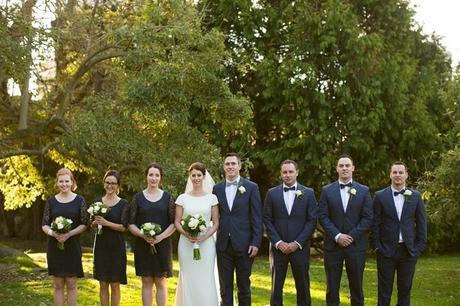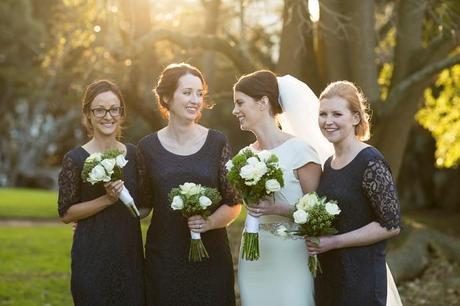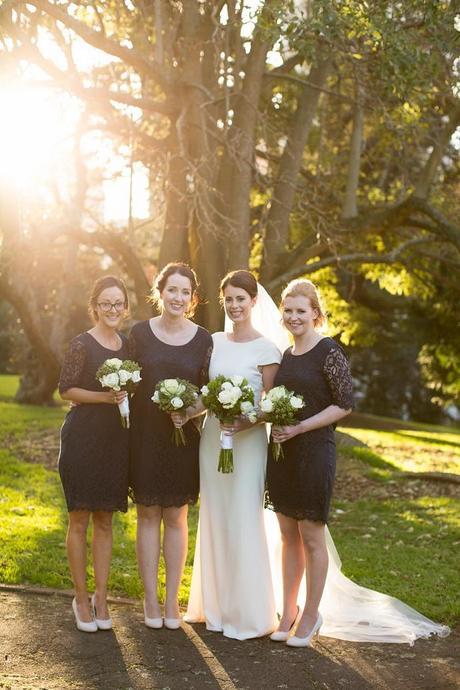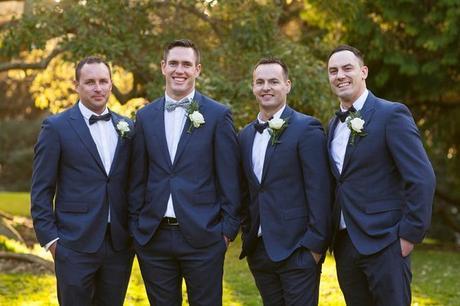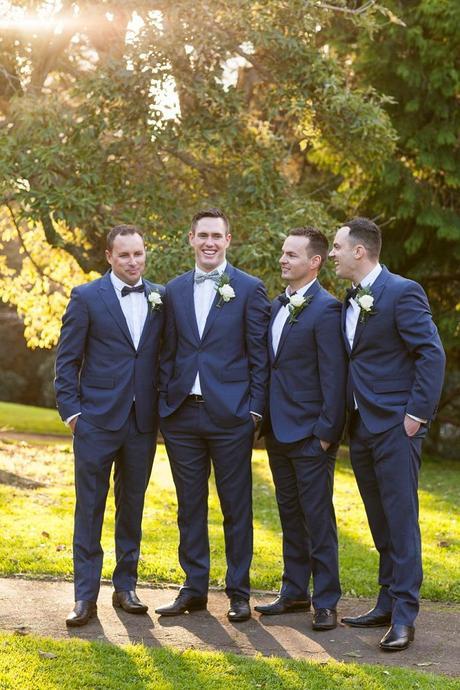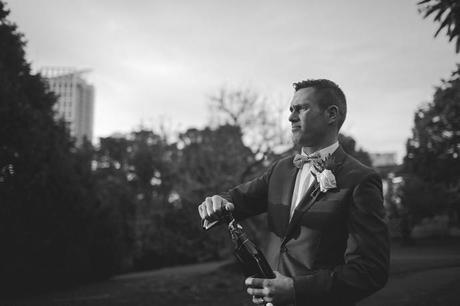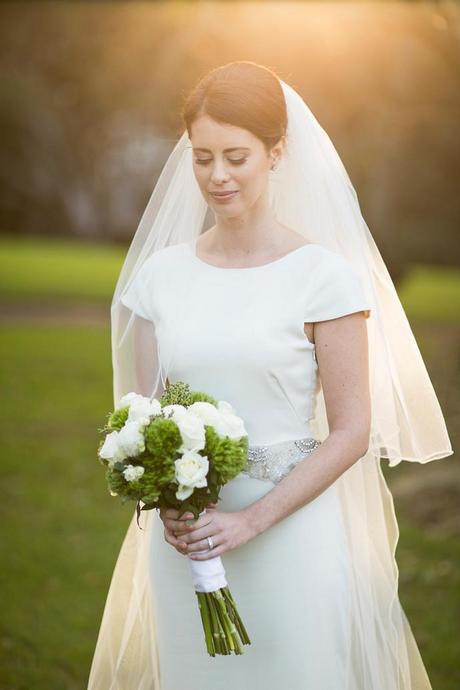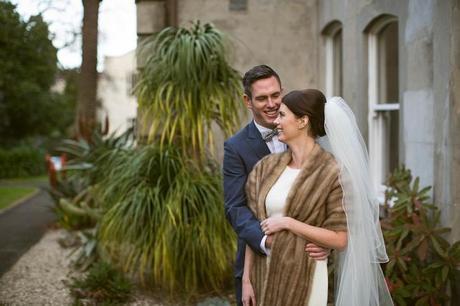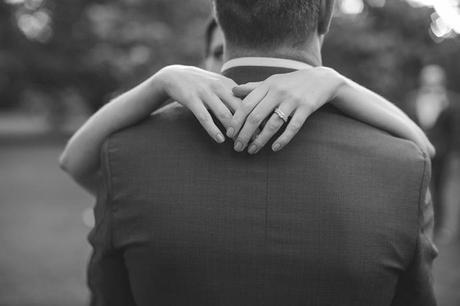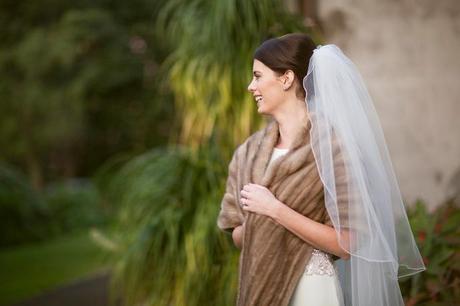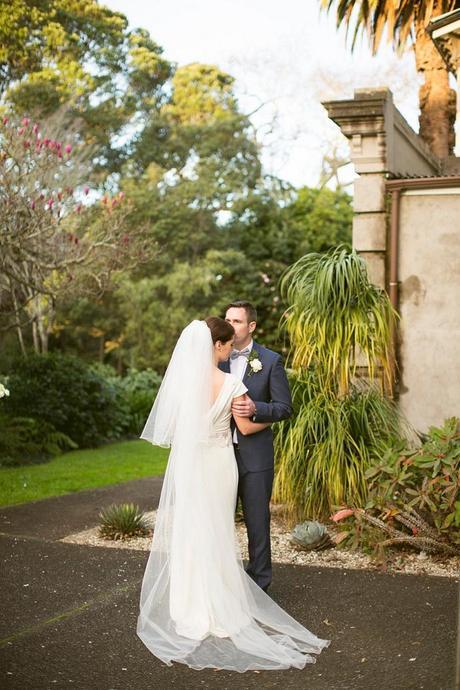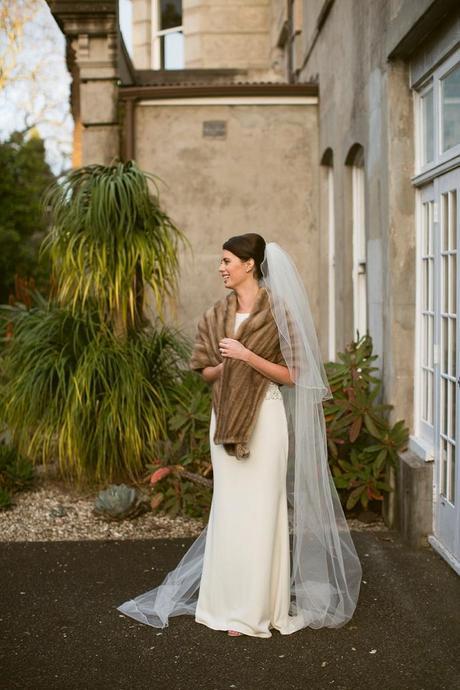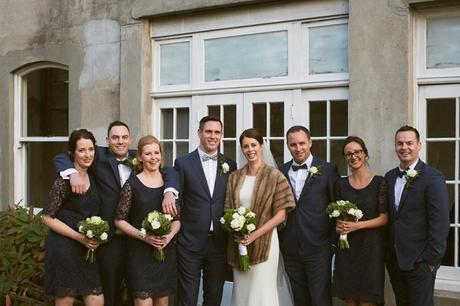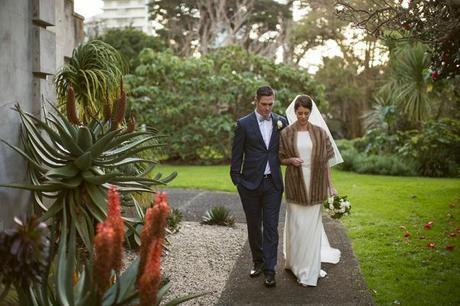 What does being married mean to you?
We've been together for such a long time that while we always knew we wanted to be together forever, it's that one thing you can do that shows a lifelong commitment to each other. While I had always felt practically married anyway, there is something different about officially being husband and wife that is pretty great.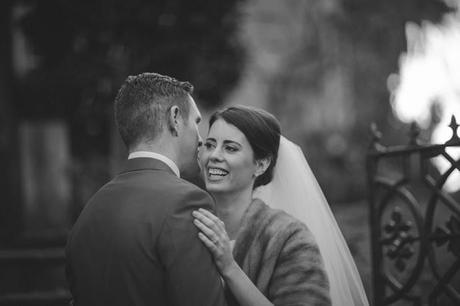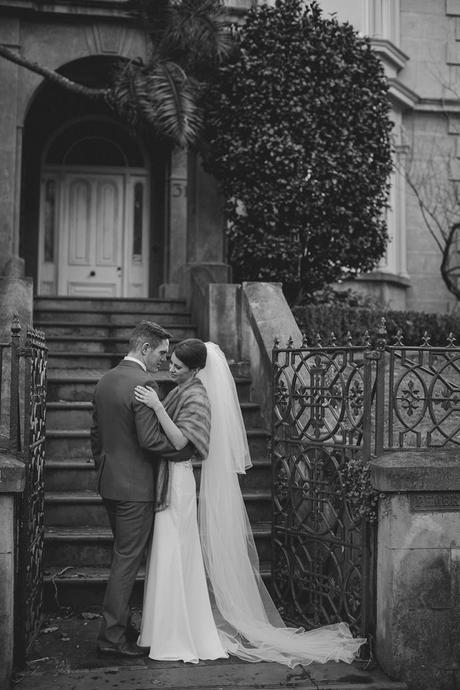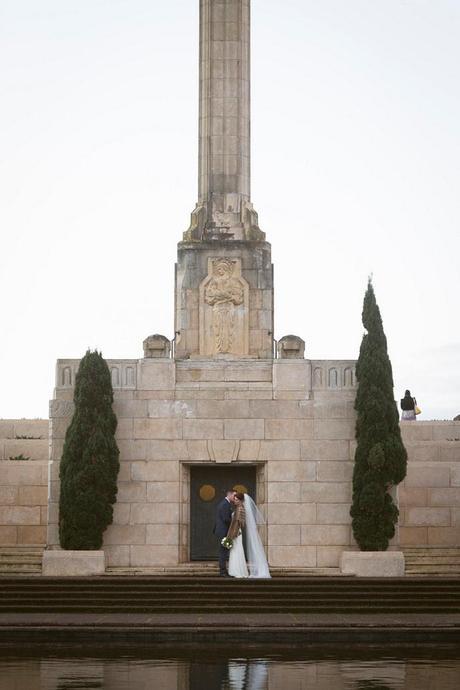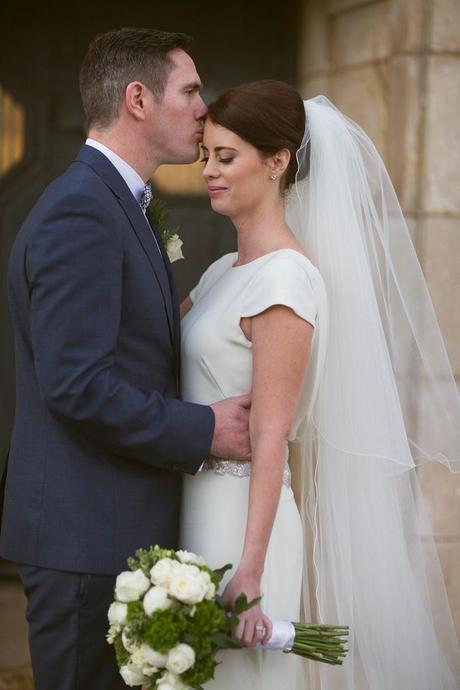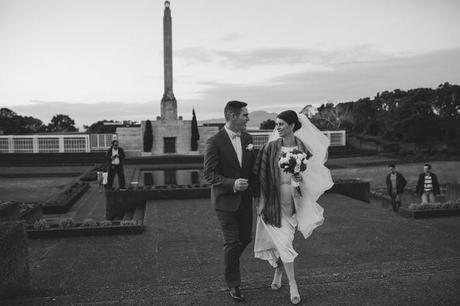 Do you have any tips for engaged couples?
Its very easy to get caught up in the stress of planning a wedding but we knew most of all that we wanted to have a fun day and take the time to enjoy it. I remembered from weddings I had been to that I loved seeing the bride and groom dancing and having fun, rather than looking stressed and spending their whole night worrying about everyone. So while we still made the effort to catch up with family and friends we also made sure we danced and celebrated properly. After all the planning, you deserve it! I also recommend taking a brief moment together to soak in the occasion. You're both pulled in different directions a lot of the day that you can easily miss each other!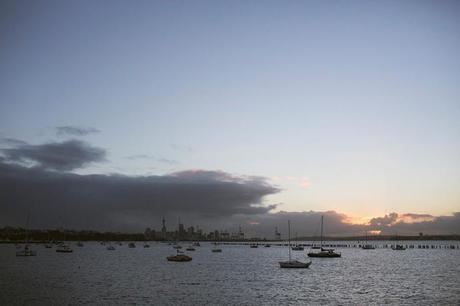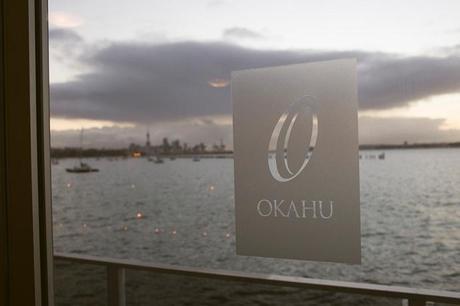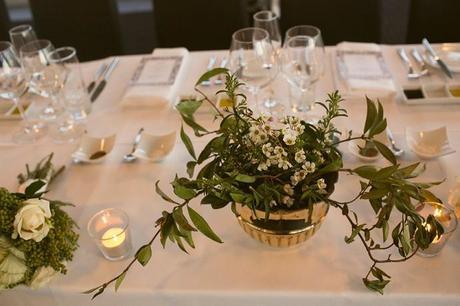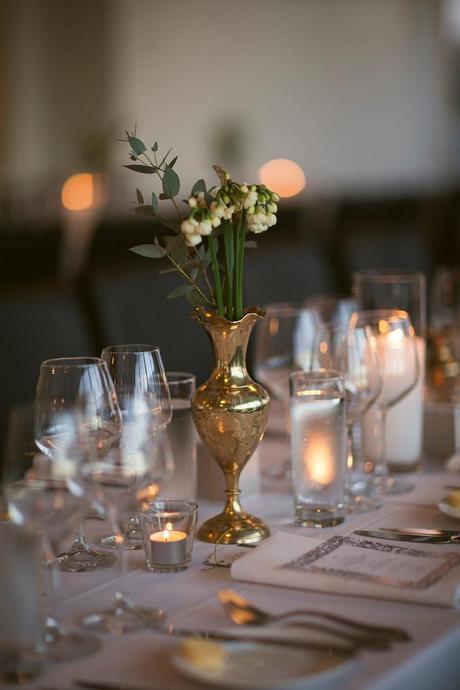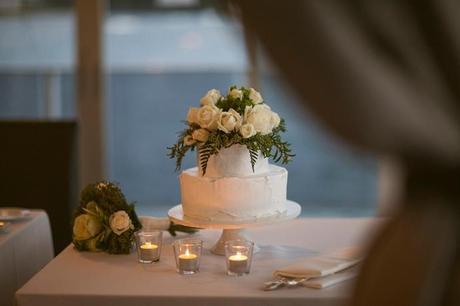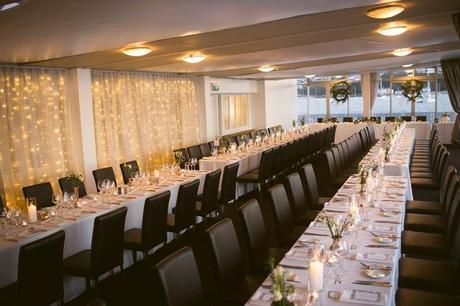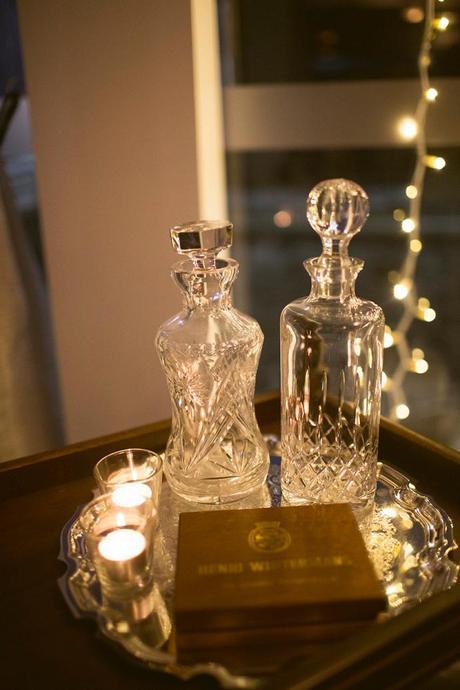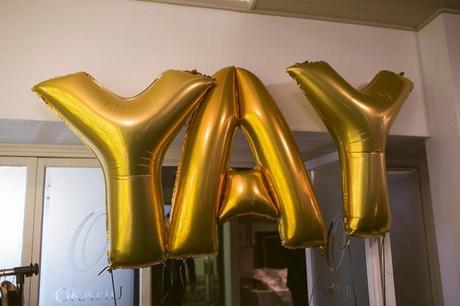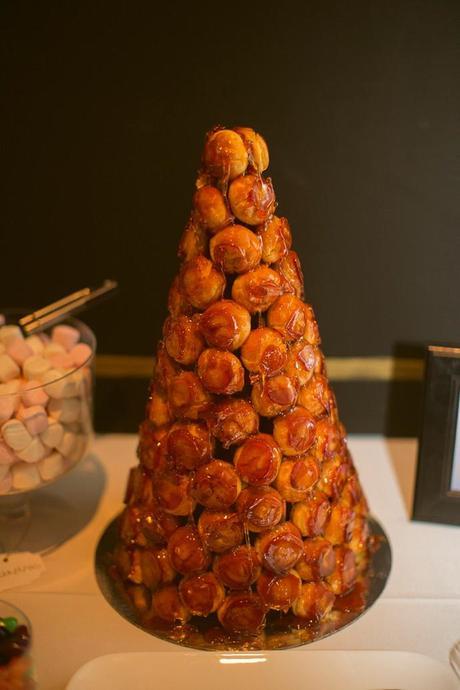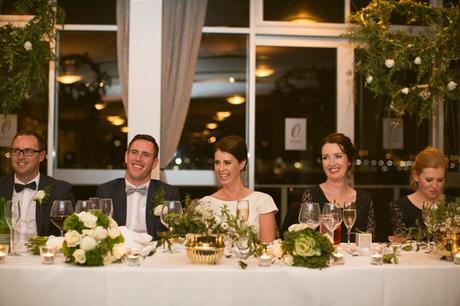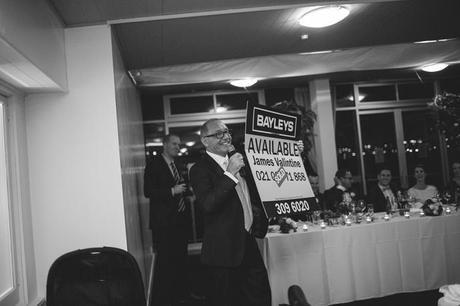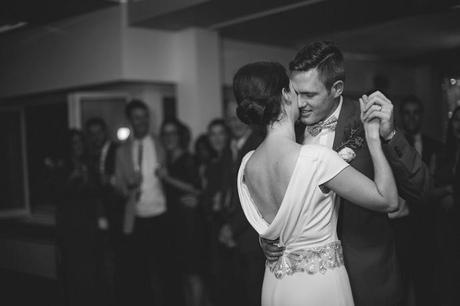 Photographer Anna Allport | Stationery Oscar de la Renta via Paperless Post | Hair and Makeup Kaitlin Chapman | Celebrant Fr Larry Rustia | Photo Booth Snapclick | Croquembouche Philippe Chocolate | Ceremony Venue St Patricks Cathedral | Reception Venue Okahu | Shoes Badgley Mischka | Music Organ music at the ceremony followed by DJ Flash (Matt Gordon) at the reception