Hey there! Are you looking for some awesome travel tips, advice, destination, and lifestyle design content? We know that navigating our 700+ posts on Living the Dream can be difficult at times.
To help with this, we wanted to share our Top 20 most shared posts today to help you find some articles we think you'll thoroughly enjoy!

#1 - DIY - Building a Pinnable Travel Map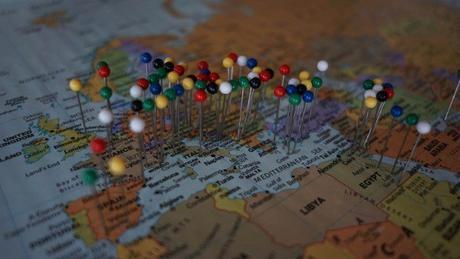 Have you ever wanted to buy a pinnable travel map but were turned off by the high prices? We built one at home for just about $50 and put together how to do it in this DIY guide!
#2 - Top 10 Things to See and Do in Mauritius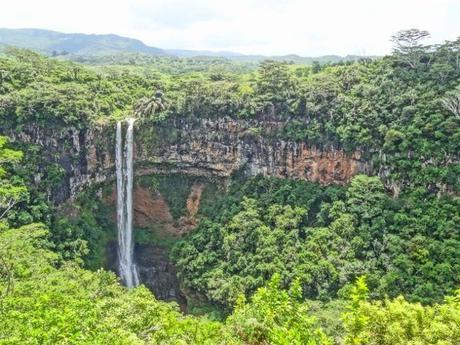 There are plenty of incredible things to see in Mauritius, and we put together this awesome guide of ten of the very best. This is one island we need to get back to very, very soon.
#3 - Fixing a Stuck Handle in Our Backpack
I'm one to keep reusing my travel gear until it falls apart, and as far as my backpack was concerned, it did just that on our 15-month trip around the world. Still, I figured out a few handy tips for getting the bag to last through the journey, such as fixing a stuck handle!
#4 - How We Got a Refund on a Non-Refundable Ticket
We were about to go to Egypt when the revolution happen, and decided to change our plans. Unfortunately, getting a refund on a non-refundable ticket was harder than it sounds despite an active travel warning in place. Ultimately we did, and this one became one of our most visited articles through the sheer number of people in there in the same exact scenario.
#5 - 5 Las Vegas Sight Seeing Dos and Donts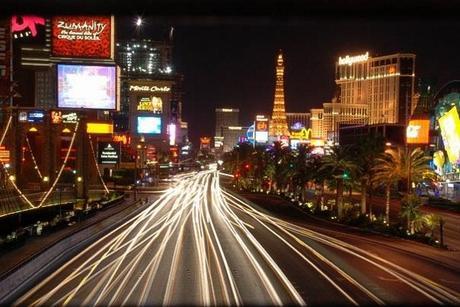 There are a lot of Las Vegas tips and advice articles out there, so when putting ours together after several visits we tried to take a somewhat different approach.
#6 - The F.A.Q. About Trekking to Everest Base Camp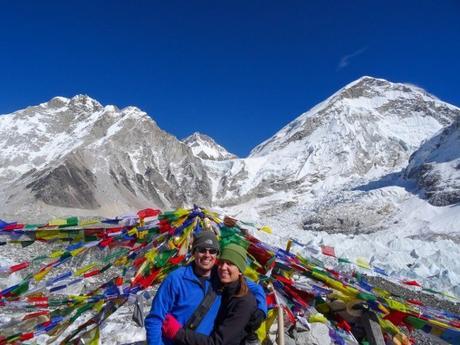 Tackling the Everest Base Camp trek was quite possibly the best travel experience we've ever done. But for two out of shape travelers with no trekking experience between them, we certainly learned a lot. To help out other trekkers, we put together this handy F.A.Q. guide.
#7 - How to Visit Easter Island Without Spending a Lot of Money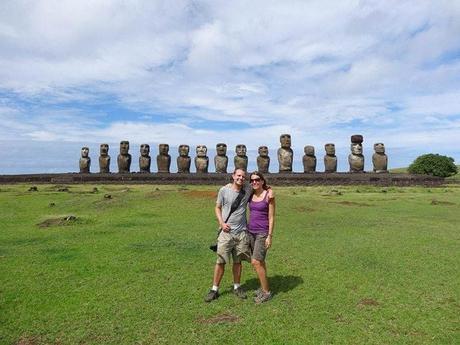 Visiting Easter Island was also one of those travel experiences that is considered to be a once-in-a-lifetime activity. Sadly, most people skip this one because they think it is well out of their price range. We put together this guide to help prove you can do it on even the most frugal budget (although we most certainly did not).
#8 - The Must Sees of Koh Phi Phi, Thailand
The island of Koh Phi Phi, Thailand, holds a special place in our hearts as it is the island where Angie and I got engaged way back in 2011. But not only that, we dominated the island and tried to enjoy everything it offered during our stay. These are what we think are the very best.
#9 - Did We Really Need All That Gear on the Everest Base Camp Trek?
Our packing list for Everest Base Camp trekking is a second Nepal-oriented post that is incredibly popular on Living the Dream, and with good reason- we give our honest feedback on whether or not the gear we took was worth it. We over-packed like crazy, and think that you may be able to save some precious room in your bag depending on when you visit!
#10 - 5 Reasons Why Budapest is Europe's Perfect City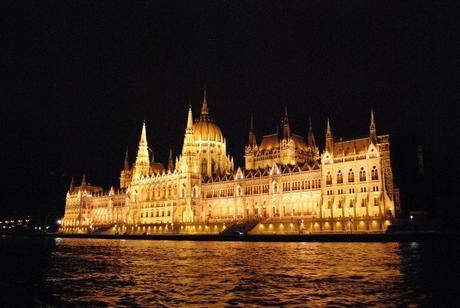 In all of our travels we've spent nearly a year exploring the continent of Europe. From Iceland to Bulgaria and (almost) everything in between, we've certainly seen a lot. But there is one city that is what we consider the best city in Europe, and that is Budapest, Hungary.
#11 - Food and Drink on the Everest Base Camp Trek
The food lovers in us always wonder what the cuisine is like in destinations we visit around the world, and one that is hardly talked about is the food on the Everest Base Camp trek. Don't worry, you won't go hungry here- the food at the lodges is pretty good!
#12 - How to Run a Successful Travel Blog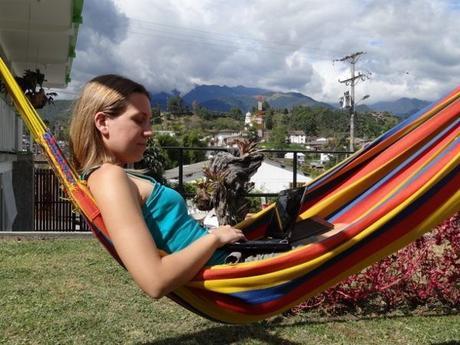 As a part of our Lifestyle Design series, we decided to put out all of our travel blogging secrets in order to help other would-be bloggers, well, not make all of the same mistakes we did! Since we've been writing for well over eight years, this guide is a 6,000 word behemoth that is frequently updated as we learn new tips and tricks that actually work.
#13 - DIY - Hanging a Turkish Lamp at Home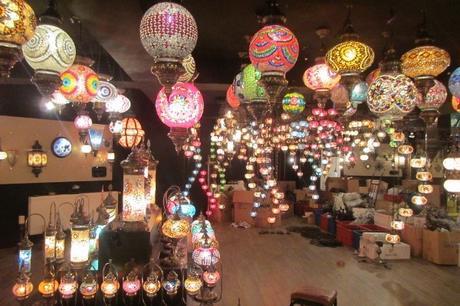 We are currently in the process of decorating our house with all of the awesome souvenirs we picked up while traveling around the world. One of our favorite pieces also posed an interesting challenge- how do you hang a Turkish lamp and get it to work with the US electrical system? We walk you through it in this one!
#14 - Driving in Tuscany - Helpful Tips and Advice
I'll be honest in saying that driving in Tuscany is a pain. Out of all of the places we've rented a car around the world, driving here was quite possibly the worst experience we had. But, on the other hand, Tuscany is gorgeous and the pains are absolutely worth it (in retrospect, at least).
#15 - How to Take Awesome Perspective Photos at the Uyuni Salt Flats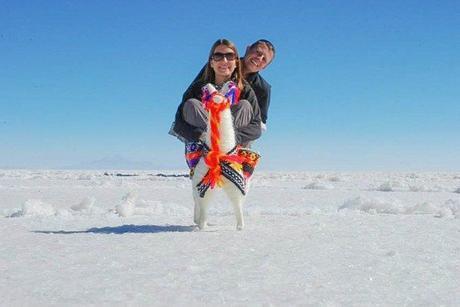 Do you know all of those cool perspective photos in the Uyuni Salt Flats you see? Well, as someone who knows his camera inside and out I can safely say that taking them is not as easy as it looks. Thankfully, we've got you covered with our handy photography guide.
#16 - The 21 Chocolate Bars We Ate in Ecuador
Angie is an incredible chocolate addict, and during our travels in Ecuador she made it her mission to try as much Ecuadorian chocolate as she could. This amounted to 21 bars in just under a month, and we ended up spending about $100 to send a care package home, too. In this one, we rank them from best to worst.
#17 - Overcoming My Fear of the Mount Everest Base Camp Trek
We routinely say that trekking to Everest Base Camp was our favorite travel experience, but did you know that Angie was absolutely terrified of doing it? So much so that she was still torn just a few days before we left. Thankfully, I begged, pleaded, and maybe even coerced her into doing it, and hiking to Everest is now our favorite travel experience to date. In this one, she shares how she got over her fears.
#18 - 5 Things to Do on Lake Titicaca in Bolivia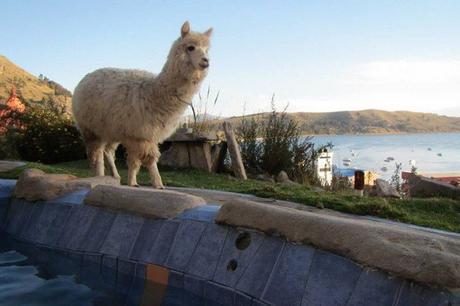 Lake Titicaca is an incredible lake in South America for a number of reasons. We found five awesome things to do on Lake Titicaca while visiting Copacabana, Bolivia. A lot of travelers skip over this one, but you would do well not to.
#19 - The 6 Perfect Meals We Had in Europe
Remember a few posts back when I said we've spent nearly a year traveling all over Europe? Well, we've consumed a lot of food in that time and have six meals that would be considered our very best. From Italy's best pizza (in our opinion) to homemade Bulgarian and seaside fish in Greece, you'll be hungry after reading this one!
#20 - Tips and Advice for Driving Around Mauritius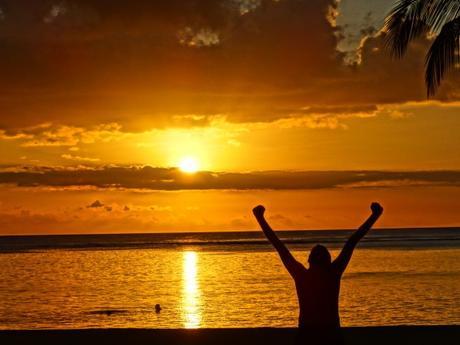 Unlike our experience traveling around Tuscany, our time spent driving in Mauritius was a pleasant one (and was perhaps our best rental of all). Still, we came away with some solid tips and advice for all visitors to this island- especially those from countries that drive on the right side as this one is opposite!
So, there you have it- our top 20 posts by shares! If you like any of the above articles, or this post too, we would love it if you used the social buttons below to share the articles. By sharing our posts you help us get the word out about our site, which allows us to keep growing and traveling well into the future!
Looking for More? Check out our Top 100 travel experiences series which counts down our favorite experiences from our two long-term trips!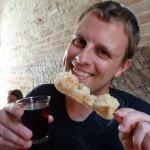 Traveling Soon? Help Support Our Site!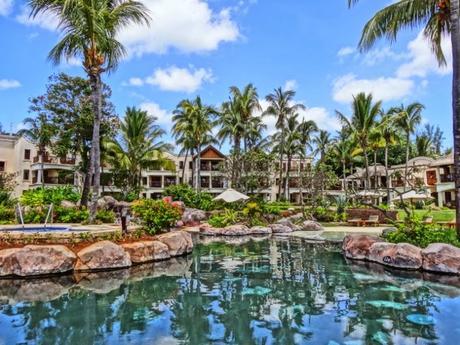 Did you find this article helpful?
Book your hotels using our affiliate link at
Booking.com
to help support our site! By using our link we'll receive a small commission which helps keep this site going. Planning to travel with Airbnb instead? New users can enjoy a
credit
on us for signing up!