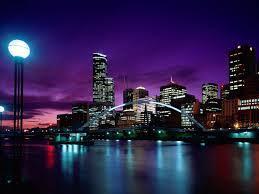 It's a tumultuous world out there. Syria has a red hot civil war that might soon turn into much more, there's growing discontent in China and European austerity measures are still hanging over the global picture. But that has not stopped us from traveling – nor should it. Of course, you need to be cautious and be smart when you're traveling internationally. For expatriates looking to move abroad, but hoping for a peaceful existence, there are plenty of good options. CNN has details of The Economist's new ranking of the Most Livable Cities in the World, and the top 10 livable destinations are uniformly in pockets of peace around the globe. Melbourne, Australia is ranked number one.
Let's talk about the convenience, or lack thereof, of air travel, beginning with the not-so-simple act of getting on the plane. It seems to take forever to get on the plane – you stand there in the aisle with a forced smile, heavy carry-on hanging awkwardly in your hand as you twist your body sideways, waiting patiently for passenger in front of you to hoist her bag into the overhead compartment for that the opportunity to lug your own bag a few more steps toward your seat. It is a s-l-o-w process. On LinkedIn, JetBlue Chairman Joel Peterson has a solution for reducing how long it takes to board a plane, and it might surprise you.
Kids on a plane (which should not be confused with Snakes on a Plane) pose an interesting conundrum for airlines. The little shavers can be cute as can be, or wailing annoyances that make other passengers roll their eyes (author's note: I do not blame the parents for their crying children; I've been there. It happens. But some people can't take it, and we're here to report the news). Different airlines have different approaches. New York Times blogger Shivani Vora reports that Lufthansa is bending over backwards to make flying more comfortable for young passengers. On the other hand, Time magazine's Jacob Davidson has the details on Singapore's Scoot Airlines, which is introducing kid-free zones on some flights.
Getting comfortable on the plane is something we all struggle with, particularly on those long international flights. But a new day is coming. USA Today's Charisse Jones has the latest on the reengineering of airplane seats, including the introduction of lie-flat seats.
The clean-up of last year's wreck of the Costa Concordia is costing Carnival Cruise Lines a fortune. Bloomberg's Morgan Lapeyre reports that the salvage operation is costing Carnival $623 million.
Need a job? Want to travel the world? Why not become a pilot! USA Today's Nancy Trejos has the details of a new report that shows a shortage of pilots. The report projects that almost half a million new pilots will need to be hired over the next two decades.
At the Wall Street Journal, supermodel and world traveler Petra Nemcova shares her tips for traveling relatively stress-free.
And, finally, as you travel the world you want to stay on the right side of the law and avoid trouble. But that isn't always easy, because of some of the laws around the world are downright baffling. CNN offers up 12 laws from around the world that you would never guess existed.
Photo from Starball.com.