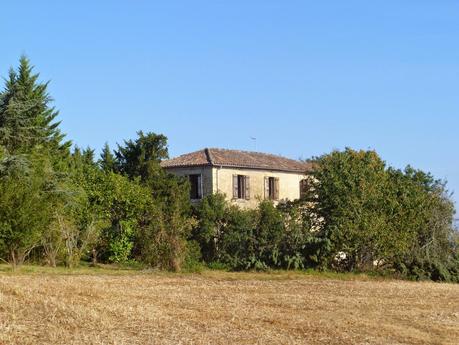 Home (It looks great from this distance!)

Our planet is an amazing place. So many different environments, some are idyllic beach paradises, others are rough foreboding freezing landscape. All have their beauty and pros and cons for living in them.

Human nature always leaves a yearning for the homestead where you brought up. Many people do not go further than the next state let alone country. Perhaps there is a better place to live.......

Below is our case study on where we live followed by several views on choosing where you currently live Is it already great where you live, or is the grass greener elsewhere? How do you really know if that somewhere is the ultimate place to be for you?To help consider options I have updated the

FREE where to live evaluation tool

where you can list and rank your desired living situation and compare different locations.
Home is where one starts from -

T. S. Eliot
The TRiBe moves to the South of France
Our little Tribe LOVE where we live. We have loved EVERY PLACE we have lived. Each had is joys and challenges making them
perfect at the time
.
Currently we are living in Gers, Gascony in the SW of France. It is beautiful and generally un-spoilt. The Gers has a population of approximately 188,000 ONLY. This swells to just under one million in the summer tourist season. It is famed for its beautiful rolling countryside often referred to as the French Tuscany.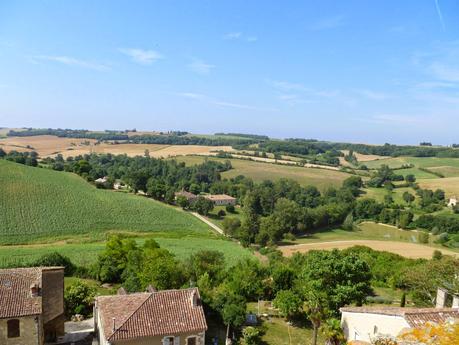 Living in FRANCE are you MAD?
Many people often take the mickey out of the French due to their strong opinions, national protection, social system etc. yet France is the most visited country in the world. Perhaps the mickey taking is because they are onto something great?
It is always great to go somewhere different. Like anything in life, living something first hand instead of through a magazine or TV is the best way to find out if you actually like it. So go travel, experience, taste, smell and enjoy all these fabulous places perhaps one of them will be your ideal place to live?
Well we have chosen to live here because we believe we get the following (and more) that suit our preferences and what we deem desirable for our families needs:
Space and quiet
Beautiful landscapes and views of the snow topped mountains, hot in the summer and a good winter
A good education for the kids
Unpolluted environment
Stable government
Locally grown food
When it comes to developing character strength, inner security and unique personal and interpersonal talents and skills in a child, no institution can or ever will compare with, or effectively substitute for, the home's potential for positive influence -

Stephen Covey
Sure there are some trade offs
Socialism Aggghhhhh! (dashed with capitalism) has the government meddling taxing and spending is not creating but actually shedding jobs. The deficit and the national debt only look OK in the context of low interest rates..... Is this not unlike most western countries.....
Contribute or the tax man commeth to take it away - which he will most likely do anyway.....
Paperwork, form filling madness... can't get away from this one - a real bureaucratic, jobs for the boyz, pain, waste of time and money.
There is more good stuff:
France has a highly educated workforce
The CO2 emissions per capita are half those of Germany as 80% of her electricity is derived from Nuclear Energy.
Due to Nuclear energy the air is cleaner (no particulate matter released from burning the fuel) and drives an incredible train infrastructure.
Healthcare is number 1 in the world and very affordable
Well maintained public places
People have nice homes (2nd largest in the world on average after the US)
France is a country of luxury goods but I can't stand foie-gras
Who can talk about France and not talk about its amazing fresh locally grown food!
Mountains, beaches, countryside - tick
Good weather in the South - tick
Culture - people actually talk to each other where we live (a small community:-)
 That is why we love France, it is the right place for our TRiBe at this point in time.
The grass is always greener somewhere else
There will always be a better place to live. Perhaps the trick is finding a good place, love it and don't pine for somewhere else. Just picture there are many WORSE places to live.
Money can buy a better place but what is the real cost of that place? An idyllic beach mansion in the middle of no where but lacking in real friends......A penthouse apartment protected by guards to name a couple are extreme wealth examples what about the average Joe?
Perhaps a happy place to live is more about a paid-off house in a nice neighborhood with loads of friends, good education system and transport links. 
Owning a home is a keystone of wealth - both financial affluence and emotional security

- Suze Orman
I had posted a spreadsheet two years ago in Aug 2012 and have just re-visited and updated it with learning's our TriBe have come across in the last few years. I wanted to really challenge the idea that the grass is greener somewhere else.
Here is the updated version for consideration of a locality and type of property you want.

Click on image to download the excel spreadsheet
Taking responsibility for where we live
First up a little rant - the part of London we lived in was dirty. Rubbish dropped next to bins. Minor vandalism. I am really perplexed by this sort of behavior. You live there and you want to live somewhere nice so why mess it up ??!!???? We would pick up the mess upside our house and keep the hedge cut and path clean. Keeping the garden clean only takes one hour or two every month. Respect where you live and it may actually rub off on the people around you and make the whole area nicer.....
Like any of these tools it really requires one to be frank with oneself. Take responsibility for ones actions and ones life.
An example of this was an inspiring recent documentary we have watched which was the opposite of the movie Super-size Me where Morgan Spurlock ate fast food and saw his health deteriorate. In this movie "Rich, Fat and Almost Dead" it was about being sick (from poor diet \ overweight) accepting that you did it to yourself and actually doing something about it. A great movie with a great sense of humor.
A man's home is his wife's castle -

Alexander Chase
Some Considerations for Financial Independence in France
Socialist France - Quelle Horreur! OK, France has a contributory system which does result in the possibility of high taxes.

The social tax has to be paid regardless at 15.9%
Income taxes are staggered and based on your ability to pay. France operates a "parts" system and a joint income tax return. Each parent is "1 Part" and each child adds an additional "0.5 part". You then sum up all of your income and divide by the number of parts.

 If you work you have health cover other wise you have to contribute at the time of writing 8% of your income to pay for health cover. This does not cover the full costs. Most procedure have a cost assigned by the health authority so cost should not get out of hand......We are still getting our heads around this topic.
State education is free and you get a grant to help pay for school costs. Private education is substantially less expensive in relation to countries such as the US and UK, making it affordable for low-income families. As of writing university education is free.
Housing taxes are based on the size and comfort of the property. 
There is a wealth tax for assets worth more than 1.3 Million Euros
France is a big country. 

Most of the motorways are toll roads and are quite expensive. 
There is no yearly tax to pay for use of local roads
Cars have to have a "heath check" every two years
Diesel is cheaper than petrol
The take away from this is that you contribute to society in France. Taxes are high but facilities are excellent as is the healthcare system and the country is one of the best kept and varied in the world. This accounts to it being the #1 tourist destination in the world.
Wealth building is more challenging due to the high taxes and requires careful planning. 
We all need a place to live. A hut, trailer, caravan, house, yurt or boat where will you live?
Peace, prosperity and happiness
CoNTeNDeRWelcome New Readers!
Please take a look around.
Click here
to find out more about
THE.TriBe
and the blog is or perhaps browse the
all posts list
, Please feel free to play with the planning tools and checklists. If you liked this post can you please spare a few seconds to share it?