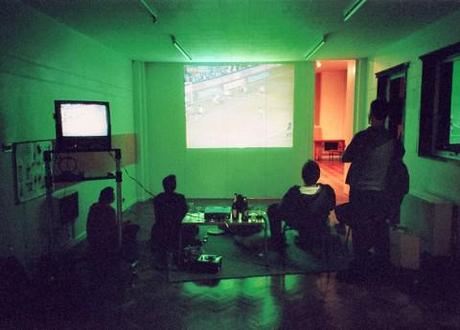 A global following. Photo credit: smallritual http://www.flickr.com/photos/smallritual/3559544140/
Liverpool FC have declared their interest in changing the way Premier League football TV rights are sold abroad. Currently, the Premier League sells its TV rights as a collective body, meaning relatively even financial benefits for all twenty clubs. Liverpool want this to change, and feel that revenue developed by the sale of TV rights should reflect the demand that exists for the service.
Ian Ayre, Liverpool's managing director, feels that the top UK teams, which draw the largest foreign audiences, deserve a greater share of the money, the Guardian reported. He said that a "large majority" of foreign viewers subscribe to watch a select few of the league's elite clubs, such as Manchester United and Chelsea, while the less famous teams, such as Bolton, pull in smaller audiences. He wants clubs' financial rewards to reflect this imbalance. But for a change to happen, 14 of the 20 Premier League teams would have to agree, and with Chelsea, Manchester United, Arsenal and Manchester City all already distancing themselves from the idea, it doesn't seem likely.
Ayre-brained scheme. Steve Anglesey, writing on the Mirror football blog was dismissive of Liverpool's attempts "to keep pace with football's nouveau riche." He highlighted the fact that the TV rights are not, in fact, shared equally at the moment, with teams earning according to how often their matches are broadcast – "Manchester United made £20million more than Blackpool" last year. He saw the appeal to Liverpool but said the proposal would "kill off all semblance of Premier League competition. It's an Ayre-brained scheme."
Kill the soul of English football. Wigan Chairman Dave Whelan told goal.com that he was was terrified by the "diabolical" suggestions.
"They are thinking 'how can we get more money?' You won't get more money by killing the heart and soul of the Premier League and killing the heart and soul of football in England", said Whelan.
What about Joey Barton? Paul Wilson at the Guardian said that the equitable distribution of funds currently allows equality, and means that all teams can compete. The current system allows them to maintain enough financial stability to support "footballing personalities" such as Joey Barton and Peter Crouch. To lose the fair sharing would be to allow role models like this to descend into obscurity, and to encourage boring, one-sided competitions.
A change is needed – just not here. Jeremy Wilson added his voice to the growing clamour against the move. On the Telegraph blog he pointed to the Spanish league, where two teams (Barcelona and Real Madrid) dominate entirely, and warned, "if Uefa are serious about financial fairness and introducing collective fiscal rules, they should surely also insist on a uniform method among the major leagues for selling their television rights. And it is the model of Spain's La Liga which should be changed rather than that of the English Premier League."
Unrealistic. No need to panic yet, said Dan Jones, from Deloitte's Sports Business Group. He wrote off the suggestion as a "red herring, a non-runner", because Liverpool could never convince 13 other teams to agree to the change. "You have got to recognize that if a big club is playing, it needs someone to play against", he said. "The Premier League has fought very hard and with good reason for the right to sell collectively."
More on football

Tevez tantrum
Fabregas goes home to Barca
QPR back in the big time
The Premier League needs a salary cap
Women's football scores big
More football »