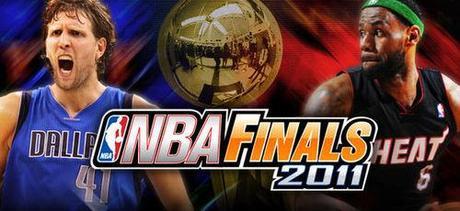 "Whatever you do, do it hard and do it with conviction and belief."
– Rick Carlisle, Mavs pre-game locker-room talk. 
Words to fucking live by, right? I like the way this is starting out.  With the series tied 2-2, Lebron said Game Five is the biggest game of his career.  I am excited to see if he lives up to the hype.  Will he be MJ-esque or fail to be clutch in crunch time?  Personally, I hope the Whore of Akron gets pounded like the slut he is.  Let's do this.
First Quarter:  Dirk misses his first shot.  But great defense by the Mavs, stifling the Heat and making them stay on the perimeter the whole time.  Bosh misses with four on the shotclock and a push-off foul on Joel Anthony.  Mavs look good, but still 0-0.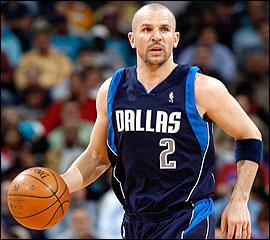 10:55: Bosh gets the first points of the night, with a baby hook from inside.  It is so weird to see Jason Kidd still playing.  Like, I remember being really excited to get his basketball card in a pack. Which means I was still collecting them. Which means I was like ten. How long has he been playing? And is it possible he keeps getting balder?  He is really bald. The Mavs miss again. Not pretty. But Kidd steals the ball near half-court and races ahead for the easy lay-up! Wow, that was impressive. Especially after I implied that he is ancient.  He steals it again, dishes, and the Mavs miss. Then Lebron with the airball, I loooove that. Chandler finishes to give the Mavs the early lead. 4-2, Mavs.
7:40: The Heat are cold as ice and Dirk hits, well, the same shot as Lebron just missed.  And the Mavs steal it, Marion spins, goes right at James, and hits the finger-roll. That was so pretty. The Heat's transition defense blows so far. The crowd is going crazy. And Miami has to call a timeout. 13-6 Mavs,
7:12: Bosh went tumbling into the basket and chucked it at the rim, hoping to draw a foul, but that failed.  Then the Mavs make a bunch of sweet passes, only to take a terrible shot in the end.  The Heat throw a long pass to Wade, but it is too long and goes out of bounds. That is four turnovers already for the Whore of Akron and company.  But they get the ball back and Lebron draws the foul on Marion.  Heat gets two. Then Dirk says anything you can do, I can do better, and draws the foul on the other end.  15-8, Mavs.
5:20: Wade misses.  What the F?  There is no sound.  Like, the sound just stopped.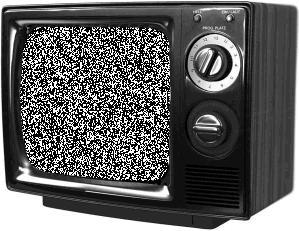 2:52: HOLY HELL I just had crazy audio drama. The sound totally went out on my TV, across every channel.  I promptly freaked. Debated if it was the insane storm. Wondered if it could be cable-related or if I somehow blew my speakers. Pondered if I should blog the game without sound. But then Time Warner, and specifically my girl Natasha, saved the damn day. She apparently refreshed my signal and did something else and who knows? It is working again.   I realized, at that moment, how much I actually enjoy listening to announcers – mostly so I can disagree with them – and the sounds of a game.  Movies must have sucked when it was just like a picture show. WE ARE BACK. 
I have no idea what is going on it the game, but it is apparently 23-19 Mavs, which I clearly support.  Wait, Dwayne Wade is hurt?! How did that happen? I need replay! My fucking cable box, are you serious?! And now the Mavs get a three-point play but I don't know how, because I was too busy bitching. I will pay attention now. As soon as I watch, the Heat get a quick two. 25-21, Mavs.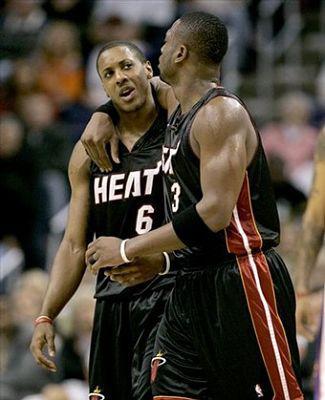 1:31: The Heat cannot seem to get near the rim.  They are getting the shot-clock down to 5-6 seconds every time and then taking horrible outside shots.  They are flopping and flailing about, making poor passes, and everyone looks a little confused.  Chalmers drains a three, as Juwan Howard fouls Cardinal, sending the strange-looking balding Mav to the line. I am confused why I am even seeing him play.  28-24 Mavs.
40 seconds:  It is crazy to me that this is only a two-point game.  The Mavs seem like they should be up by 10.  And Mario Chalmers drains a three at the buzzer!!! To put the Heat up by one. You have got to be kidding me.  As I typed that, my brother just screamed "you have GOT to be kidding ME!" Ridiculous.  Who would have thought that Mario Chalmers would be keeping the Heat in this?? 31-30, Heat.
Second Quarter: Wade is still not playing.  Bosh misses, but Lebron puts it back up.  WOW. Terry like hurls it at the basket, a horrible horrendous terrible shot, that somehow, miraculously, rattles in for a three. That was a crazy Hail Mary.  33-33.
10:42: Another 24-second violation by the Heat.  The Mavs defense is really awesome tonight. Old fashioned three-point play from the Mavs. Oh, but they miss the free throw. So, um, two points.  Dallas has missed four FTs, Miami's made all of theirs.  Wow. Lebron turns up the speed and lays it in. Argh.  Stevenson hits a three, tying it up.  Wade appears to be coming back from the locker room.  Huh, interesting.  They are going for an update as Lebron puts back a miss. Oh, hip contusion. Questionable to return.  Miller is called for the foul, as we go to a timeout.  40-38, Heat.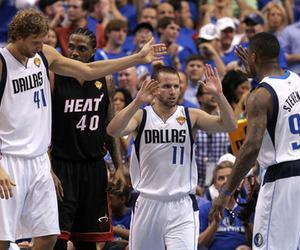 8:51:  And Wade is back in. Well, that was quick. But without him, Miami was +6, with him they were -4. Interesting.   At times, I think Lebron plays better when Wade is not on the floor, because then he doesn't have to think about sharing the ball.  It basically allows Lebron to be selfish, where he excels.  Stupid foul on J.J. Barea, like 400-feet from the basket.  Bosh drains a long two.  Who is the fat man in a bright orange t-shirt on the end of the Mavs bench?  Terry hits a two.  I am still intrigued by the fat Santa-Claus-like man. Chalmers hits another three, what the hell? 9 points in 7 minutes off the bench.  Then Barea answers! Dallas is five of six, Miami is four of five from long range. Jesus, this is a close game; much closer than I would like. 45-44, Heat.
7:04: Foul on Mike Miller, his third in nine minutes. The opposite of Mario Chalmers, apparently.  Eddie House is in the house! Or on the floor, whatever.  He could provide some spark. Dirk misses a bad shot that ricocheted off the side of the rim. Wade banks one in. TV timeout.  47-44, Heat.
6:36: Barea throws it away, not a great way to start asshole.  I really wish I was watching the Yankees-Red Sox right now. I am just throwing that out there. Wade draws the foul. Hits one of two.  Terry throws it away. Come on, boys. This is a big game. Eddie House misses, Bosh rebounds and draws the foul.  Wade is grimacing.  Bosh hits both. Mavs get too fancy and miss the chance for the easy two.  My brother chimes in "fucking over pass," as if he is driving somewhere.  But he is right.  Dirk puts in a pretty left-handed shot, they needed that.  Heat timeout.  50-46, Heat.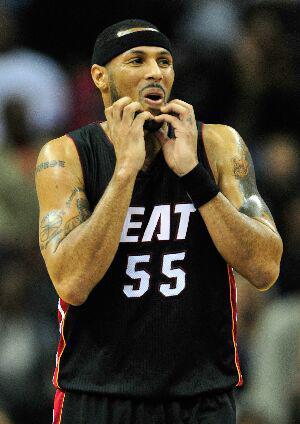 4:21: Lebron hits the bucket while surrounded by defenders. Sigh, it would be easier to hate him if he wasn't such an incredible athlete. He is having a good game so far with 8 points, 50% from the field I think.  Marion gets the points right back. Then a loose-ball foul on Eddie House, who has come in and played uselessly.  Dirk hits the fade-away jumper to put the Mavs within two.  Lebron misses the ill-advised three. And Kidd tries one for himself, but it just rims out.  Then another loose-ball foul on the Heat.  Feed inside and the Mavs slam it home to tie the game up.  52-52.
2:20: I asked my brother who had the slam-dunk and he replied "that dude right there." So I asked again and said, "um that doesn't help me."  So he says, "that tall black guy, I think him." And points to the TV.  Sigh, he is the best apprentice ever.  Lebron is fouled and Marion is called for the technical.  That was stupid.  Lebron double-dribbled and I get why Marion was pissed off.  Both tech FTs are made.  My brother is very upset by this "ridiculous call."  But Lebron misses the free throw.  And Wade gets his first foul, sending Dirk to the line. He hits both. Wade misses a lay-up. And Dirk follows with a gorgeous, spin, left-handed wizard shot. Then Miami throws it away. 56-54, Mavs.
1:23: Kidd has it knocked away. Chalmers misses a shot from Guam, Dirk rebounds, and Terry hits the pull-up base-line jumper.  That was pretty.  He has nine points off the bench. Chalmers drains the fade-away three. He is fucking fearless.  The Heat's offense looks all out-of-whack.  They are getting points, don't get me wrong – but they look sloppy and, in part, lucky.  Mavs get a bucket, and Lebron misses a three at the buzzer. 60-57 Mavs.
Half-time: The Mavs shot 66% from the field in the first half. And they are somehow only up by three. Incredible. Ohhhhh. Apparently the Yankees-Red Sox game has started.  This creates a dilemma that I was hoping to avoid.  So I am just going to flip back-and-forth. And you are the lucky winners who get updates for both games, as I see them.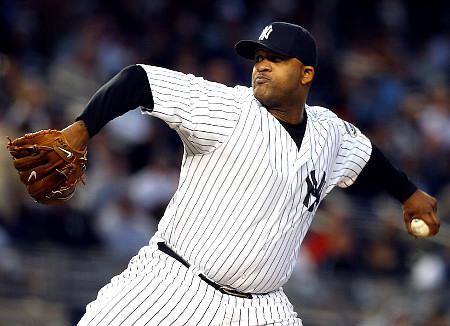 Top 1: Well, as we get here, there are no outs and already one man on base. So basically the status quo.  The Angry Bird is now up, Adrian Gonzalez, who is crushing the ball lately. But he goes down on strikes. I like it, I love it, I want some more of it. I thought I would throw in some country for you.  Cervelli threw the ball into centerfield AGAIN. That his third time this series. THIRD.  He had no chance whatsoever to throw Ellsbury out. And he decided to throw it, no where near the base. Ellsbury on third. But CC picks Cervelli up by striking out Youk.  0-0.
7:05, Third Quarter: I flip over to see a Dirk rainbow three pointer.  That was so crazy. He is a monster. It hit nothing but net. The Mavs are up by five.  Joel Anthony hits a nice lay-up, but Barea drains another three.  The Mavs are 8 for 12 from downtown.  73-67, Mavs.
Bottom 1:  Beckett fucking hits The Baseball Jesus himself, as I flip back. Is he fucking kidding me? We have been debating alllll week if the Yankees should retaliate for Ortiz's bat flip, and Beckett hits US? Granted, it wasn't intentional.  I don't think. He is an asshole, after all.  But now I have to assume that CC will most definitely hit someone, as he usually does in these situations.  Especially when you just hit our captain, our legend, my life-long love. Whatever, I'll take it. AND GRANDERSON MAKES HIM PAY! He hits a two-run bomb. Tex grounds out to the pitcher, which brings up Princess Purple Lips.  Oh damn, I thought he had that. He hit it to the deepest part of centerfield, but Jacoby just got it.  Two outs for Robbie, who has been slumping (last year at this time: .370, this year: .273).  (I just flipped to the NBA Finals, but it is at a commercial, so we are going to stay here for now).  Robbie pathetically grounds out to second.  But Yanks score first, FINALLY.  2-0, Yankees.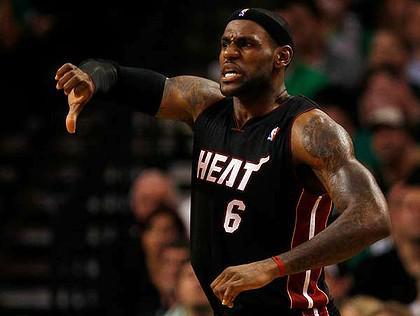 3:46, Third Quarter: Mavs are up by nine! Lebron knocks down a long jumper.  We need to keep the Whore of Akron out of this.  Mavs turn it over and Lebron is fouled by Marion.  Juwan Howard hits a lay-up from under the rim, but Terry hits a jumper to get it right back.  Wade dances inside to hit a two.  WAIT. Dirk is not in. Why?! Is there a reason for this?  Fouls? Injured? Rest?  I am concerned. Terry nails a three.  Blocking foul on Cardinal. Oh I just saw the orange-shirted man again. He does not look like Santa, but like Rodney Dangerfield.  And he is not on the Mavs' bench, but at the scorer's table. Apparently I am blind.  84-77, Mavs.
1:08: Lebron turns it over!! Nice defense.  My brother is very impressed by how off-balance Lebron seems at the moment.  They are flailing about again.  Cardinal picks up his third foul with a stupid flop. Like a dumb stupid flop near half-court. On Mario Chalmers. Like, what the hell?  Two free shots for that? Dumb. Oh, thank the good lord, Dirk is back in.  But he takes a terrible shot. Ohh, but Miami commits a stupid foul under the basket and Dallas gets it right back. But the ball is knocked away. It looked like a loose-ball foul on Chalmers.  But 2.1 seconds left.  Miami will have one shot. They miss. We are in for a wild fourth quarter. 84-79, Mavs.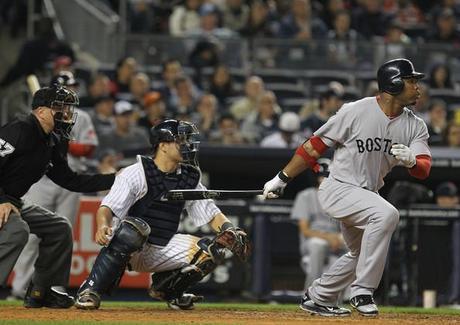 Top 2: We come back to baseball and there are two outs, but Carl Crawford is on first and Mike Cameron is up.  Do you think that Francona will ever decide on a spot in the order for Crawford? I guess that is sort of the great thing about him; he can bat anywhere.  But still? Any guesses?  Cameron grounds out to third and the score stays the same. It would be really phenomenal if the Yankees could pull out this win. We badly need it, and we badly need C.C. to save our bullpen from another disaster. 2-0, Yankees.
Fourth Quarter: Other than commercials, we are going to stay here on the NBA Finals. This is a huge game and I started with this game, so we are going to see it through.  Howard starts the fourth with a hard foul on Stevenson.  He misses both free throws. That was super fucking lame and not a good way to start. And then Wade draws a foul.  He hits both.  WOW.  J.J. Barea gets to the rim, hits the lay-up high off the glass and draws the foul.  Chance for a three-point play.  He hits it.  My brother said that was a very "Jon Scheyer-esque shot." I love his Duke bias.  88-81, Mavs.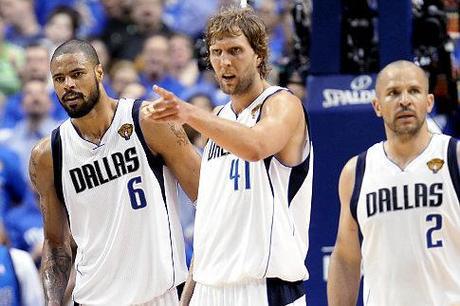 11:10:  Miami turns it over.  Haslam blocks Barea and the Whore is fouled.  I hate how he pretends to shoot the ball to try to get a shooting foul. It is so obnoxious, because it is not even close.  But Wade makes a nice pass to Haslem, who hits the easy lay-up.  Dirk is fouled.  A late call, but it was a no-doubter.  He hits both.  Bosh gets a lay-up on the other end.  This is intense.  Dirk is blocked and Wade draws the foul. It certainly seems like his hip is fine. Timeout. This is going to be a nail-biter down the stretch. 90-85, Mavs.
Bottom 2: Flipped back to the Yankees, but just as the second inning was over. The Yankees apparently went down in order, with Brett Gardner pissed off that he was thrown out in a close play.  It looked like both his and Beckett's foot hit the bag at the same exact moment, which means the tie should go to the runner.  Fucking umps. 2-0, Yankees.
9:35:  Wade hits one FT, misses the second, but the Heat get the rebound.  Wade moved his pivot foot like six times on that play.  WTF?  Kidd rebounds and Stevenson airballs a three.  Come on, this is ridiculous. Haslem gets an easy lay-up and it is a two point game.  Barea drains a much-needed, HUGE three from the top of the key.  A rainbow, high arcing beauty. Lebron takes a stupidly long three and misses it.  Foul on Chalmers. Barea tries a finger-roll but misses. Wade then powers it to the rim and hits a hard lay-up.  Dirk draws the foul, the Mavs need points! Barea just came out of the game to a huge standing ovation.  Dirk hits both. And Miami calls timeout.  95-90, Mavs.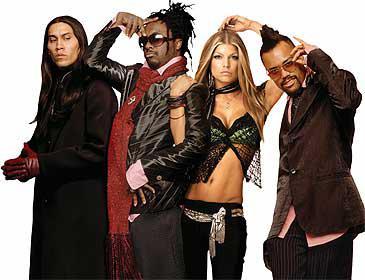 Top 3: Again, we come back, and a Red Sox is on base.  This is getting old, for real. But Scutaro immediately hits into a double-play and Boston is done. Well, that was quick. And quite convenient for me. Wow, a news update on the free Black Eyed Peas concert in Central Park. Um, apparently it was canceled. I assume due to the storms.  But that is sort of a huge deal, since it got so much press.  I wonder if they are going to re-schedule.  I tried to get tickets, but they were all "sold" out (even though 50,000 were  supposedly "free"). 2-0, Yankees.
6:41: James to Haslem for an easy basket, his eighth assist.  And Miami steals the ball.  James to Wade, another assist, and now this is a one-point game. Holy crap. Dirk needs to take over.  He is passing too much.  Terry takes a ridiculously bad shot from the free-throw line, and the Heat can take the lead.  And they do. On a wide-open pass to Haslem.  This is Miami's first lead of the second half.  All easy fucking lay-ups.  Where is Dallas's inside defense?  Horrendo, big time.  Timeout Mavs.  96-90, Heat.
Bottom 3: One out, Jeter is up.  And he drives one to right, but directly to Cameron.  But  he drops the ball!!!!  He is arguing that he dropped it on the exchange.  Oh, the replay shows that he clearly dropped it on the exchange.  Let's see what the umps do.  Because Jeets is still on first.  (NBA is still on commercial).  Wow, DJ is going to stay there and it's an error on Mike Cameron. Well, that sucks for the Red Sox.  Granderson is up.  But we have to go back, I'm sorry.  2-0, Yankees.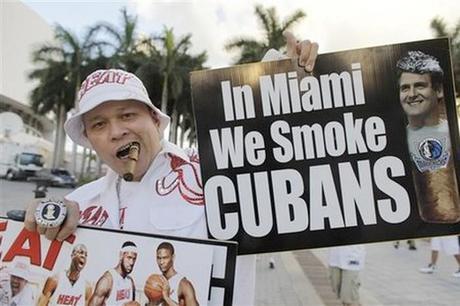 5:06: Dirk tries a turn-around jumper but it rattles out.  Wade drains a three for a four-point lead and a 9-0 Miami run. What the hell is going on?! This is terrible.  Needing two wins in Miami, as opposed to one, is ginormous.  Dallas must pull this one out.  Dirk is fouled and hits both.  He is 10 for 10 from the FT line.  Ball is knocked away, but it is still Miami's – only 4 seconds to shoot.  They lose it to Jason Kidd. Who then loses it trying to go to Dirk.  Laaaaaame. Dallas's 11th turnover.  Bosh is fouled by Chandler, his third. Bosh only hits the second. He is so ugly. Like, physically speaking.  Just thought I'd throw that in.  100-97, Heat. 
3:29: Terry hits the wide-open three!!!! Tied game! Big shot, like huge. James takes (another) stupid three and misses.  Dirk drives hard to the basket and slams it home.  The crowd is going nuts.  My heart is pounding.  Offensive foul on Lebron!! Chandler steps in to take the charge – god that was brave and risky.  Maverick ball. 102-100, Mavs.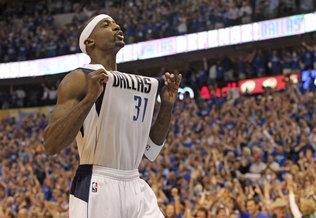 2:06: Lebron is scoreless in the fourth (although he has four assists).  And he takes ANOTHER long three and misses. He really needs to learn that he sucks at three-pointers.  I am not sure why everyone knows this but him.  Kidd hits a HUGE three.  WOW. WOW.  It looked so effortless.  The crowd is now going insane (or some other adjective that is greater than "crazy" or "nuts").  Also? Jason Terry is having one hell of a game. Timeout Miami and a huge swing of momentum.  105-100, Mavs.
(Just flipped over to the baseball game, but it is also at commercial. So everyone loses.  I forced my brother to check on his phone – since I am too lazy to look this up on my computer – and he says it is the end of the third inning, still 2-0 Yankees).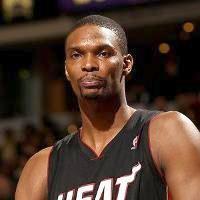 1:17: Okay, the game is back.  Wade immediately turns it over!!! But Marion misses, flying to the rim. And now Wade is blocked by Chandler! But Bosh rebounds and is fouled.  The fourth on Chandler, who has played fantastically.  The junior member of the Big Three hits the first and misses the second. 105-101, Mavs.
47 seconds: THIS IS IT.  Terry hits a long three, the icing on the cake, as Dirk was calling for the ball!!!!  That was so hot!  Dallas is totally taking their talents to South Beach with a one-game lead. Timeout Miami.  108-101, Mavs.
Top 4: We flip back to find CC pitching to Youkalis with one out.  And he walks the Lumberjack.  And now Big Papi, Little PeePee is up (his Native American name?).  And CC hits him! YESSSSSSSS.  We knew that was coming.  That was apparently the first time David Ortiz has ever been hit by a Yankee pitcher? Really? Did I hear that correctly? Bizarre.  But I love CC so so much for that. He is so reliable and huggable-looking.  First and second, one out. And we have to flip back to the Finals, my apologies.  (Update: CC got out of it. Still, 2-0 Yankees). 
22.8 seconds: Terry is fouled by Miller. Dallas has gone on a 15-4 run in the last four minutes.  I mean, if Miami loses this series, all we will hear about is how un-clutch they were.  Which would be true.  He hits both. Bosh misses a terrible three.  Mavs rebound and dribble out the clock.  Game over, the Mavs win!!!! They take a 3-2 lead in the series and only need one game in Miami for the title (and to get revenge for 2006). And I can't fucking wait. Final Score: 112-103 Mavs.