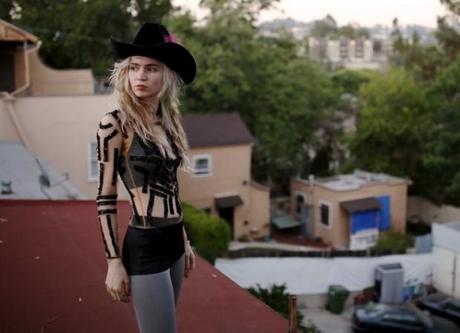 Grimes – Go SoundCloud
It's been a busy day, we've all been like "damn, I'm busy and tired and there is nothing cool happening." Well, Claire Boucher, aka Grimes, heard your anguished sighs of malaise and said to herself "give the people what they want" — and so a new Grimes track was released. Not only that, it was gifted for free unto the people. The song, "Go", is the first new Grimes track in 2 whole years, and it definitely feels different than her pervious efforts — different in a Top 40 kind of way. With support from Blood Diamonds and some super crisp production, "Go" sounds like it really wants to be in the running for song-of-summer, for better or worse. Apparently, she wrote it for Rihanna, which makes sense cause that's exactly what it sounds like.
Listen to the track above, then head over to Soundcloud to download it (because come tomorrow, we'll all be mandated to have an opinion about Grimes' new desire to be Rihanna).