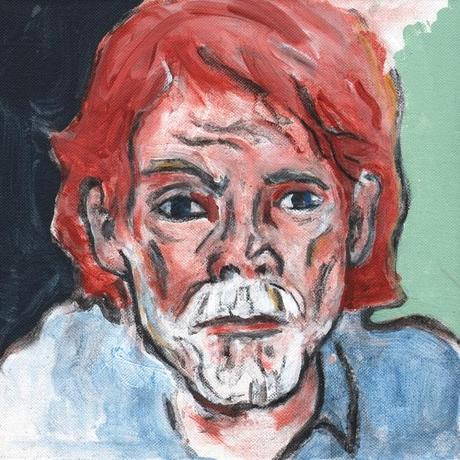 Ed Askew (Featuring Sharon Van Etten) – For the World
SoundCloud
If you're diligent enough, or perhaps just lucky enough, to have already been exposed to the everyday bewitchery that is Ed Askew's music, then that's amazing, but also I'm upset with you for not sharing him with me. I've learned to pay close attention when an artist I adore praises another musician or collaborates with them because chances are, I'm going to love them, too. This is especially true in the case of Sharon Van Etten, who has openly praised artists both old and new such as Damian Jurado, Lady Lamb the Beekeeper, and TORRES (just to name a few), all of whom I adore. So, when I saw Van Etten had collaborated with Askew, I immediately took a listen and thus discovered the somewhat obscure legacy of Askew.
A NYC painter and singer/songwriter of the 1960s, Askew released his debut record in 1968 entitled Ask the Unicorn, which saw re-release in 1996, spawning a new generation of folk-revivalist fans. His second record, Little Eyes, was originally recorded soon after his first, but was unable to be released in 1970 due to his label's collapse. In 2002, though, Little Eyes was released on vinyl, then finally able to reach a wider audience upon being released on CD in 2007, a full 37 years after originally being recorded. Askew's 1984 record, Imperfiction, was then re-released in 2011 to what had become a cult following, and it was around this time when Van Etten came across and became smitten with his music.
Ed Askew's first non-solo album, For the World, will be released on September 16, with contributions by Sharon Van Etten on backing vocals for three tracks, Marc Ribot (Tom Waits, Elvis Costello), two members of Black Swans on various instrumentation and backing vocals, and Mary Lattimore (Meg Baird, Thurston Moore) on harp. Askew's baroque acid-folk is intimate and endearing, full of dusty leathered tales that leave behind an indelible residue in your head that resonates long after being heard. Fans of iconic artists like Bob Dylan, Joni Mitchell, and Daniel Johnston will no doubt feel at home with his sound and style. Listen to "For the World" featuring Van Etten above, the title track from Ed Askew's upcoming brand new record.