Back in early May, a tourist climbed on the pedestal of the Dom Sebastião statue in front of Rossio Station in Lisbon near midnight to take a selfie. (Was he drunk?) The 126-year old statue crashed to the ground and shattered. The young man tried to run away, but the police caught him and he will have to face a judge. I haven't seen an update on this, but I wonder what the punishment will be… a fine? The police haven't said where the man is from, either.
This is what the station looked like before the attempted selfie incident. The statue has been there since June 11, 1890: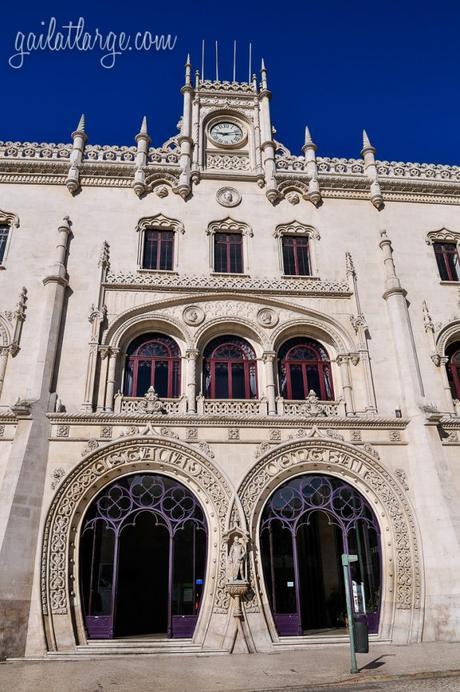 I'm curious to know — now that there's a gaping hole where the 16th century king used to be — will there be a replacement statue? So far, the authorities say they are assessing the costs.
The Rossio mishap is just one of many boneheaded tourist behaviours that have occurred this year. Jerusalem, Osaka, and Yellowstone National Park in the U.S. have each had their share of incidents in 2016. Since World Tourism Day is coming up (September 27), people could use the reminder to be more respectful during their travels.